Do Not Compare Yourself To Others 
1) Chad.T. Price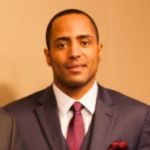 This is how to motivate yourself when you are about to give up:
One of the major reasons we give up on projects and vital tasks is because we compare ourselves with others and judge ourselves for falling short of expectations.
Use The Freebies/ Promos In Our Store
Pressure from societal expectations often leads us towards a dark path of feeling inferior and losing our self-confidence. This should not be the case as our potential is unique to our personalities, goals, and experiences; and no one can take away our potential. 
Social media exacerbates our comparison, and we should make the effort to resist this pressure. Finding your niche and recognizing the power of your authenticity can create big opportunities for success. Doing things your way and creating your path can be quite rewarding, and could also inspire others.
Self-care is also important because it allows us to ground ourselves and remember why we do what we do. One crucial part of self-care is finding true friends and allies with the same values and ambitions as ourselves. 
Positivity from others, as well as self-affirmation, can rapidly increase confidence and self-esteem. Your goals are not only your own as they affect those around you. Surround yourself with genuine friends and family, as this could uplift you and motivate you to achieve your goals.
Delay Short Term Gratification
2) Jake Dickson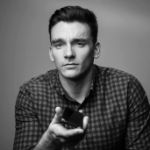 I would recommend this for motivating yourself when you are about to give up.
Always play the long-term game
 Playing for the long haul is one of the greatest advantages of motivating yourself.  Many claims of overnight success and transformation are quite the opposite and have gone unnoticed as a result of the lack of attention they received from social and mainstream media outlets.
Playing the short-term game leads to false expectations of yourself and excessive levels of stress, which are detrimental to your well-being. 
Burnout and other health problems can result from either of them. Strive for small daily improvements that add up to big, long-term results. 
Stay Positive, Grateful, And Be Kind To Yourself
3) Olivia Tan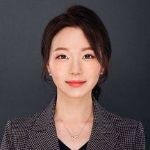 Here are some ways to motivate yourself:
Create a Positive Mindset: It's nearly impossible to be motivated if you look at the situation from a negative perspective. On the other hand, positivity can be energizing and aid in self-motivation. Therefore spare a moment to analyze and ask yourself, What's good about this situation?
Create a Sense of Gratitude: It can be difficult to motivate yourself when you are stuck in a rut. So, before you attempt to motivate yourself, take a step back and appreciate how you feel. It's much easier to be motivated when you feel good about yourself. 
Practicing gratitude is one of the quickest ways to feel better about yourself – it's nearly impossible to feel low and grateful at the same time. Begin practicing gratitude by writing down three things you're thankful for. This could be anything from your morning coffee to your pet or even the comfortable chair you are sitting in.
Be Kind to Yourself: It's easy to criticize yourself when you procrastinate or make a mistake. Indeed, if you're like many people, you may find that you speak negatively to yourself internally. If you catch yourself doing this, take a breather and try to speak to yourself gently instead. 
You wouldn't speak to someone else in that manner, so why would you do it to yourself? You are deserving of your kindness. Remember your true inherent worth as a human being. Allow yourself to return to the task at hand gently.
Set Realistic Goals, Take Baby Steps Towards Achieving Them, And Acknowledge And Reward Your Accomplishments. 
4) Morshed Alam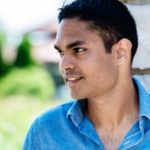 Here are a few key things to remember when it comes to motivating oneself:
A) Make sure that your goals are realistic and attainable. It's important to set goals that challenge you but aren't impossible to achieve.
B) Visualize yourself achieving your goal. When you can see yourself succeeding, it's easier to stay motivated.
C) Take action towards your goal every day. Even if it's just a small step, as every step counts towards reaching your goal.
D) Celebrate each accomplishment, no matter how small it may seem. Achieving even the smallest victory is something to be proud of and can help keep you motivated for future endeavors.
5) Reese L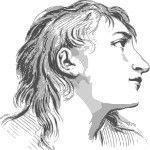 I have one simple rule to motivate myself to do something when I'm about to give up. So even when I am not where I want to be, I will not let that stop me.
On my worst days, when I feel low and don't want to do anything, I force myself do the job for 5 minutes anyway.
With this simple rule, I usually end up doing the job for longer. And even if I do the job for just 5 minutes, it is much better than doing nothing.
6) Kari Zee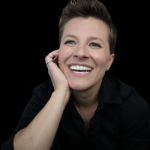 Here is what I recommend that you do, as a burnout prevention coach, to keep going even when your motivation is zero.
A) Give yourself proper credit. Recognize and acknowledge how far you've come from where you've started, and don't diminish or disqualify your progress. When you can see the difference through measurable tracking points, you can say to yourself, "I did that," and it will remind you that you can do more than you think.
B) Consider where you would prefer to be in your progress and remind yourself that time goes on, so you might as well keep working towards your goal. If you stop now, the only guarantee is you will make zero progress. But if you keep going, the progress you can make is infinitely exciting.
7) Shiv Gupta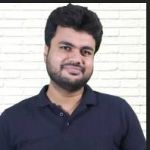 Cut Your To-Do List Down
To-do lists can assist us in organizing our work and focusing on what matters most. They can, however, overwhelm us to the point that we procrastinate even more. 
So, if you're having trouble staying motivated, pare down your to-do list to a more manageable amount. Make a fresh to-do list each day, consisting of no more than three things. 
Then, except for the first item, disregard everything else. You could discover that given enough time, you can tackle a lengthy to-do list.
8) J Haleem Washington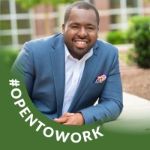 Whenever I'm about to give up because things don't seem to be going well, I remind myself that I'm doing a good job. 
We have to remind ourselves that no matter how our circumstances may look, we are much better off and much further in life now than in times past. 
Rather than beating yourself up, which I believe can be a default setting, give yourself the pat on the back that you deserve and celebrate the small wins.
Reflect On Your Past Wins
9) Dr. Rashmi Byakodi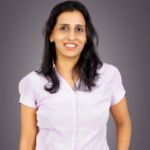 I believe in creating a vision board where I put my goals as well as my wins. Looking at my past wins keeps me motivated and helps me think that it is possible. A vision board helps you envision your goal and work towards it. Seeing things that make you happy allows you to appreciate your goals and past journey.
Also, writing affirmation helps me to stay motivated to work towards my goal. But sometimes when things feel out of control you just need a coffee and let the phase pass through. 
You don't have to struggle or fight to get rid of negative thoughts, but instead, just focus on some positive vibes.
10) Rohit Bimbra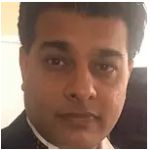 Here is my take on how I motivate myself:
I think to myself, How far have I come? When you've been stuck for a long time and don't seem to be making any progress, it's tempting to believe that you'll never make it and that even when you try, it'll be too difficult and terrible anyhow. 
Whether you're working on a huge project or training for your first marathon, achieving your objectives can be a long and exhausting process. You will never achieve anything in life if you don't keep an eye on things and give up too easily. 
Only during a storm, when the going gets rough, and you have to give it your all to keep it all together, does greatness emerge. When this happens to you, remember to take a step back and consider how far you've already come. 
You've probably already put in a lot of time and effort to achieve your objective. On your route to this point, you most likely overcame several challenges. 
The troubles you're having right now, as severe as they are, are most likely only a stumbling block. Am I willing to give up everything I've accomplished so far to solve this problem? I ask myself. Are you going to throw away all of your hard work and sacrifices?
Exercise Daily And Resolve The Task In Small Bits
11) Stacy Lewis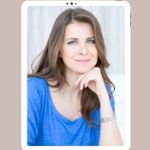 We've all had days when we wish we could run away to a tropical island and rest. It's probably not a feasible escape plan unless you're genuinely planning to leave everything and become a travel writer. A better option is to examine your motivational methods. 
Here's how I motivate myself when I feel like giving up: 
I make a list of my objectives. Make a list of your objectives and imagine how you'll feel when you achieve them. Isn't it satisfying? A man who lifts a mountain begins by carrying away little stones, stated Confucius, so start small and concentrate on high-priority activities. 
Multitasking, on the other hand, should be avoided. It takes a lot of mental energy to refocus after being distracted, according to research. According to another study, switching between tasks takes about 23 minutes to restore attention. The idea is to concentrate on one major aim at a time. 
Every day, I exercise. Exercise produces endorphins, which can help to relieve stress and anxiety, increase mood, and improve sleep. Furthermore, aerobic exercise boosts your cognitive functioning in a variety of ways, including your ability to learn and retain new knowledge, according to a 2015 study. Exercise also improves creative thinking, according to a study published in 2014. 
All of this adds up to a wonderful feeling. And it's a lot simpler to keep to our goals when we're feeling good and our bodies are working at their best. 
Lastly, I make a schedule for myself and stick to it. It is not easy to stay motivated. We must set our goals and pick actions that will help us stay on track. They provide a critical structure that will keep us going no matter how we're thinking or feeling on any particular day — effectively automating the arduous task at hand. We are what we repeatedly do, Aristotle observed, so schedule time to work on your goals. Make a note of them in your calendar and don't schedule anything else during those hours.
12) Timothy Connon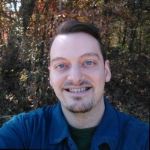 The best way to motivate yourself if you are about to give up is to simply ask yourself if it is worth giving up? If the answer is no, then you have to remind yourself of all the positives and potential positives you can achieve if you stay on your course. 
This process is called future pacing— instead of living in the moment, try to look further into the future and envision what life will be like if you stay the course. If you can envision a positive outcome, then this will motivate you to keep going.
Review Your Goals And Draw Inspiration From Successful People
13) Dale Majors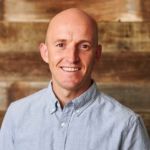 These are a few things people can do when they find themselves ready to give up.
Step back and take a look at why you're doing what you're doing in the first place. Draw inspiration from someone you know personally and consider what they might do in a similar situation.
Go back to the drawing board on your goal and review your plan. Consider taking smaller steps instead of quitting entirely. Remember the law of the harvest. Most New Year resolutions and goals don't last long due to people trying to make larger changes than they're capable of. Most progress comes slow and steady, over time.
I've seen progress in my fitness journey, for example, when I've nearly quit and reassessed my goal to make a plan that was more realistic to the amount of effort I could consistently make towards the goal.
Reflect On The Benefits Of Succeeding, And The Consequences Of Giving Up
14) Emir Bacic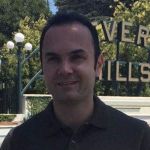 I have three ways to motivate myself when I am about to give up. The first one is to think about the benefits of succeeding. What rewards are for me if I push through this trying time and achieve my goal? 
The second one is to think about the consequences of giving up. What are the potential negative outcomes if I give up now? 
The third one is to get support from others. Who can I talk to that can help me stay motivated and encouraged? 
By using one or a combination of these three strategies, I can usually push through and achieve my goals.
However, my best advice is to find what works best for you and stick to it. Everyone is different, and so there is no perfect way to motivate yourself. 
What works for me may not work for you, and vice versa. It is essential to experiment a little and find what helps you stay focused and driven when the going gets tough.
Surround Yourself With People You Want To Be Like
15) Kevin Lindquist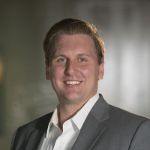 I would recommend that you should surround yourself with people who will encourage and motivate you. If you want to be a millionaire, then you need to be around millionaires. Another instance is to be among more health-conscious folks if you wish to slim down.
In the company of others, you begin to perceive and approach the world through their perspective. Don't waste your time with people who don't inspire you or make you better.
16) Sam Browne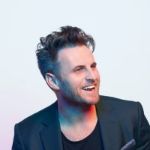 I am no stranger, as an entrepreneur, to the feeling of being on the verge of giving up. My journey has not been easy, but every time that I think I am about to give up, I always read the story of Colonel Sanders, the magnate behind KFC. 
He's the proof that never giving up works out well in the end, and his story tells everyone that it is worthwhile to give your dreams a go, regardless of the stage you are in life. 
Finding strength from successful people, even when life has thrown them lots of challenges, always motivates me whenever I feel like giving up.
17) Daniel Maman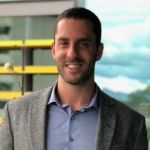 This is how I motivate myself:
I take care of myself and try to stay optimistic. Our brains release dopamine, which makes us happy, in anticipation of a reward. So keep track of your achievements and congratulate yourself as you go. Fruits and vegetables, dairy, and lean meat are all items that will improve your mood.
Surround yourself with positive people who will assist you in entering the zone. Do things you like, listen to upbeat music, and think about how far you've come. Instead of concentrating on the bad, seek opportunities to grow if you fail. However, some conditions are damaging to your health, and it's appropriate to stop or stop in these situations.
18) Haris Bacic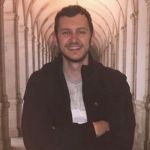 When you feel like giving up, I recommend seeking out support from others. Avoid isolating or concealing your frustrations, and do not be hesitant to seek help from others. 
Instead, contact family, friends, coworkers, or even online forums to find someone you can speak with and work through whatever is weighing you down and making you want to quit.
I assure you that there are a lot of other individuals out there who are battling with similar sentiments of uncertainty, anxiety, and frustration. Finding individuals who have experienced similar crises will bolster your determination and assist you in regaining your bearings.
19) Bryan Carter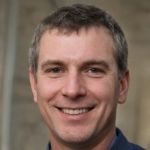 It is essential to express your thoughts to a trusted person when you feel like quitting, as every sensation you have is genuine, and you have a natural need to be understood. 
Having someone to listen to you or coach you may increase your morale since they can see your potential that you may not recognize, and having someone to lean on may also provide an objective viewpoint and point you in the right direction.
20) JD Bhatala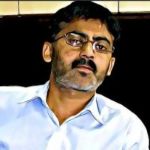 Jack Ma has rightly said: The biggest failure is giving up. There are moments when we feel low in life – be it personal life, career, finance, or any other area.
I too have my share of failures and disappointments when I feel like quitting. Whenever such situations arise I read about successful people like Jack Ma – their biographies, struggles, and life stories – about how they didn't give up and kept pressing on and on… until they got the kind of success they wanted in life.
In addition, I do create some systems like task batching, breaking down tasks, deep work, etc. These help me focus on the most important tasks at hand and let go of frustration.
21) Teo Vanyo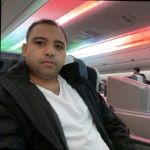 You should verbalize your feelings to a trusted person when you feel like giving up. You have the innate desire to be understood and every feeling you have is valid. 
Having someone to listen to you or mentor you can boost your morale because they can see the potential in you that you may not appreciate. Having a support person also can give you an unbiased perspective of things and direct you on your next steps.
Be Realistic About Your Plan
22) Mario Cacciottolo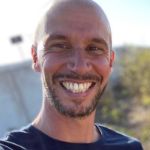 A schedule is a powerful tool that allows us to put down our ambitions and plans on paper and also plan realistic timelines and actions to achieve them. 
When stuck in a rut, brainstorming on possible solutions and how to solve them may put us in a spiral of negative thoughts. A schedule counters our anxiety by showing us what we can realistically achieve. 
Sticking to a schedule while in a depressive state may be hard, so finding an accountability partner can help to keep you on the right track.
A mentor who has overcome similar challenges to those in our way gives us hope for our success. Individuals who have achieved those goals we strive for can give us hints and shortcuts that can fast-forward success and provide solutions to problems that initially seemed unsolvable. 
Mentors can be individuals from our families, support groups, communities, or can be professionals. Encouragement from mentors can go a long way since many times we just need a boost of confidence to go for our dreams.
Reflect On The Reason You Began The Venture
23) Ian Sells
Remind yourself why you started. Everybody is driven by something. However, as you keep on hustling, there's a huge tendency to forget your why and be consumed by deadlines, to-do's, and things of the here and now.
When things get stressful, I drop everything and spend uninterrupted time with my family. Not only does it refresh me and reboot me to conquer the world again, but it reminds me of the reason why I work hard. I don't only want to earn well for my family, I also want to make a better world for them.
Being an entrepreneur gives you that kind of potential impact. It gives you the chance to improve people's lives, and in the long-term, build a better economy and ultimately a nation where your children can thrive.
Reflect On Similar Situations That You Overcame In the Past
24) Kamyar Shah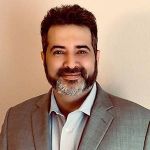 Here is how one can motivate oneself in any situation when one is about to give up?
As the saying goes, "Tough times don't last but tough people do." This is an inherent phrase that people constantly murmur in their heads. This measure allows one to connect with one's core values and understand a deeper meaning behind one's tasks.
It puts into perspective what one wants to achieve when the day ends. This gives the individual an extra push that allows them to keep their head straight and not think about giving up.
You can also stray away from the concept of giving up by taking a sneak peek into your past. A business leader doesn't get handed the venture on a golden platter but rather has to struggle to build an empire.
During this struggle, they may face countless hardships that once seemed difficult to overcome. Going back into the past can help put things into perspective.
As an individual says to themselves "if I have overcome my previous hardships, surely I can do it again." A sense of motivation overcomes them as they work to complete the assigned task.
Acknowledge That Life Happens And Do Take A Break To Reflect On Your Objectives
25) Andy Kolodgie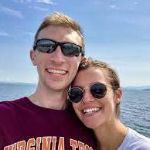 When you're on the edge of giving up, one thing you may learn to do is get used to feeling unsettled. Life isn't easy, and it's not supposed to be.
Accepting that things will become tough and not always be roses can help you prepare for what is to come since we are continually presented with obstacles and difficulties that we must overcome. 
It would be best if you learned to take a deep breath, reset, and reconsider your objectives when you're stuck. Rethink your business and personal goals. A tiny adjustment and a brief pause might catapult you ahead in ways you never believed possible.
26) Robyn Newmark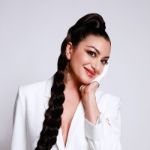 One thing you may learn to do when you are on the verge of giving up is to become accustomed to feeling uneasy.
Life is not simple, nor is it intended to be. We are constantly confronted with barriers and hurdles that we must conquer, which is all part of the trip—accepting that things will get difficult and not always be flowers will help you prepare for what is to come.
When you are in a slump, you must learn to take a deep breath, reset, and reevaluate your goals. Redefine your objectives in business and life. A small change and a quick 'time out' might propel you forward in ways you never imagined imaginable.
Rethink Your Goals
27) Vaibhav Kakkar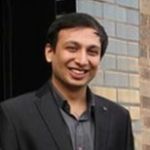 Everyone can feel unmotivated at some point. Fortunately, rest is a key that can help you compose yourself. In the resting, you must introspect and reconnect with your values. Think about things that are important to you and why. 
You can transform your game if you can relate your job to your principles, even in minor ways. Know your purpose and re-direct your efforts to achieve it.
28) Max Benz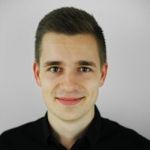 It is natural to feel like you want to give up sometimes. After all, nobody is perfect, and everyone faces setbacks at some point in their lives. But the key is to not let one setback become a full-blown pattern of behavior.
When you feel like giving up, it's important to remember your reasons for wanting to achieve your goal in the first place. Maybe your goal is to improve your health, make more money, or be happier. Whatever it may be, think about what achieving your goal would mean for you and how much better your life would be if you were successful.
Take Care Of Yourself And Your Health
29) Dr. Elizabeth Lombardo, Ph.D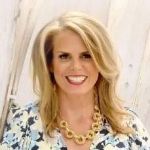 One way to get your motivation back is by taking care of yourself. When all else seems out of control, the one thing you have control of is self-care.
Sometimes your body or emotions work against you because you don't give them enough rest or nourish them properly.
Finding a schedule that works for you for eating, sleeping, exercising, or working out is an easy method to boost outcomes here.
Take A Break And Reflect On The Possible Solutions
30) Robert Scott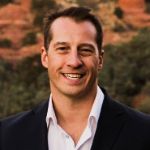 Accomplishing tasks come with challenges and one of which includes giving up. When you are about to give up, give yourself a short break. This will allow you time and space to think outside your comfort zone and create other solutions to accomplish your goals. 
Another is to look back at the progress you have made. Identifying the small successes you have made leading to your goal will help you get back on track. Finally, remember why you are doing this and the sense of accomplishment you will get once this project is over.
Seek Help, Motivate Others And Try Something New
31) Michelle Devani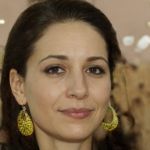 Do you ever struggle to keep yourself motivated? Then these could help
Fatigue is one reason why we lack motivation. Other times, we lack the enthusiasm to start tasks that overwhelm us; we also procrastinate because we hate the things we have to do. 
But if you are experiencing mental health problems like depression, it is better to seek professional advice to improve your wellbeing. If you want to motivate yourself to do a little more every day, here are some tips that might help:
Do something new today. A change in routine or exploring new ventures can motivate you. Sometimes, a different scenery can refresh your mind and give you energy. Something as simple as trying out a new restaurant after work can help you get through an otherwise mundane workday. It can also serve as a reward for completing your workday.
Motivate others. Positivity is a cycle. When you surround yourself with great people, you gain a healthy support system. Motivation goes around in circles. By uplifting others, you also uplift yourself. Even if you have little or no enthusiasm, their excitement can rub off on you, motivating you to continue what you started.
Eliminate Distractions, And Reflect On Your Progress
32) April Maccario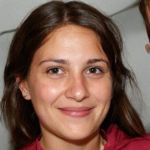 There are times when we struggle to stay motivated and want to give up, especially when we face uncertainties, challenges, and setbacks. But a lack of motivation is one of the biggest hindrances to reaching our goals. And that is why it is crucial to find ways to push ourselves to keep going. 
As a business owner, some good ways to keep yourself motivated are:
a) Eliminate distractions to get your focus back on your goals.
b) Look back on why you started and reflect on your current progress.
c) Celebrate your wins, no matter how small they may be.
Mixup The Tasks, And Do Go For A Walk
33) Dan Belcher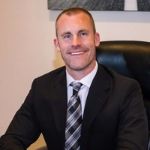 We all struggle with a lack of motivation from time to time. As I have experienced, the lack of motivation can be due to several reasons: burnout, stress, or the urge to avoid mundane tasks. 
The feeling is normal, but how you react to your lack of motivation matters. Here are some ways you can motivate yourself when you feel down:
Mix up your tasks. Our emotions play a role in how we motivate ourselves. When we feel despair or doubt, it is easy to abandon tasks and give up. Improve your mood to encourage yourself to continue. If you enjoy listening to music, turn it on while doing chores around the house. Pair dreaded tasks with something you enjoy.
Limit yourself. Overwhelming yourself with a lot of things to do can dampen your mood. Try to take one step at a time instead of doing everything. Be kind and learn to pace yourself.
Take a walk. When all else fails, going out in nature can help. Fresh air and green scenery can calm your mind and invigorate your spirit. A walk through a park can reduce brain fatigue and stress levels. It also refreshes and restores energy.
Stay Positive But Realistic About The Situation
34) Jill Tietjen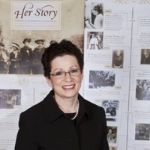 Here are some tips to self motivate when one is about to give up:
A) Remember the only thing you can control is your attitude. You can't control anyone else and you can't control your environment. If you see everything as impossible – it will be impossible. If you see things as challenging but something you can work through – you will work through it. Remember, everyone faces obstacles in their life. Absolutely everyone.
B) Keep putting one foot in front of the other. You will figure out a way to surmount the obstacle – it might involve going over, under, around, or through.
C) Don't curse the darkness when you can light one little candle. Look for the silver lining in the obstacle – what is the lesson you are supposed to be learning from the challenge? Find goodness through the difficult. Bloom wherever you find yourself – even if it isn't remotely what you had imagined or prepared for.
D) Prepare for what you think is the worst thing that can happen. The worst thing rarely happens – but if it does, you will be ready. And, you will be able to handle whatever situation does occur.
E) Try and find the humor wherever you can. Learn to laugh at yourself. Learn to laugh at the situation. A sense of humor will get you through unimaginable challenges.
Meditate And Get Enough Sleep
35) Ludovic Chung-Sao

 
These are effective tips for motivating myself
A) I train my willpower through meditation
Meditation allows me to take a different perspective on things. This step back allows me not to feel distressed when I feel giving up is the right choice. 
Looking at things from a different perspective helps me appreciate challenging situations better. Moreover, meditation may be the best training to tame your mind and focus on the goals rather than the difficulties.
B) Get enough sleep 
Since I learned that sleep affects heavily our capacity to focus and tolerate difficulties, I make 7 hours of sleep per night a priority. 
I can think more clearly with enough rest, and it's easier to face obstacles when they arise. I noticed that I would feel like drowning before anything difficult would happen when I don't get enough hours of rest.
Set Deadlines For Completing Your Tasks
36) Harriet Chan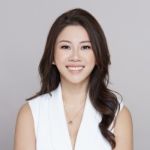 This has worked for me and might work for you too.
 Set a deadline: This is another way to make the task feel less daunting. If I know I have to finish something by a certain date, it forces me to get moving.
Put Your "Mess" In Order
37) Brian Lee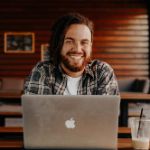 Here's what I do to motivate myself
I Declutter. 
When things get rough and I found myself in quite a slump, I tidy up/ declutter my room, my workstation. It helps clear my mind of all the worries that I have. 
It's like therapy that gets my mind to the right thinking and remembering what my goals are. Getting all your stuff in the right place, cleaning all your mess, and finding things you've been looking for. The same thing with life, get a grip and get back up again.
Find The Balance Between Being Refreshed And Exhausted
38) Madison Dufour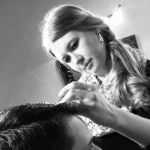 When I find myself short of motivation and ready to give up I have to ask myself, Do I just not want to? or Am I finding this task hard to finish because I'm exhausted?
There is a balance in life, which we should all strive to achieve. And the balance is between refreshing yourself and staving off exhaustion, which can mask itself as a lack of motivation, because of burnout. And to know when you've had too much rest and now have a hard time finding your momentum again.
And when we think about it, which is worse? Finishing a task even when you don't want to, knowing that you aren't exhausted, and knowing that you won't have to come back to it later. Or putting the task aside for now because you know that you are exhausted and the task won't be completed as well as it would when you are refreshed?
In Conclusion
39) Kristin Larsen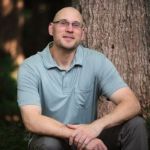 A) Take a moment and breathe; allow for the presence of breath to instill calmness and bring back focus, which will create clarity.
B) Give self-compassion by acknowledging that you are having a moment of challenge or difficulty. 
C) Encourage yourself with words and actions that give yourself kindness at the moment; let yourself know you are not alone and that this is a shared human experience. Other people would find this situation challenging, and you are not the only one who experiences this.
D) Accept accountability by declaring you are capable of finding a solution or creating an opportunity to overcome the situation. You have everything within you. And when you say I believe I can, you will find a way. 
E) Ask yourself what choices you have right now. Ask yourself questions of curiosity that focus on solutions rather than the problem. Ask supportive questions such as, What do I need right now? Who can help me or support me right now? 
F) Take one step of action, no matter how small. The action could simply be asking for support or making a list of things you can do now to move forward.
G) Be grateful for what you have at this moment. Start with all the steps you just took to get to this point. Affirm to yourself that you will get through this, and it is only temporary.
H) You have gone through challenging moments in the past and found a way to overcome them. If you permit yourself to trust an outcome is possible, then it will be.
I) Don't compare yourself to others
J) Delay gratification
K) Work out
L) Motivate others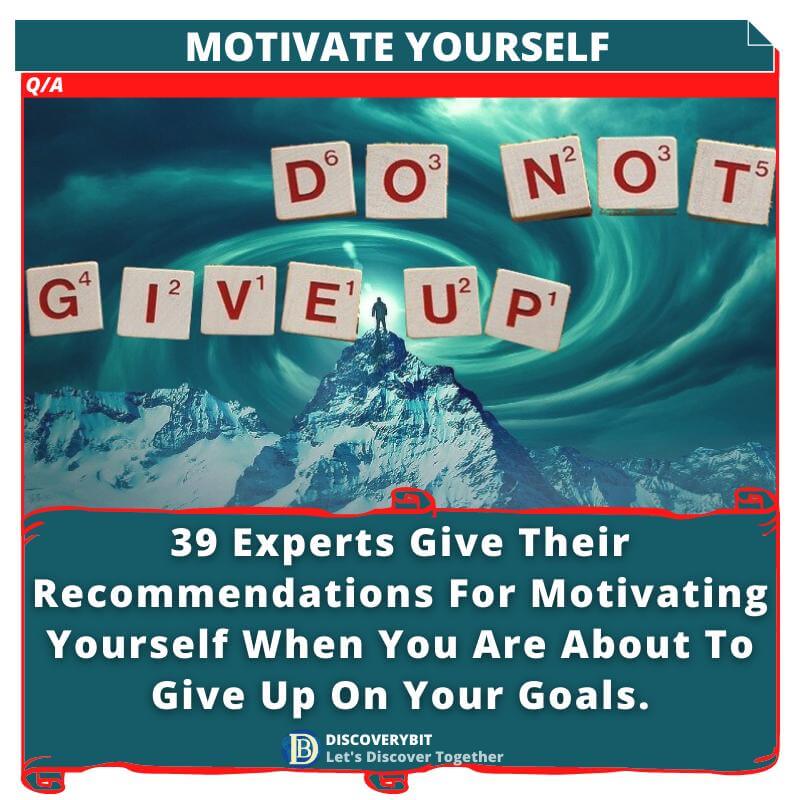 You are viewing 1 out of 1 answers, click here to view all answers.