show less
show more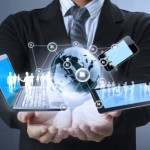 Public Group
active 9 months, 1 week ago
Please post, in 338 characters, any valuable and unique information that relates to APP?
Please read this information before posting on Discoverybit.com.
Daniela Ruah posted an update in the group App 1 year, 9 months ago

The US FDA Has Approved The First Smartphone App For Delivering Insulin. The App, T:Connect App From Tandem Diabetes Care, Inc, Will Be Paired With The T:Slim X2 Insulin Pump. The App, Which Can Be Used On Both Android And iOS Phones, Will Display, E.G., The Last 24 Hours Of Glucose Trends, Pump Status Changes And Insulin Therapy Data.

Michelle Akers posted an update in the group App 2 years, 3 months ago

A Global Survey Of The World's Most Downloaded App Indicates That The TikTok App Is The Most Download App In 2020, Surpassing The Facebook App. The Data Compiled By Business Journal Nikkei Shows That TikTok Moved from 4th Position To 1st Position In 2020. Facebook Remains 2nd, While Facebook Messaging App Moved From 1st To 4th Position.

Latasha Pettway posted an update in the group App 2 years, 4 months ago

The Tastry's App, BottleBird, Uses AI, Wine Profile Data, And Consumer's "Palate Survey" For Personal Taste And Smell Preferences To Personalize Wine Recommendations For Consumers, And Improve Sales For Wine Traders. These Parameters Make BottleBird Different From Apps Like Vivino, Which Rely On Historical Purchase And Rating Data.

Cindy Alverez posted an update in the group App 2 years, 4 months ago

Researchers, Based On The Relationship Between Inflammatory Markers And Various Age-Related Conditions, Have Developed A New Tool Called iAge, Which Analyzes Blood-Borne Markers Of Chronic Inflammation. To Determine One's Immunological Age, Which Could Hint At When/Whether A Person Will Become Frail Or Develop Heart Disease Later In Life.

…

Abbey Carper posted an update in the group App 2 years, 5 months ago

Lock&Stock Is Another App That Incentivises Students To Stay Off Their Phones During Class Or While Studying. The App Does This Via The Credits/Keys That Students Earn For Every Minute Their Phones Stay Locked. The keys Can Then Be Used To, E.G., Apply For Scholarships Via Partnered Universities Or Get Discounts Via Partnered Brands.

Olivia Isabella posted an update in the group App 2 years, 6 months ago

Google Has Unveiled An AI App Known As "Dermatology Assist." The App, Modeled After A Previous Tool For Identifying Symptoms Of Certain Cancers And Tuberculosis, Uses Questions And Images Uploaded To Identify Hair, Skin, And Nail Conditions, Enabling Doctors To Provide More Tailored Treatment. The App Can Recognise 288 Skin Conditions.

Logan Mason posted an update in the group App 2 years, 11 months ago

Scientists May Have Built The World's First Mobile Genome Sequence Analyzer App Called iGenomics. The App Combines With A Handheld DNA Sequencer To Enable Users Create A Mobile Lab To Determine The Kind Of Genetic Information Carried In A Particular DNA Segment. "iGenomics Makes Genome Studies More Portable, Accessible, And Affordable."

Anika Reyansh posted an update in the group App 3 years ago

With The Rising Cases Of Coronavirus, Some States Have Created A Coronavirus Notification App That Can Send Alerts, Via Bluetooth, When A Person Is Close To Someone Infected. Now, Unless One Is Masked-Up, The App Only Informs You After Exposure. But, At Least, You Now Know To Take Precautions To Avoid Infecting Others. Ingenious!

Ken Parth posted an update in the group App 3 years, 1 month ago

Have A Song Stuck In Your Head That You Can't Seem To Remember The Name Or Lyrics? Well, The Google Search App Can Now Help With That. All You Need Do Is "Tap The Mic Icon Or Use The Google Assistant, And Say "What's This Song?" Or Click The "Search A Song" Button. And Then Start Humming For 10-15 Seconds" To Find The Song. Pretty Cool!

Xiomara Anders posted an update in the group App 3 years, 3 months ago

A Rental App Called Swimply, Touted As The Airbnb For Pools, Will Let You Rent A Pool From Neighbors, Especially When Going To Public Pools Are Ill-Advised During This Era Of COVID-19. The Cost Of Renting A Pool Varies, With An Average Cost Of $45/Hr, Depending On Pool Area Size, Amenities, Timing, And Demand, Etc.

Oliver Robert posted an update in the group App 3 years, 7 months ago

Pretty Cool Australian First In Eyewear Technology App, The Lens Scanner, Which Can Enable Anyone Retrieve Their Own Prescription Lens Online By Performing Their Own Eye Test With The Same Accuracy As A Lensmeter, Commonly Found At The Optician. The Prescription Can Then Be Applied To Any Glass That One Chooses To Purchase Online.

Xiomara Anders posted an update in the group App 4 years ago

The New App, "Mon Ami," Created By Two Stanford Graduates, Is Almost Like The RentAFriend App, Except It Pairs Students With Like-Minded Seniors That Pay $25/Hr For Companionship Visit. The Creators Said The App Was Built To Help Combat Loneliness Given The Alarming Statistics That 1 In 3 Americans Over 45 Struggle With Loneliness.

Blunt Emily posted an update in the group App 4 years, 6 months ago

The New App, SnakeSnap Is More Like The iNaturalist App. However, It Does More Than Identify The Names Of This Specific Species Of Animal, The Snake, Thereby, Increasing One's Chance Of Survival In The Event Of A Bite. The App Also Provides Connections To Immediate Resources, Fire Departments, Or Other Emergency Information.

Haruki Muraka posted an update in the group App 4 years, 6 months ago

The Anti-Groping Smartphone App, Called Digi Police, Which Was Developed By Japanese Police, Is Highly Popular Among Women In Japan. The App Is Said To Deter Any Would Be Offender With Many functions Including A Help Text Display And An Alarm. It Also Includes Maps Where Groping is Most Common. Cool!!

Patel Agarwal posted an update in the group App 4 years, 6 months ago

A Do It Yourself First Smart Phone App, Which Can Help Parents Detect Ear Infection Via Fluid Build Up In A Kid's Ear, Has Been Developed By the University Of Washington Researchers. The App Works By Using The Frequency Of Chirps Reflected Off The Eardrum To Determine Possible Ear Infection. Pretty Cool!!


First smartphone app that can hear ear infections in children

Discovery Bit This is a social network for those interested in unique and valuable information!