The Bible By God
1) Emmanuel Nwaodua, Ph.D.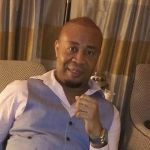 The Bible is the most mind-blowing book ever written. The holy book epitomizes words of wisdom and inspiration for overcoming any difficulty that arises in our lives. And as such, many folks, including myself, consult this great book when making any life decision, whether big or small.
The Bible also offers practical solutions, through our Lord Jesus Christ, for removing stumbling blocks like worries, fear, anxiety, and doubts, as one forges ahead on a path to success. 
Use The Freebies/ Promos In Our Store
Listen To The Death Of The Stranger Audio Book
I would highly recommend that everyone embraces this great book to live the happiest and the most fulfilling life ever, and many more.  
Just give this great book a read and see the wonders that it would do in your life!
Atomic Habits: An Easy & Proven Way To Build Good Habits & Break Bad Ones By James Clear
2) Sameera Sullivan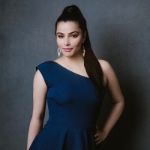 This book, Atomic Habits, is one of the most remarkable books for expanding your thought process. 
The book reminds you to think outside the box and teaches you, in the best possible way, the ability to build the discipline to make positive changes to your daily routine. 
It gives you great tips on the practicality of everyday life and setting great habits. The book helps lift your spirit by bringing you on the right path to success and contentment by the mere transitioning of practices.
The book has sold more than 4 million copies worldwide and deserves every bit of that fame.
3) Tamara Gabbard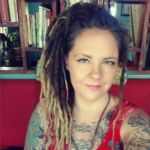 The book, Atomic Habits, takes you through processes that it calls Laws, which help you go from big picture thinking with little progress to particle-type thinking for more engaged and advanced progress. The synopsis of the book is to achieve more with less.
The book takes you on a journey of reprogramming what we think we know about planning and business and then rearranges it into formulas that make you think at the atomic level of habit-forming to boost productivity in life and business.
Chapter 11 of the book quotes "It is easy to get bogged down trying to find the optimal plan for change. . ." We are so focused on figuring out the best approach that we never get around to taking action.
The book is profound and simple, to say the least. it compares action to motion, defining the difference between the two. The author shares how we can confuse the latter with the former because motion allows us to feel like we are making progress without running the risk of failure.
To me, this represents the apprentice and the master… Where one sits to learn. It isn't until he begins to forge that he can say he has acted on a skill. These small lessons in this book, for me, have made a profound change in how I approach my work— remembering progress over perfection. 
I no longer wait until I am 100% confident (I'm never 100%), and I don't worry about the mistakes as much anymore because I know that is where the growth comes in. And with the Atomic Habit formulas, I know that the small things matter more.
And that's the biggest reason why you slip into motion rather than taking action: you want to delay failure—James Clear
How To Win Friends And Influence People By Dale Carnegie 
4) Span Chen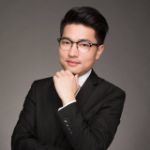 This mind-expanding book is the greatest of all time!
The core essence of this book is deeply rooted in how to deal with humans. It is one of the most profound books to understand human behavior and how to communicate effectively with humans.
The book enhances relationships/friendships by helping readers understand how profitable and intriguing understanding people is rather than criticizing them.
The book offers guidance on the most proficient methods in human interaction and backs up each lesson with anecdotes of great people like Abraham Lincoln, Ben Franklin, etc
It tells us about the technique of handling humans and the key to influencing others.
 I have learned, with the help of this book, that humans are not just creatures of logic but creatures of emotions, creatures bristling with prejudices, and creatures motivated by pride and vanity.
It talks about how one of the keys to success lies in seeing things from the other person's point of view.
Although it was written several years ago, new generations and future generations have/would benefit significantly from this book. I would call it a rare gem.
This book has revolutionized many people's lives who applied the principles in this book. For example:
An employer who consistently criticized and condemned his or her employees read this book with 314 of the employees. Now this organization is filled with new loyalty and a spirit of teamwork. Numerous salespeople have increased their sales by adhering to the principles in this book.
An executive gave feedback on how he got a significant salary increase because he applied the rules in this book to his everyday life. This book saved an executive in Philadelphia Gasworks company from demotion and brought him a considerable salary increase. There are so many examples of people that this book has helped—It's a must-read.
5) Martin Seeley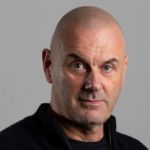 Winning the heart of the people is the core of my business. I've learned, In this book, that you should not just feed other people facts about you, but you will successfully win them over by getting to know them first. In other words, listen to them before talking about yourself. 
Here's my favorite line in the book— "When dealing with people, let us remember we are not dealing with creatures of logic. We are dealing with creatures of emotion, creatures bristling with prejudices and motivated by pride and vanity."
6) Jean Will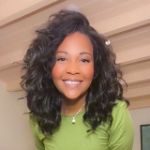 The book, How To Win Friends And Influence People, is about emotional intelligence in which the author discusses effective ways to impact people.
I would suggest that everyone read this and be knowledgeable of how vital people are in our lives, whether as an individual or a professional.
Outliers By Malcolm Gladwell
7) Joshua Chin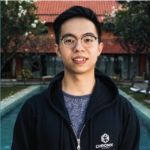 Outliers, by Malcolm Gladwell, describes a pathway to exceptionalism driven by diligence in contrast to a combination of innate intelligence and opportunity, the more common explanation of what separates the exceptional from the rest of us commoners. 
Gladwell is a masterful storyteller who explains the commonalities between exceptional people like Steve Jobs, Bill Gates, The Beatles, and Robert Oppenheimer. 
Gladwell's theory of spending 10,000 hours to become a game-changing success, hence, an outlier, isn't original. What makes Gladwell's writing so compelling is the conversational way he tells his stories illustrating his premise of what makes the great, great. 
The book changed the way I looked at the men and women I admire for their success and if that's not mind-expanding, I'm not sure what is.
8) Samantha Moss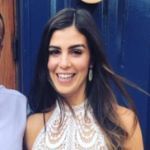 Reading books, from a personal perspective, has been my favorite pastime because I learn a lot of things from them. Moreover, the books do expand my mind and my perspective on various issues. 
One of such great mind-expanding books, for me, is "Outliers." 
This book is about achieving success besides being smart and hardworking. The book will expand your mind by feeding it new information that would teach you how successful people became successful.
The Four Agreements By Don Miguel Ruiz
9) Nina Nguyen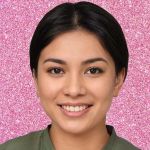 This book conveys so much wisdom and valuable pieces of advice that, if you follow it properly, it certainly has the power to expand your mind and have a strong impact on the way you think, behave, and act. Don Miguel Ruiz's goal is to help us reach an agreement with ourselves, or to be more specific, four agreements, so we can live life to the fullest and without a single worry in our minds.
I don't want to give away too much of this book because I'd really like as many people as possible to read it and find out everything about it by themselves, and also because the book explains everything so brilliantly that I would not be doing justice to this masterpiece if I tried to narrow it down to just a few words. However, I can tell you what the four agreements are about so you know what to expect when you get this fantastic book. The Four Agreements are:
Be impeccable with your words.

Don't take anything personally.

Don't make assumptions.

Always do your best.
Overall, an absolute must-read if you're looking forward to expanding your mind and seeing things as you're never seen them before.
10) Anders Rydholm
I would recommend "The Four Agreements by Don Miguel Ruiz" to anyone who wants to expand their mind and learn more about themselves.
The book is based on the idea that we all have been programmed with four basic agreements: Be impeccable with your word, don't take anything personally, don't make assumptions, and always do your best.
The book helps you see how these four agreements play out in your daily life and how to live a more fulfilling life by following these rules. The ideas in this book are very simple and easy to follow, which makes it an excellent choice for everyone no matter how busy you are.
The book is divided into four chapters, each chapter includes an explanation of why this particular rule is so important, along with many examples of people who have broken it and suffered for it.
For example, in the chapter on not taking things personally, Ruiz talks about how our minds are very susceptible to being hurt by what other people say or do because we tend to forget that they are human beings just like us with personal problems and struggles. 
This makes them more vulnerable than we realize, so when they lash out at us for something that we've done—or even for something that someone else has done—we should remember that sometimes people are simply acting out of pain or frustration instead of malice.
The Four Agreements also contains some exercises at the end of each chapter that help reinforce what you've learned in that section of the book.
The Power Of Now By Eckhart Tolle
11) Stine Jorgensen
This book brilliantly teaches you the importance of being present in the moment. The author of the book uses the power of spiritual teaching to engage the readers. 
He focuses on how thinking about the past and the future can make your life utterly miserable and how that can lead you into a spiral. He also talks about how the human mind is capable of overburdening itself by overthinking every useless aspect of life.
This book helped me to better understand myself and be more understanding toward my employees.
I enjoyed reading the book because it makes me realize the power that our minds hold and how we can change our present if we focus on it, instead of mindlessly worrying about every little thing from the past and the future. 
This is the one book that I would recommend to everyone to read to make one's life better. Moreover, it is an easy read for everyone to enjoy and learn from. 
Give this thought-provoking book the chance to change your life!
Time Smart: How To Reclaim Your Time And Live A Happier Life By Ashely Whillans
12) Zachary Colman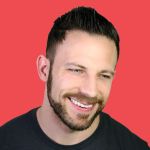 It is a good book for people who value their time and happiness over money, for people who are unhappy with their decisions regarding work, and for graduating students who are having a hard time making big life decisions.
According to this book, most people are poor; time-poor. They always say that they have too many things to do, yet they do not have enough time.
These people are unhealthy, less productive, and rarely laugh. This book would help time-poor people with proven strategies to convert them to time-smart people. It helps you achieve a mindset that will make your daily lives productive, fulfilling, and happy by reinvesting in positive and healthy activities.
Ego Is the Enemy By Ryan Holliday
13) Vincent Hoonings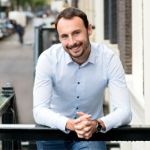 Everyone could benefit from reading this book at least once. Male Entrepreneurs like myself could gain a lot in business/ventures by reading this book two or three times.
This book offers one of the best insights into ego and how it can hold us back in life, especially in business and entrepreneurship. The ego is an adversary to success because it has a tendency to withhold us from the truth. 
Ego is holding many of us back, and by distancing ourselves from the ego we allow abundance to flow to us effortlessly and easily. Ryan has a better way of explaining this in his book.
I would recommend everyone to read this book at least once in their lifetime. And if your mind is telling you that you don't need to read this then this is a sign that you absolutely must.
The Happiness Advantage By Shawn Achor
14) Jae Pak, M.D.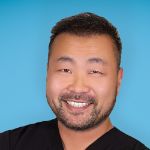 Last year, I read "The Happiness Advantage" by Shawn Achor. The book takes a deep dive into how a positive brain fuels success in work and life. 
I had a real "aha!" moment while reading this book, that I don't have to wait until the next wonderful milestone in my life to be happy. 
When we rewire our brains for happiness, it drives us to create great things in life, and not the other way around. 
Both my personal life and business have benefited from my reading "The Happiness Advantage."
Power Of The Subconscious Mind By Joseph Murphy
15) Michael Green, MD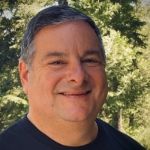 Read the book, the Power of The Subconscious Mind by Joseph Murphy, if you want to learn how to live in true abundance. I have read the book a few times, and the insights from the book have led to breakthroughs in my life. 
Murphy (Ph.D.), In the book, dives deep into the inner workings of our brains and reveals how to get our thoughts to work for us rather than against us. 
There is a lot of science behind what happens when we reprogram our brains, and this book explains how to do it. Because tapping into the potential that lies in the subconscious mind is the ultimate life hack.
Can't Hurt Me By David Goggins
16) Rob Wagener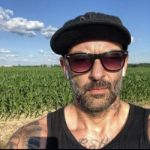 David Goggins' autobiography,  Can't Hurt Me, chronicles his struggles and eventual successes throughout his life, starting at a very young age. 
Goggins, who was born overweight and prone to asthma attacks, was told that he would never amount to anything early on.
Determined to prove everyone wrong, he joined the Navy Seals, where he became the only Navy Seal to participate in the infamous Hell Week three times. After his military service, which also included graduating from U.S. Army Ranger School and Air Force Tactical Air Controller training, Goggins set his sights on becoming an ultra marathon runner.
Although he had no prior experience in long-distance running, he trained obsessively, eventually completing some of the most difficult races in the world. Today, Goggins is widely respected as one of the most determined athletes globally, and his story continues to inspire others to never give up on their dreams.
Can't Hurt Me by David Goggins challenged how I think about pain, struggle, and discomfort. It teaches that if you want something bad enough, you have to be willing to go through some tough times. It also explains that so many people never reach their full potential because they choose to seek comfort when challenged or struggling. That pain and discomfort should be used as a badge of honor, something to be earned by persevering through whatever makes you want to give up.
Make Your Bed: Little Things That Can Change Your Life and Maybe the World By Admiral William H. McRaven 
17) Ray Leon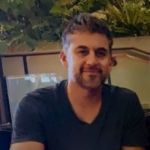 This book by Admiral William H. McRaven is a masterclass manifesto of inspiration and perspective. 
The book eloquently preaches the impact of "the little things" to build good habits. Additionally, Make Your Bed is a fantastic read on how to push through hardships with courage, determination, and compassion. 
This book, from the retired four-star Navy admiral, is serene, uplifting, and a great read to inspire success and expand the mind.
Big Magic By Elizabeth Gilbert
18) Stella Scott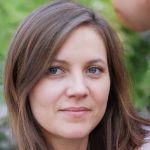 The author, Elizabeth Gilbert, shares her wisdom and unique understanding of creativity, smashing the perceptions of mystery that encompass the process. 
She then shows us how easy it can be to change our mentality by challenging us to embrace our curiosity, venture into what we most love, and face down on stresses. 
Big magic takes you on an exploration journey filled with wonder and unexpected joys. Although a few parts of Big Magic are a little more spiritual or magical than we fully buy into, these imaginations expand your thinking, leaving you anticipating the next page. 
Therefore, Big Magic is excellent if you are looking for an inspirational book that makes you think about passion and creativity.
Flow By Mihaly Csikszentmihalyi
19) John Hart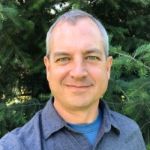 Here is why I recommend the book:
Think of how you feel when you're doing something you enjoy? It's almost as though time stands still.
As though five hours had been reduced to five minutes. As if everything you're doing is instinctively correct. As though you're doing what you're supposed to be doing. 
This is known as a flow condition. If you want to have more of it in your life, you should pick up this book right now.
The 7 Habits Of Highly Effective People By Stephen Covey
20) Michelle Devani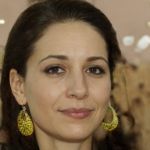 Books are truly a person's best buddy because, in addition to imparting knowledge, they are top-notch for exploring new experiences. 
I also use books, as a business person, particularly mind-expanding writings, because they benefit me both personally and professionally. 
Stephen Covey's The 7 Habits of Highly Effective People is one of the best mind-expanding books I've ever read. It is a powerful piece because, in addition to providing fresh perspectives, it may inspire people of all ages and careers. 
This is a book about personal growth. It assists people in changing their perspectives on things as it reveals how proper thinking can lead to victory or the perfect path to your success.
THE 7 HABITS OF HIGHLY EFFECTIVE PEOPLE BY STEPHEN COVEY - ANIMATED BOOK SUMMARY
A New Earth By Eckhart Tolle
21) Khamis Maiouf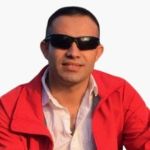 I would recommend the book, A New Earth by Eckhart Tolle. The book is all about mindfulness, which is a very important concept for business owners and entrepreneurs to understand.
Mindfulness means being aware of your thoughts and feelings at the moment, as opposed to being caught up in them. It's also about being aware of what is happening around you, instead of being caught up in your head. 
In my experience as a business owner, it's crucial to be able to separate yourself from your thoughts and emotions so that you can make better decisions and recognize when things are not going well so that you can fix them before they become too big of a problem.
Another reason why I think this book is so important for entrepreneurs is because it teaches us how to see ourselves as part of a larger whole instead of just thinking about ourselves all the time (which tends to happen when we're running businesses). 
This helps us develop empathy for other people and become more compassionate leaders—which are qualities that any business owner would benefit from developing!
The Black Swan By Nassim Nicholas Taleb
22) Ann Young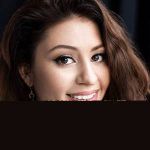 The Black Swan, by Nassim Nicholas Taleb, is a great book because it teaches us to be more aware of how the world works.
There are many ways in which we can learn about the world, but this book uses an interesting approach that helps you to understand how to look at things from new perspectives.
It explains how humans are not wired to predict or understand events that are rare and unexpected. The author uses examples from history and statistics to show how our cultures shape our thinking, so we often miss important things happening around us.
I especially liked the author's idea about how people often see things as either black or white—like when you ask someone what they think about something or whether they like something, they usually give you a yes or no answer. 
However, there are times when we need to take more than one perspective into account, such as when we make decisions about things like climate change or politics (which often involve people who have different viewpoints).
The book shows us how we can use these perspectives to make better decisions in life by seeing the gray areas rather than just black-and-white answers.
The Subtle Art Of Not Giving A F*ck By Mark Manson
23) Ian Turner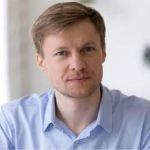 This is one book that I would recommend.
This book is about learning to stop caring about things that don't matter, and it's a great mind-expanding book because it's incredibly useful in everyday life. It gives you strategies for identifying what really matters to you, so you can focus on those things instead of worrying about everything else.
It's also unique because it doesn't just tell you what to do, but also why those things are important. The author has had an incredible amount of experience with this topic and uses his own experiences to make it relatable to everyone who reads his work.
The Gift Of Fear By Gavin De Becker
24) Dr. Amelia Miller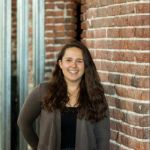 I would recommend The Gift of Fear by Gavin De Becker to anyone who wants to learn how to be more aware of their surroundings and feel more empowered. The book focuses on the concept of intuition and how it can help you identify dangerous situations.
De Becker, in his book, discusses how we can use our intuition as a force for good in our lives. He also provides some examples of real-life stories where people have used their intuition to avoid danger.
The book is also unique because it provides practical advice on how to develop your intuition so that it becomes a natural part of your life.
Predictably Irrational: The Hidden Forces That Shape Our Decisions By Dan Ariely
25) Vince Burruano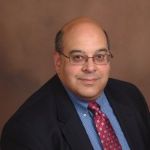 This is a powerful mind-influencing book for several reasons:
First, you would learn how the author was seriously burned during an explosion while growing up and how this motivated him rather than stifled his personal development—which is truly inspiring. While this is part of the story, the book is about how humans think and make decisions.
The author illuminates some very complex topics in a simple and easy-to-understand manner. You don't need to have a degree in psychology to understand and appreciate this book. As the author uses many examples that are familiar to demonstrate how we are predictably irrational–how we make decisions that don't make sense. 
The examples are great because it causes you to evaluate your decision-making process and you can often remember making a similar decision in a similar context. This approach personalizes the experience for the reader and makes the information easier to comprehend.
The book also shares with the reader how companies, who have a very good understanding of human behavior, often market, or position their products or services in such a way as to motivate us to not only buy but to pick a specific option. 
By creating a context for us to evaluate the value of products or services, they can influence our thinking and behavior. This book is powerful because it will open the readers to being more thoughtful about their decision-making, as well as help them to get the desired behavior in others. 
In this way, I found the book to expand my thinking on the topic and to pause before deciding to ensure I understand the reason why I would want to make a specific choice.
The Emperor's New Mind By Roger Penrose
26) Luke Lee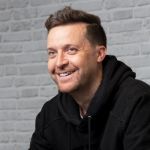 The Emperor's New Mind by Roger Penrose is one of the greatest books that would expand your mind. It is a masterpiece of science and mathematics, and it will leave you feeling like you have truly understood the universe in a new way.
The book covers a vast array of topics, from quantum mechanics to the theory of relativity, and it is written clearly and concisely, which makes it easy to follow. 
Even if you are not particularly interested in science or mathematics, this book will still make you think about the world in a whole new way. I highly recommend it to anyone who wants to expand their mind and learn more about the universe we live in.
The Diary Of A Young Girl, By Anne Frank 
27) Patricio Paucar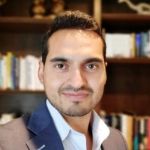 This book, also known as "The Diary Of Anne Frank," is mind-expanding, and worthy of a re-read or read. Despite the World War, despite living in constant threat of death for two years, Anne Frank managed to hold onto and write about the nuggets of hope she found during her time in captivity. 
A chronicle of everyday life, Ms. Frank wrote truthfully, passionately describing her changing perspective as she transitioned from adolescent to teenager.
There's a reason The Diary of a Young Girl is the most-read book on the Holocaust. The story is one of joy, pain, perseverance, and hope, universal emotions that capture the human experience. Ultimately, the book, and more importantly, Anne Frank herself, stand as symbols of the futility and tragedy that is war. 
Utopia For Realists By Rutger Bregman
28) Jorge Vivar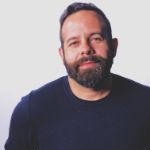 This is a book that is capable of changing society indefinitely.
Bregman highlights how a universal basic income, a shorter workweek, and open borders could move the entire world forward for the better. 
The text is filled with well-researched evidence about how these techniques could be put in place, and the book is written in an upbeat and optimistic tone.
Bregman's initial premise is that our problem is based on the notion that we can't come up with anything better than the way things are now. As we no longer think outside the box. 
Western society is so wealthy in historic terms that we don't realize we have reached Utopia. Even at our worst, we are infinitely better off than those who came before us. 
Bregman argues that we need to rethink what a new Utopia would look like in the 21st century and beyond.
Never Eat Alone By Keith Ferrazzi 
29) Will Yang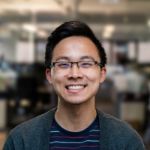 This book is one of those great books that would expand your mind. The book is based on the simple premise that the best way to achieve success is by building strong relationships.
Ferrazzi argues that the most successful people are those who can develop a wide network of contacts and friends. 
By networking with other successful people, you can learn from their experience and expertise. In addition, Never Eat Alone provides readers with practical tips on how to build strong relationships. 
For example, Ferrazzi advises readers to make a point of connecting with people on a personal level, rather than simply exchanging business cards. You'll be sure to expand your mind and reach your full potential by following Ferrazzi's advice.
30) Joe Mana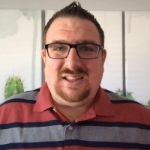 This book is a great choice if you're looking for a book that will challenge your assumptions and broaden your horizons. Ferrazzi's book is all about building relationships and networking – two areas that are essential for success in today's world.
But what makes Never Eat Alone stand out is Ferrazzi's unique approach to networking. He emphasizes the importance of giving as well as taking, and he shows readers how to build relationships that are based on true connection and mutual support. 
Never Eat Alone is an eye-opening book that will change the way you think about networking and relationships.
The Art Of Thinking Clearly By Rolf Dobelli
31) Bianca Trembley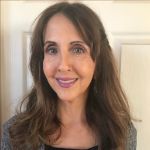 This book will help you learn more about your biases, which will help you to explain your irrationality.
Keep in mind that this book will not introduce new behaviors to you, but instead, it will help you recognize the errors that you make when making judgments. In other words, it will help you to discern things better.
However, you might find the book hard to read at times as it tackles multiple biases, some of which you might not relate to. But a great attribute of the book, though, is that it does not require its reader to read every chapter. 
If you find that you cannot relate to a certain chapter you can always skip it and find the one that resonates with you.
Overall, this book is worth having and reading. And it is very practical and easy to read and understand.
The Secret By Rhonda Byrne 
32) Datha Santomieri
This book is the most thought-provoking and mind-expanding book I've ever read. The Secret's entire premise is based on the value of visualizing and manifesting success—a sentiment I am a firm believer in and put into practice every day. 
Byrne captivates her audience with powerful anecdotes and relatable stories that capture the beauty of the mind. Furthermore, one can't help but tweak their mindset and approach towards achieving their goals upon reading 198 pages of magical insight.
The Secret is a manual of reflection, focus, imagination, and execution; a quintessential mind expander if I've ever seen or read one. 
IKIGAI: The Japanese Secret To A Long And Happy Life By Hector Garcia And Francesc Miralles
33) Darryl Higgins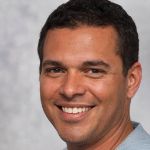 I enjoyed reading the book as it sheds light on the secrets of the Japanese people for living a long, happy, contented, and purposeful life, even with the simplest things. 
The book also introduces an 80% physical and mental guide to life's natural rhythm, which acknowledges that everything we do has purposes and limitations. 
The book is uniquely appealing as it comprises the idea of resilience and the ability to control toxicity and excessiveness.
Man's Search For Meaning By Viktor Frankl 
34) Theola Tinny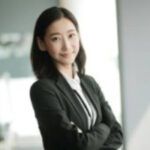 This is a great book that will open your mind to ideas that you never thought possible. 
Frankl was a prisoner-of-war for almost two years (and survived) during World War II, and when he was released, he began to write this memoir of his experiences. 
The book details his realization while in a Nazi death camp that the main thing he had to live for was something else—something unimportant if he only looked at physical survival.
Everything can be taken from a man but one thing: the last of human freedoms—to choose one's attitude in any given set of circumstances, Frankl said. In other words, he realized that as much as you may be suffering, you have control over how you view your situation and how it makes you feel. 
Frankl argues that despite the suffering we endure in life, there is always something to learn from it. The book is a great read because it is a memoir that teaches life lessons on how to survive in the most difficult of situations.
The Icarus Deception By Seth Godin
35) Karl Hughes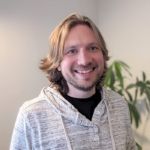 This book is great for entrepreneurs who are making their path in the world of marketing. The book highlights the importance of taking risks and designing one's own life. 
It argues that marketers need to embrace the attitude of the artist. And like many artists, sometimes you have to go against the advice of the experts and listen to your gut. 
This book helped me to step into my authority as a content marketer.
Thinking, Fast And Slow By Daniel Kahneman
36) Mimi Paul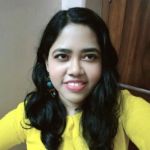 This is one book that makes a great mind-expanding book.
The book is quite intriguing. The author, Daniel Kahneman, conducted extensive research throughout his career and presented much of it in this book, in a form that would be comprehensible to people of non-economic and non-psychology backgrounds.
Daniel Kahneman gives us a clear understanding of the way we think and choose through this book. Through this book, he gives a clear idea about reshaping cognitive psychology, the analysis of rationality and reason, and gives a clear understanding of risk and how to achieve happiness and well-being.
This book tries to explain that our mind has two systems: the first system being intuitive and quick-moving and the second system being deliberative and logical. Usually, our decisions begin at the first system, sometimes intuition overwhelms facts or logic and some other tidbits. 
This book shows many exercises that show the truth of this theory. It is a rich and complex book that influences your thinking patterns and makes you reach out to it again.
Pivot To The Future: Discovering Value And Creating Growth In A Disrupted World By Omar Abbosh
37) Lauren Kleinman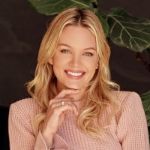 This book is definitely the read for you if you've ever even considered reinventing your business strategies! 
More now than ever, companies are finding the need to pivot when what worked before suddenly stops providing a high return on investment (ROI). When this happens, a book like this can provide the guidance that you need!
Sapiens: A Brief History Of Humankind By Yuval Noah Harari
38) Timothy Woods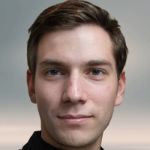 The most intriguing book that I have read is Sapiens: A brief history of humankind. 
The book is an enlightening experience of how our life developed and all the struggles that our ancestor's generation underwent to make us what we are today. 
The best part of the book that I loved is this quote, "Survival of the fittest." It is a life lesson that teaches us that to be the best, we have to work hard and also work outside of our comfort zone.​
Many Lives, Many Masters By Dr. Brian Weiss
39) Eli Bliliuos
I would suggest this great book for expanding your mind. The author, Dr. Weiss, was the Head of Psychiatry at Mount Sinai Medical Center. In 1980, one of his patients, Catherine, began discussing past-life experiences under hypnosis. 
Weiss did not believe in reincarnation at the time, but after confirming elements of Catherine's stories through public records, he came to be convinced.
Catherine, with past life regression therapy, was able to overcome panic attacks, phobias, fears, and nightmares. 
While I understand that there are those who do not believe in past lives and may not be open to this experience, I have heard many folks report a positive shift in their lives after a regression.
Mastering Memory: Techniques To Turn Your Brain From A Sieve To A Sponge By Chester Santos
40) Chester Santos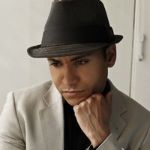 This book is written by the U.S. Memory Champion, Chester Santos.  
Your ability to think and reason is directly affected by what is and is not stored in your knowledge bank. Dangerous digital dependency is hurting the expansion of our minds. 
This book helps with the acquisition and consolidation of knowledge, and also provides fun exercises to improve your ability to remember names, presentations, facts/figures, exam material, languages, and much more. 
It's an entertaining read that focuses on practical exercises to help you develop skills that will truly expand your mind.
The 48 Laws Of Power By Robert Greene
41) Michel Cocke'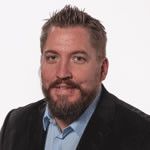 This book is a collection of historical leaders' lessons. It is a self-help book that teaches you how to keep going and stay ahead in any situation. 
The book is a guide to gaining and maintaining power in any scenario. This book condenses seven decades of deception into 48 applicable rules for attaining better outcomes.
The Greatest Secret In The World By Og Mandino
42) Lulu Albanna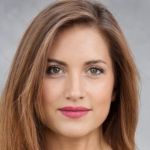 This book has stood the test of time and is on most lists as a must-read book, regardless of the situation that you find yourself in. 
The ideas in this book will not only make you smarter but will also give you a plan for cultivating the attributes that will help you to acquire what you desire faster. 
The transformative processes outlined in this book will also aid in the improvement of interpersonal relationships.
Reality Unveiled By Ziad Masri
43) Jon Lynn
This book covers nearly every aspect of spirituality and consciousness, from scientific proof of the mind's power to the existence of past lifetimes, near-death experiences, the consciousness of all living matter, and extraterrestrial life. 
What I enjoy about this book is that it contains all of the author's research. The first half of the book covers quantum physics with case studies, while the second half covers how to put it all together to better one's life. 
Mindset By Carol Dweck 
44) Jordan Joyful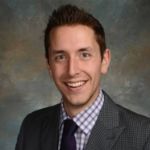 The book introduces the idea of a 'growth mindset' to show how people can embrace mistakes, setbacks, and failures in all areas of life to find growth opportunities.
Where failure is commonly seen as defeat or the end of the road, a growth mindset sees opportunities to improve for the next time.
The ideas that are explored throughout the book are applicable to all areas of life, ranging from personal growth, relationships, and parenting, to learning and working.
During my time serving on the Positive Education Committee at an internationally acclaimed boarding school, I used the principles discussed in Mindset to construct our school's assessment policies. 
This helped our students understand that feedback is a tool that should be used to help them improve their learning. This was particularly transformative for students who had failed and internalized the belief that they are "bad at school".
The key takeaways from Mindset make this a highly transformative book. Mindset is unique in that it takes Carol Dweck's research on growth mindset and presents it in an accessible way with tangible applications to everyday life.
1984 By George Orwell
45) Amanda Royle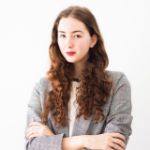 One of the mind-expanding books to read is 1984 by George Orwell. It may have been published years ago, but its relevance is still what society needs today. 
I must warn you that it is not a very comforting read. It can be overwhelming at certain points, but the realizations and lessons that this book offers are delightful to feel. 
Even Steve Jobs enjoyed this book and encouraged people to read it. 1984 is a timeless work, and people should have it on their reading list.
The Obstacle Is The Way By Ryan Holiday 
46) Sarah Walters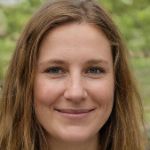 The Obstacle is the Way by Ryan Holiday is a great book that teaches one to embrace the current situation and make the most of it. 
The stories in the book are entertaining and effective in getting the point across. I hope more people would read it and apply the information in the book, as this would help make nations better.
Strengthsfinder 2.0 By Tom Wrath
47) Stephanie Venn-Watson, DVM, MPH
The book, Strengthsfinder 2.0 by Tom Wrath, is great for anyone seeking to gain introspection into one own psyche. 
Best of all, the book comes with a code to take the CliftonStrengths assessment, which is a scientific test that was inspired by Don Clifton, who is known as the father of strengths psychology. 
The strengths psychology can help you figure out how you work best — individually or as part of a team by knowing the specific areas that you are naturally wired to excel in. 
I highly recommend this book to anyone and everyone!
The Practicing Stoic By Ward Farnsworth
48) Russell Lieberman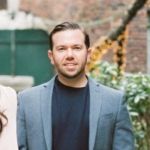 This book  will satisfy your craving for constructive contemplation if you're looking for a pragmatic perspective on moving through life without over-intellectualizing or glorifying real-world challenges, 
This book provides substantive guidance and techniques to put philosophy into everyday practice, helping you build resilience and face challenges. The book clearly articulates the core principles you'll be pleased to revisit, yet concise enough for those of us managing many responsibilities. 
It is no surprise notable followers of Stoicism include familiar names such as Tim Ferriss, President Theodore Roosevelt, Matthew McConaughey, and Gary Vaynerchuk."The Practicing Stoic" brings to life tenets of stoicism studied by Marcus Aurelius, Montaigne, Epictetus, and Seneca, providing context for modern-day application, such as techniques to align our thoughts and actions with our values rather than living in a state of constant reactivity. 
By taking hold of the thoughts, feelings, and emotions which tend to drive our habits, we can divorce ourselves from internalized judgments we've taken on from society or our unconscious perceptions of what is 'good' and 'bad', freeing us to experience true peace and happiness in our life pursuits.
Hello Fears By Michelle Poler
49) Sharon Van Donkelaar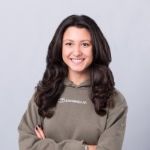 I first discovered this book when a friend recommended it to me. Michelle, in this book, describes her journey on the 100 fears challenge, in which she challenged herself to overcome 100 fears, from the silliest, smallest ones to big fears like jumping off an airplane and becoming a motivational speaker.
What I liked most about this book, and what gave me the biggest lesson, was the realization that it opens your eyes to, which is that our fears are rooted in some sort of category. We fear pain, humiliation, losing control, etc. So whenever I have something holding me back, I now can see which one of these roots this fear is related to.
It has been a great tool to see how fears work and how they can put your life and your best version at pause. It's also a great inspiration to do the challenge that inspired the author and see how much your life changes when tackling so many things that you didn't know you feared in the first place.
The Art of Possibility: Transforming Professional And Personal Life By Benjamin Zander And Rosamund Stone Zander
50) Fred Hoffman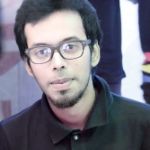 The Art of Possibility is a great book that would expand your mind. The book is all about transforming your professional and personal life. 
The author, Rosamund Zander, really knows how to push people to their potential and help them find success. This book is loaded with tips, techniques, and stories that will help you transform your life. 
You will find that this book is easy to read and follow. I would highly recommend this book to anyone who wants to change their life for the better.
The Artist's Way: A Spiritual Path to Higher Creativity By Julia Cameron
51) Rachel Blank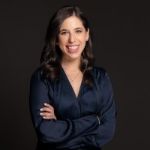 I read, a few years ago, "The Artist's Way: A Spiritual Path to Higher Creativity" by Julia Cameron. The book is a 12-week guide on how to unleash your inner artist. 
It turned out to be a powerful journey of self-discovery that led me to tap into new hobbies I didn't realize I would love so much.
I also learned that humans are creative beings, and finding opportunities to express themselves can be such a healing gift.
The Selfish Gene By Richard Dawkins
52) Burak Ozdemir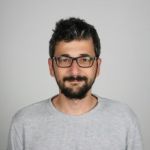 The best book that would expand your mind is The Selfish Gene by Richard Dawkins. This book is about the theory of natural selection and how it can be used to explain altruism. The book is full of thought-provoking ideas and concepts that will challenge your assumptions about human nature. 
In addition, the book is written clearly and concisely, making it easy to understand even for those with no prior knowledge of biology or evolution. 
Whether you're a student of science or simply someone who wants to learn more about the world around them, The Selfish Gene is a must-read.
Meditations By Marcus Aurelius
53) Daivat Dholakia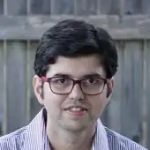 This book is for you if you struggle to comprehend that the problems that exist today are in no way unique to the modern human race.
The book was written over 1800 years ago, and the problems outlined in this book are still applicable today. Even when we think that we have come a long way as a species.
It sure is a very humbling experience to realize that we are not that special.
The Alchemist By Paulo Coelho
54) Leslie Radka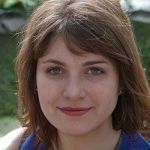 The Alchemist relates the story of Santiago, a young shepherd who discovers a treasure beyond his wildest dreams. 
Along the process, he learns to listen to his heart and, more importantly, he understands that his dreams, or personal legend, are not just his, but also a part of the Universe's Soul.
The book emphasizes the importance of the individual and the pursuit of personal goals in contributing to the Soul of the World.
It demonstrates that roadblocks to one's legend are just that: roadblocks. It forces you to consider your legend. and it delves into what it means to live the dream.
The Psychology Of Money By Morgan Housel
55) Billy Chan
The three main theses of the book are: Investment opportunities are everywhere; Buy what you know; and Hold for the long term. 
Lynch writes from his own experience, having managed, from an intern at Fidelity Investments, to grow a small mutual fund called the Magellan Fund from $18 million to $14 billion in 23 years. With an average annual return of almost 30 %, the Magellan Fund was the most successful mutual fund in the world.
The Tax Bomb In Your Retirement Accounts: How The Roth IRA Helps You Avoid It By Josh Scandlen
56) Sharon Dylan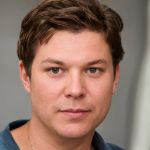 The book by Josh Scandien entitled, "The Tax Bomb In Your Retirement Accounts: How The Roth IRA Helps You Avoid It (Scandlen Sustainable Wealth Series Book 2)" is an eye-opener for me. 
The book has expanded my mind on taxes and how I can benefit from them. Taxes can be very confusing, especially when taking money out of your IRA. Hence, it is very important to correctly strategize your taxes, loans, and other taxable payments to maximize your IRA. 
Only when an individual learns to strategize taxes financially can they gain something out of it, otherwise, they will just become milking cows for paying tons of taxes. 
This book will answer your burning questions about taxes, in addition to helping you understand everything about it too. Aside from that, it will help you with your tax strategy game to win in life.
The Hitchhiker's Guide To The Galaxy By Douglas Adams
57) Jaya Aiyar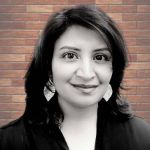 This is a must-read mind-boggling book. It opens up a whole new perspective to the reader as it guides them on how they perceive a whole new world and question its existence. 
It is a window to the author's genius and how he can lure you to a new world while reminding you of its metaphors. Even Elon Musk enjoyed reading this book. It is both a basic and complicated guide to the meaning of life.
Breaking Open The Head By Daniel Pinchbeck
58) Ben Fox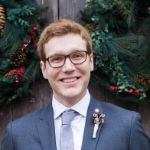 Breaking Open The Head is the story of one man taking a deep dive into psychedelic substances. He does not do this for fun but to challenge his notions of reality and ask big questions. 
He tries ancient ceremonies with Shamen in Gabon, the Amazon, and Mexico. And he compares those ceremonies to modern approaches like burning man. 
The book is amazing because you feel the transformation he goes through. I read this book twenty years ago and it still occupies my thoughts. It forces you to take a hard look at your reality and question the culture that engulfs you. 
This book led me to an ayahuasca ceremony in Peru. It was one of the most transformational experiences of my life. I've run into a lot of thinkers, entrepreneurs, and creatives who feel similar about this book. It opens some doors that we usually like to keep closed.
Other Great Books Are:
59) Lauri Kinkar
Siddhartha By Herman Hessa
This book talks about a young man's exploration of austere simplicity up to the world of extravagance, which relates to a person's morality. It is one of the books which the distinguished actor Denzel Washington recommends.
The Moon Is A Harsh Mistress By Robert A. Heinlein
This is a sci-fi book on how to best unify people with distinct and different ideologies. It is about libertarian ideals and how the characters in the books achieve their independence. Elon Musk is a huge fan of the book, naming it one of the books that changed his life.
The Fifth Season By NK Jemisin
This is a fantasy novel about an alternate Earth. It centers around corrupt government institutions, murder, discrimination, and marginalization. The issues presented in the books are very tangent to the real problems we face in our non-fiction world.