show less
show more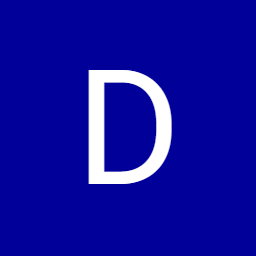 @danegraber7362
10 Reputation
Dane Graber posted an update in the group Other 8 months ago

Saudi Arabia Plans To Build The World's Biggest Structure—2 Mirrored Buildings That Are ~488 m High And Running Parallel For 120 Km Across Coastal And Desert Terrain. The Buildings, Est. At A Trillion Dollars And Part Of The Smart City Project Called Neom, Will House ~5 Mil People. And Be Connect By Walkways And Underground Trains.

Dane Graber posted an update in the group Other 1 year, 5 months ago

William Shatner, Who Played Captain James T. Kirk In The Original "Star Trek" Series More Than 50 Years Ago, Has Overthrown Wally Funk To Become The Oldest person, At 90 Years Of Age, To Venture Into Space. He Became A Real "Space Explorer" Via Jeff Bezos Blue Origin's New Shepard On Wednesday The 13th Of October 2021.


William Shatner becomes oldest person to go to space

Oliver Daemen, The Son Of Somerset Capital Partners CEO Joes Daemeno, Will Be The Youngest Person, At Age 18, To Fly to Space. He Will Join 82-Year-Old Wally Funk In The Jeff Bezos First Human Flight To Space By His Company. Oliver, A Physics Student, Replaces The Anonymous Bidder Who Could Not Fly Due To Scheduling Conflict.

Sir Richard Branson, Via His VSS Unity Spaceplane, Has Become The First In The Billionaire's Space Race, Which Includes Elon Musk And Jeff Bezos, To Reach The Edge Of Space. Sir Branson's Spaceplane Was Launched From A Mothership At An Altitude Of ~ 9.4 Miles (15km) Carrying The Crew Into Sub-Orbital Space– At Least 55 Miles (88km) Above The Earth.


In full: Sir Richard Branson launches Virgin Galactic rocket to the edge of space

Wally Funk, Age 82, Will Be The Oldest Person To Fly In Space. As The Honored Guest Of Amazon Founder, Jeff Bezos, When Him, His Brother, And A Mystery Person Take To Space In Blue Origin On The 20th Of July 2021. Wally Previously Made History As The First Female Air Safety Investigator For NTSB, And The First Woman Inspector For The US FAA.


Meet Wally Funk, the Mercury 13 aviation pioneer (finally) going to space

Dane Graber posted an update in the group Other 2 years ago

The World's Largest Painting, Spaning 7,176 Sq Ft, About The Floor-Span Of Nearly 4 Basketball Courts, Was Sold At A Dubai Auction For £45m ($62m). The Proceeds From The Painting, Titled "The Journey of Humanity," Will Go To Children's Charity. British Artist Sacha Jafri Created The Painting In 2020, In Dubai, During The COVID-19 Lockdown.

…

Dane Graber posted an update in the group Hotel 2 years ago

Orbital Assembly Corp. Is Planning To Open The First Commercial Luxury Space Hotel, Called Voyager Station, By 2027. The Hotel, Which Will Accommodate 280 Guests And 112 Crew Members, Will Simulate Gravity Based On The Concept Of How Water Is Kept In A Spinning Bucket To Enable Comfortable Rooms And Stylish Bar Experiences Possible.

Dane Graber posted an update in the group Health 4 years, 5 months ago

A Late Night Snack That Could Actually Help One Lose Weight, Cool! Scientists Have Determined That Cottage Cheese Could Boosts Metabolism, Muscles And Overall Health, Even When Taken While Going To Bed. The Protein In The Cheese, Just Like In Greek Yoghurt, Is Said To Help With Building Muscle And Regulating Immune Function.

Discovery Bit This is a social network for those interested in unique and valuable information!