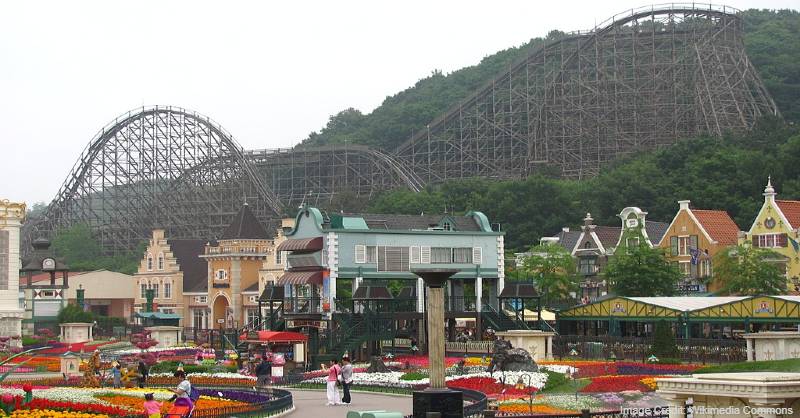 Everland Resort is the largest theme park in South Korea. The park comprises several rides, roller coasters, a zoo, a water park, four gardens, hostels, speedways, a golf course, museums, and multiple shows. 
The resort opened in April 1976, as a single theme park, but was later developed into a resort with water parks.
The park is also said to be very popular, attracting more than 6.8 million tourists every year.
The Everland theme park and vacation resort is owned and operated by Samsung Everland. 
Source:  Wikipedia
Tuesday
10:00 AM - 9:00 PM
Wednesday
10:00 AM - 9:00 PM
Thursday
10:00 AM - 9:00 PM
Friday
10:00 AM - 10:00 PM
Saturday
10:00 AM - 10:00 PM
Sunday
10:00 AM - 10:00 PM