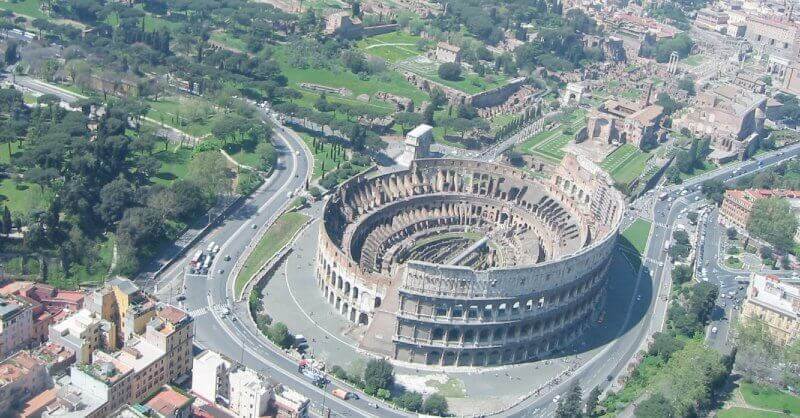 1 Piazza del Colosseo , Roma, Lazio 00184, Italy
The Colosseum, commissioned in A.D. 72 by Emperor Vespasian, is the largest amphitheatre built during the Roman Empire.
The Colosseum, upon completion and opened in A.D. 80, sat about 55,000 spectators, who would gather to watch all-day games between wild animals, slaves, and criminals. It offered gladiator fights, executions, and animal hunts.
Christians were also said to be thrown to lions at the Colosseum.