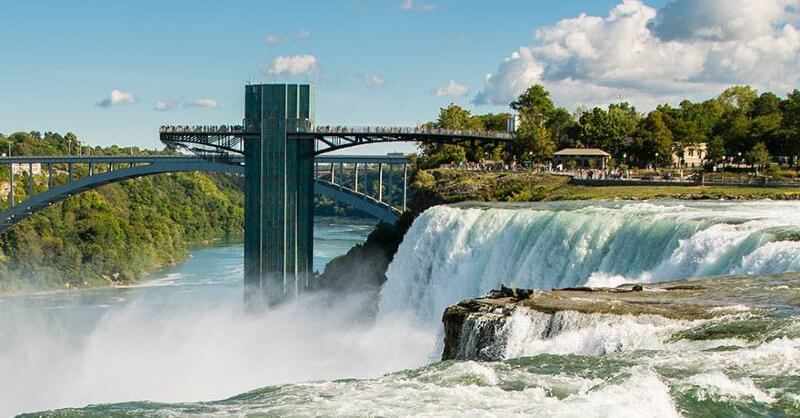 332 Prospect Street , Niagara Falls, New York 14303, United States
Niagara Falls State Park is recognized as the oldest state park in the United States. The park comprises the American Falls, the Bridal Veil Falls, and a portion of the Horseshoe Falls.
This State Park, which welcomes more than 12 million visitors yearly, is located in the City of Niagara Falls in Niagara County, New York, United States.
Niagara Falls State Park, Open 365 days a year, has awe-inspiring scenery! It also features thrilling attractions, interactive exhibits, miles of hiking trails, and delectable dining options in a family-friendly environment. It's an adventure-packed experience/vacation!
Source: Niagarafallsstatepark and Wikipedia