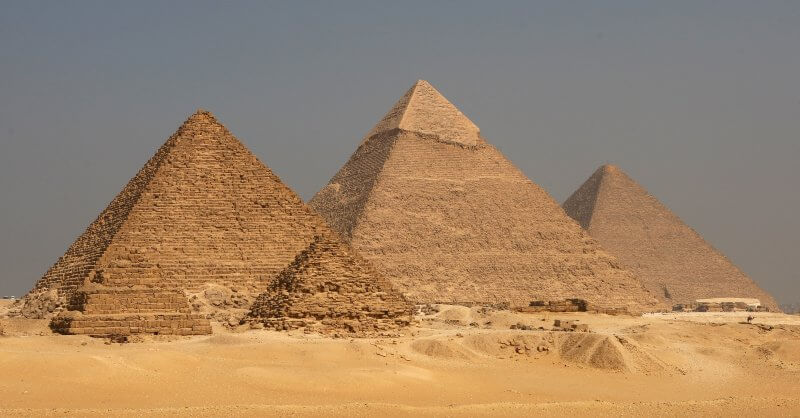 Unnamed Road , Nazlet El-Semman, Giza Governorate , Egypt
The Great Pyramid of Giza is the oldest and largest of the three pyramids in the Giza pyramid complex bordering present-day Giza in Greater Cairo, Egypt. It is the oldest of the Seven Wonders of the Ancient World, and the only one to remain largely intact.
Each massive pyramid is but one part of a larger complex, including a palace, temples, solar boat pits, and other features.
All three pyramids were built from roughly 2550 to 2490 B.C.
The pyramids were built by Pharaohs Khufu (tallest), Khafre (background), and Menkaure (front)
Source: Nationalgeographic and  Wikipedia
Wednesday
8:00 AM - 5:00 PM
Thursday
8:00 AM - 5:00 PM
Saturday
8:00 AM - 5:00 PM