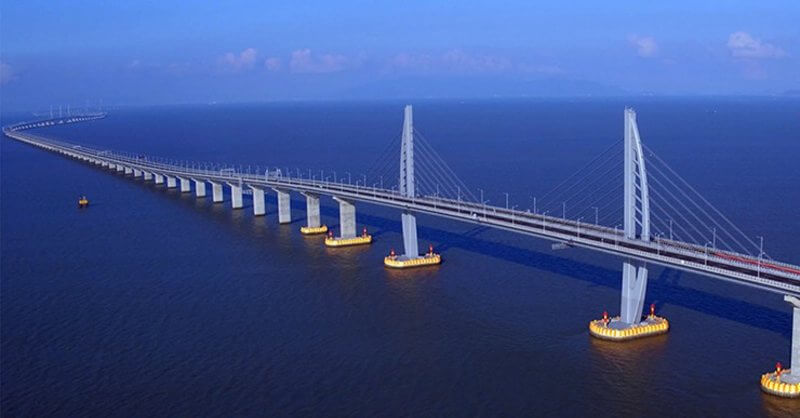 The Hong Kong–Zhuhai–Macau Bridge is the world's longest sea bridge-tunnel system, and the longest open-sea fixed link in the world, which was opened to the public after about 8 years of development.
The 55 km bridge is made up of several three cable-stayed crossings, an undersea tunnel, and four artificial islands and connecting roads in three cities.
One of the major advantages of the bridge is that it reduces the travel time between Macau/Zhuhai and Hong Kong from an hour's boat ride to a 40-minute drive by car. It will also boost economic development and tourism in Hong Kong.
Sources: Discoverybit and Wikipedia