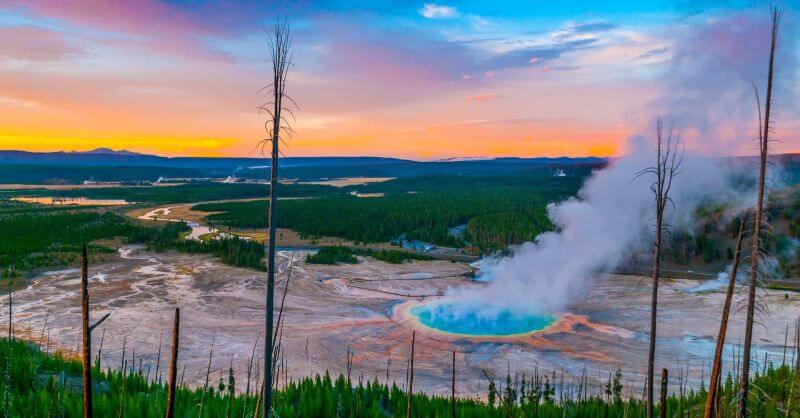 Yellowstone National Park, Wyoming 82190, United States
Yellowstone, On March 1, 1872, became the first national park to open to the public with its unique hydrothermal and geologic wonders.
Yellowstone National Park is an approximate 3,500-sq.-mile wilderness recreation area atop a volcanic hot spot. The park also extends into parts of Montana and Idaho.
Yellowstone comprises canyons, alpine rivers, lush forests, hot springs, and gushing geysers, including its most famous geyser, "Old Faithful." The park is also home to hundreds of animal species like bears, wolves, bison, elk, and antelope.
Source: Yellowstone And Nationalparks