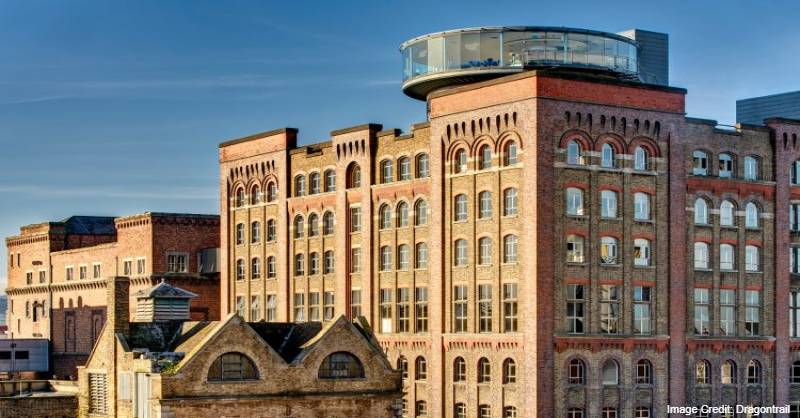 The Guinness storehouse was opened as a public tourist center in 2000, in the first multi-storey steel-framed building that was constructed in Ireland between 1902 and 1904. And since the opening of the visitor center, it has become a top tourist attraction in the city of Dublin, receiving about 1.7 million visitors per year, and about 20 million tourists since inception.
The Guinness brand comes with a rich history that dates back to the year 1759, when Arthur Guinness signed a lease for the St. James's Gate Brewery, Dublin. He leased the brewery for 9000 years at an annual rent of £45. And since then, the brand has grown into what is arguably the biggest beer brand in the world.
Visitors get to experience the history, heart, and soul of Ireland's most iconic beer. They also get to know the story of its founder, Arthur Guinness before taking in the views of Dublin from the Gravity Bar while enjoying the perfectly poured, well-chilled pint of Guinness.
Source: Guinness-storehouse and Wikipedia
Wednesday
2:00 PM - 9:00 PM
Thursday
2:00 PM - 9:00 PM
Saturday
2:00 PM - 9:00 PM