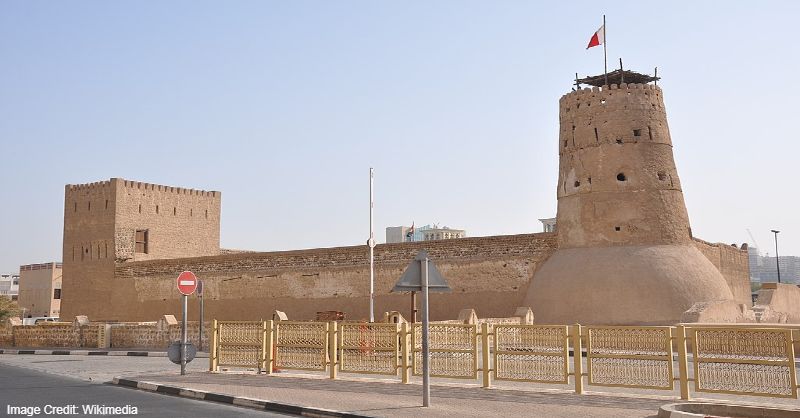 4 62a Street , Dubai, Dubai , United Arab Emirates
Dubai Museum, also called Al Fahidi Fort, is Dubai's oldest building and the most famous museum, which displays the rich, full, and integral knowledge of the old history of Dubai across different history and civilizations in a way that captures tourists' interest.
The museum was built in 1787 to serve as the premise of the monarch and the fort of defense. Later on, it was converted into an arsenal where artillery and weapons were treasured. It wasn't until 1971 when Sheikh Rashid bin Saeed Al Maktoum established it as the official museum of the Federation.
At the Museum, visitors /tourists have access to the old cultural history, including rare authentic monuments, original samples, drawings, and diagrams traceable to the history of how the early dwellers of the city lived. It equally contains objects that were made in antiquity such as pottery, weapons, and even tombs.
Visiting Dubai Museum is like visiting the link between the traditional era and the modern period to appreciate the current development and the continuation of a civilization that went through the rigor of bearing different cultural practices and people from different backgrounds. Also, the artifacts from African and Asian origins prove the existence of a trade relationship between Dubai and different parts of the world.
The number of visitors/tourists to the Dubai Museum has been multiplying since 2007. For instance; it welcomed a total number of 611,840 visitors while the following year recorded 80,000 visitors just in one month. For now, Dubai Museum covering a total area of 4,000 square meters welcomes more than 1 million visitors annually on average.
As lovers of history who are awed by the awesome level of progress being recorded in Dubai daily, visiting this one of the best tourist attractions in the world will better inform you about the history and civilization of the Emirates.
The admission fee into the museum is very affordable. AED 3 for adults and AED 1 for children (under the age of 6)
Wednesday
8:30 AM - 8:30 PM
Thursday
8:30 AM - 8:30 PM
Saturday
8:30 AM - 8:30 PM