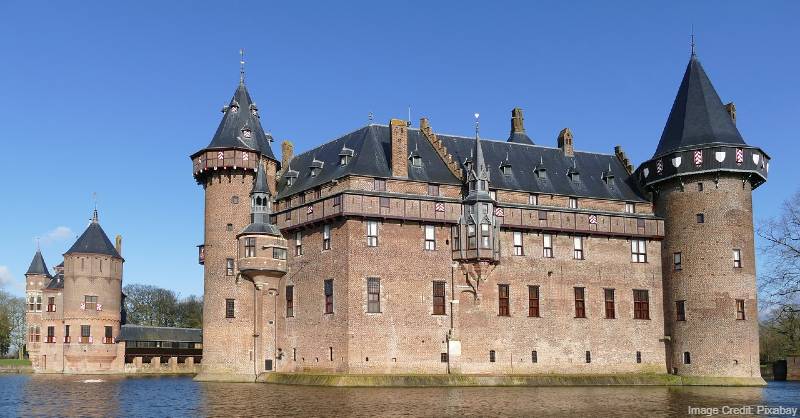 1 Kasteellaan , Utrecht, Utrecht 3455 RR, Netherlands
De Haar is the largest castle in the Netherlands, once the private residence of the Van Zuylen family, whose descendants still stay here yearly. In the last century, the castle also frequently hosted members of the international jet-set with their lavish lifestyle; from Coco Chanel to Roger Moore, they too left their mark on the sumptuous rooms of the most opulent spot in Utrecht.
De Haar Castle ranks among the top twenty most visited Dutch museums. It is a historic monument alive with year-round activities such as guided tours (for adults and children), exhibitions, theatre, and events.
It fell into disrepair in the 18th and 19th centuries. Architect Pierre Cuypers (famous for his designs of the Rijksmuseum and the Central Station in Amsterdam) restored and rebuilt De Haar for baron Etienne van Zuylen van Nijevelt van de Haar. The rebuilding took place between 1892 to 1912 and was a project unique of its kind in all of Europe.
Few castles in The Netherlands can equal De Haar for its ideal image of a medieval fortress with towers and ramparts, moats, gates, and drawbridges. Like a real fairy-tale castle, it rises majestically from parkland with impressive trees, old gardens, and ponds. The castle is situated in the center of The Netherlands, near Utrecht, and is easy to reach by car. There is ample parking space.
The park and gardens surrounding De Haar Castle – covering over 135 acres of land – are worth paying a visit. The Rose Garden, the Roman Garden, the ponds and canals, as well as the many bridges, romantic vistas, and impressive avenues invite visitors to go on long walks or have a picnic.
Source: Wikipedia and Kasteeldehaar
Tuesday
11:00 AM - 5:00 PM
Wednesday
11:00 AM - 5:00 PM
Thursday
11:00 AM - 5:00 PM
Saturday
11:00 AM - 5:00 PM