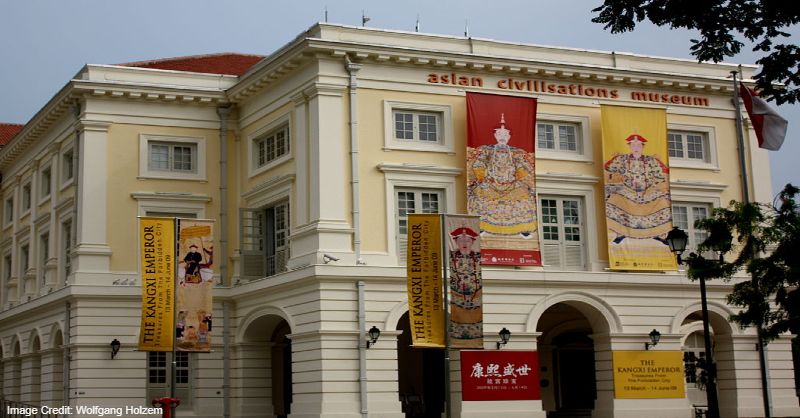 1 Empress Place , Singapore, 179555, Singapore
The Asian Civilizations Museum is one of the very first art museums in the region that is focused on diverse pan-Asian cultures and civilizations. The museum focuses on the material history of China, Southeast Asia, South Asia, and West Asia, from which most of the ethnic groups of Singapore can trace their origins. 
The museum was founded in 1997, at which time it centered strictly on Chinese civilization, and later expanded in 2003 to feature other regions of Asia. 
The Museum, which attracts over 179,000 visitors annually, is a cultural melting pot when it comes to the rich history of the Asian continent. 
Visitors / Tourists can take in the sights of many artifacts from different dynasties such as preserved ceramics from the Tang Dynasty (which includes items made of actual gold and silver), or the well-preserved bronze age masks from the Sichuan province of China. 
Visitors / Tourists can also choose to relax at the  Museum's Cafe or the 'Empress' (The Museum's restaurant). The Museum also has a gift shop where visitors can purchase souvenirs.
Source: Nhb.gov and Visitsingapore
Tuesday
10:00 AM - 7:00 PM
Wednesday
10:00 AM - 7:00 PM
Thursday
10:00 AM - 7:00 PM
Saturday
10:00 AM - 7:00 PM