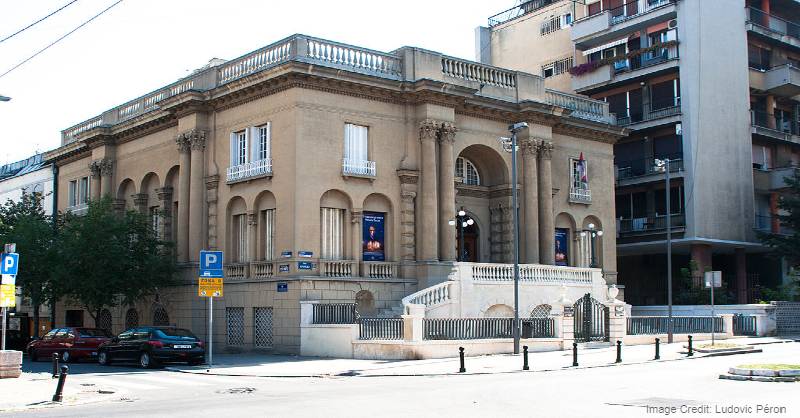 51 Krunska , Beograd, Serbia
The Nikola Tesla museum is a science museum in Belgrade, Serbia which is dedicated to honoring the works and life of inventor Nikola Tesla (1856-1943), the physicist, who is said to have "made dozens of breakthroughs in the production, transmission, and application of electric power. He invented the first alternating current (AC) motor and developed AC generation and transmission technology."
The Museum holds more than 160,000 original documents, over 2,000 books and journals, over 1,200 historical technical exhibits, over 1,500 photographs and photo plates of original, technical objects, instruments, and apparatus, and over 1,000 plans and drawings.
It is also Tesla's final resting place, as his ashes are held in a golden sphere in the museum.
As for exhibitions in the museum, Its first part is primarily a memorial, while the second part is an interactive one, with 3D computer-generated models of Tesla's inventions. From time to time, the museum organizes thematic exhibitions of documents, photographs, and other material in order to display some periods from Tesla's inventive life.
The museum attracts around 120,000 visitors annually.
Source: Nikolateslamuseum and Wikipedia
Tuesday
12:00 PM - 5:00 PM
Wednesday
12:00 PM - 5:00 PM
Thursday
12:00 PM - 5:00 PM
Saturday
12:00 PM - 5:00 PM