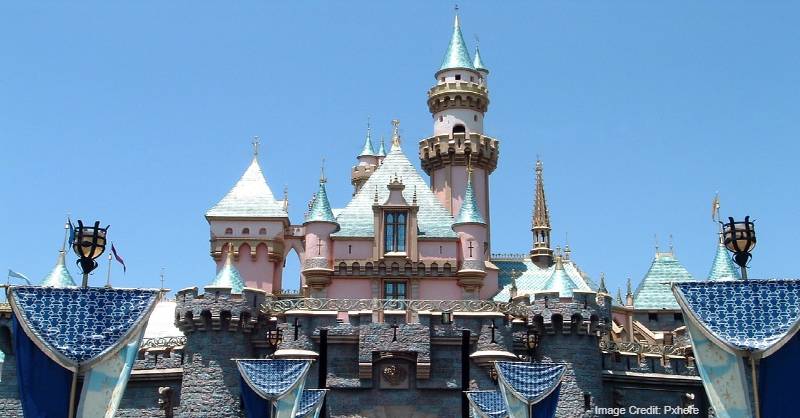 209 Main Street U.S.A. , Anaheim, California 92802, United States
Disneyland Park, originally called Disneyland, is the first of two theme parks built at the Disneyland Resort in Anaheim, California, which opened on July 17th, 1955. 
It is the only theme park designed and built to completion under the direct supervision of Walt Disney. 
It was originally the only attraction on the property, but its official name was changed to Disneyland Park to distinguish it from the expanding complex in the 1990s. 
Disneyland Park, the first Disney theme park, gives visitors the opportunity to experience all the splendor of a theme park dedicated to all their favorite on-screen Disney characters.
The themed areas, originally opened in Disneyland, were 
a) Main Street, U.S.A., evoking a Midwestern American town at the turn of the 20th century and modeled on Disney's hometown of Marceline, Missouri
b) Fantasyland, based partly on stories from Disney animated features
c) Adventureland, a jungle-themed area
d) Frontierland, featuring the Mark Twain Riverboat
e) Tomorrowland, an optimistic vision of the future. 
Subsequent additions were:
f) New Orleans Square, based on the southern U.S. city of New Orleans
g) Critter Country, featuring the Country Bear Jamboree and the Splash Mountain ride 
h) Mickey's Toontown, a colorful world modeled on cartoon animation. 
The Anaheim property also comprises a sister park, Disney's California Adventure, which opened in 2001; a separate shopping, dining, and entertainment area called Downtown Disney District; and three hotels.
It attracts around 14 million visitors annually.
Source: Disneyland and Wikipedia
Tuesday
10:00 AM - 8:00 PM
Wednesday
10:00 AM - 8:00 PM
Thursday
10:00 AM - 8:00 PM
Saturday
10:00 AM - 8:00 PM