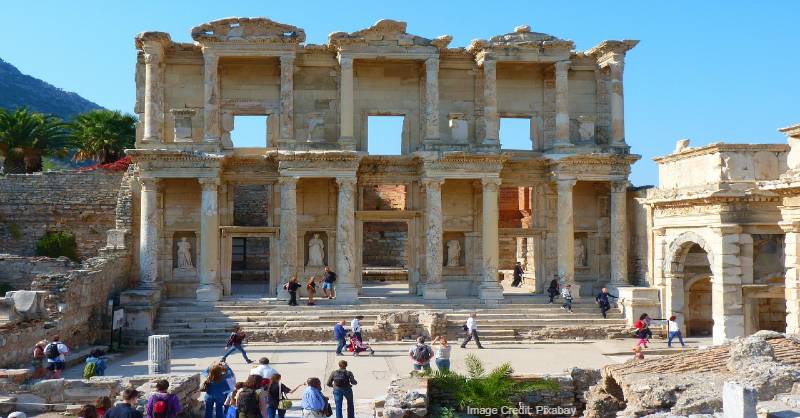 No:15 Meryem Ana Yolu , Selçuk, İzmir 35920, Turkey
The Library of Celsus is one of the most beautiful and impressive buildings in the Roman Empire. It was also the third largest library in the ancient world.
The Library was built in ancient Ephesus, once an important harbour city in the Greek world and then the Roman Empire. Ephesus was also the capital of Rome's Asian province (after 129 BCE)
The Library, which houses over 12,000 scrolls, was built by Tiberius Julius Acquila in memory of his father Tiberius Julius Celsus Polemaeanus, the governor of the Asian province from c. 105 to 114 CE.
The Library of Celsus is said to be a testament to Ephesus (Ephesos) city's stature, during the Roman period, as a great religious, cultural, and commercial hub.
This ancient Library is a popular tourist attraction that receives an average of 1.5 million tourists every year. The beautiful ruin restoration makes it among the top excursions for cruise ship visitors to the ancient port of Ephesus.
Source:  Ancient.eu  and  Wikipedia
Wednesday
8:00 AM - 5:00 PM
Thursday
9:00 AM - 5:00 PM
Saturday
9:00 AM - 5:00 PM