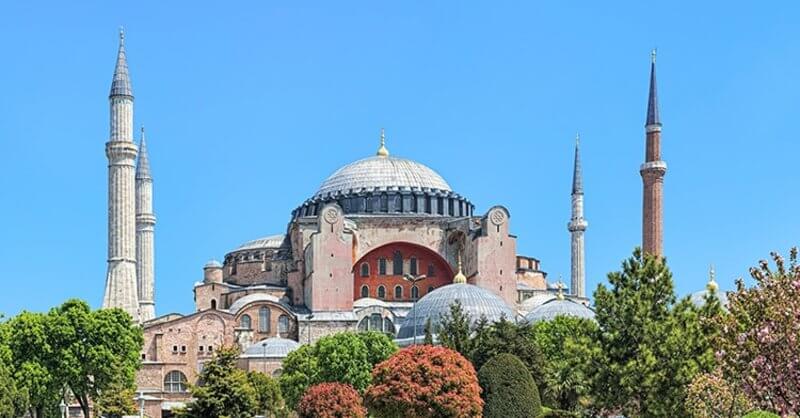 1 Ayasofya Meydanı , Fatih, İstanbul 34122, Turkey
Hagia Sophia, listed as one of the seven wonders of the world, was formerly the largest Christian church of the eastern Roman Empire (the Byzantine Empire) and the Eastern Orthodox Church. The building is the world's oldest and fastest-completed cathedral.
The Architectural marvel, which was built in 537, was later converted to a mosque in 1453 after the fall of Constantinople to the Ottoman Empire. 
The then church, considered the epitome of Byzantine architecture, was built by the Eastern Roman emperor Justinian I as the Christian cathedral of Constantinople for the state church of the Roman Empire between 532 and 537.
Source: Wikipedia
Wednesday
9:00 AM - 5:00 PM
Thursday
9:00 AM - 5:00 PM
Saturday
9:00 AM - 5:00 PM