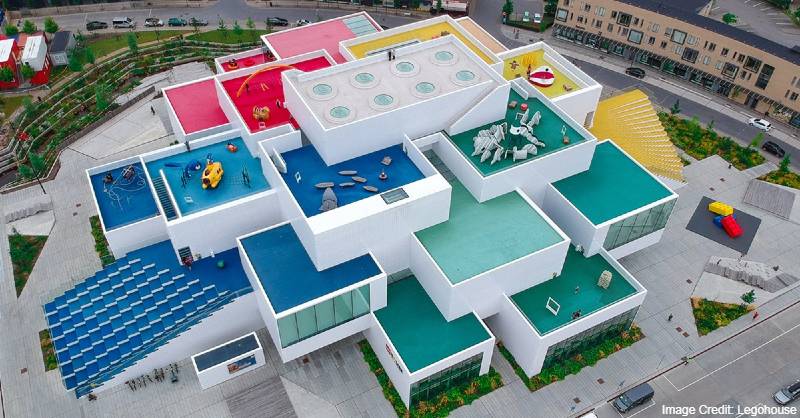 Lego House is an experience centre. It is also known as "Home of the Brick" with reference to Billund, where Lego originates. Located near Legoland and the headquarters of The Lego Group, it is a 12,000-square metre building filled with 25 million Lego bricks. Lego House Is said to receive about 250,000 guests annually.
Lego House is notable for its innovative design and unique architecture, which embodies the Lego brand. The building incorporates 21 staggered blocks that resemble Lego bricks, with nine roof terraces containing children's play areas. The house was designed by the Bjarke Ingels Group and was officially opened on 28 September 2017.
Lego House was designed to represent the playful and educational character that lies at the heart of the Lego brand, by providing a visitor experience that inspires creativity, imagination, and learning through play.
Visitors can experience a wide variety of activities during their visit, including physically and digitally building with Lego bricks, programming robots, and animating models. The centre's visitor experience includes four experience zones, two exhibitions, and the Lego Museum, which showcases the history of the Lego brand and company.