What Are Practical Legal Ways For A College Student To Get Rich Soonest?

Start An Affiliate Marketing
1) Daniel Casciato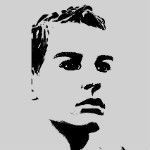 Affiliate marketing is a popular way to generate revenue. If you are a college student who wants to be rich, then affiliate marketing might be the answer. 
  Use The Freebies/ Promos In Our Store
Affiliate marketing is a type of performance-based marketing where affiliates earn commissions for selling other companies products or services. You get paid every time someone buys their product through your link.
There are two types of affiliate programs: pay per click (PPC) and cost per action (CPA). PPC is where you get paid when someone clicks on your ad. CPA means you get paid whenever someone takes a desired action after clicking on your ad.
First, you need to create a website focused on a specific topic like CBD oil, yoga, pet food, weight loss, etc. Develop 20-25 informational articles about these topics and then add 10-15 articles containing affiliate links.
You won't get rich overnight. But some affiliate marketers are making six figures after a year.
Teach A Course
2) Clayton Hasbrook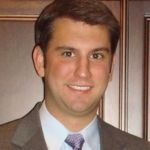 One legal way for college students to make money is by tutoring. It can be any topic that an individual has expertise in.
The topics can range from History to Advanced Calculus. The pandemic has broadened the industry of tutoring as it now includes both online and offline classes. This means that a student would no longer have to commute for tutoring and can simply send an invite link to students. 
A student would not have to spend hefty amounts of money marketing their skill set as word of mouth would primarily be driving in students. 
The per-hour cost of tutoring varies. For example, if you are teaching a technical course such as 3D modeling, then the per hour rate would be high when compared to simply teaching English. For the former, you may get $100 per hour whereas for the latter it will be $15 per hour.
Start An eCommerce Store
3) Peter Lucas
A college student can start an eCommerce store. Ecommerce is one of the most popular ways for entrepreneurs to make money.
If you have a product or service to sell, you can create an online store and start generating income. College students have an advantage when starting an E-Commerce business because they typically have more time on their hands than people with full-time jobs. 
You can dropship products, which means you don't have to carry any inventory. There are many platforms you can use to create your store, such as Shopify, WooCommerce, and Magento. Once you have a solid foundation, you can start marketing your business and making sales.
Start A Blogging Website
4) Matthew Robbs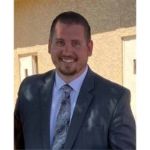 With no prior experience, a college student could start this website blogging business from their dorm room, in their spare time, and with very little startup cost. 
You can set up a website on any topic you are interested in and start publishing content. If you do it right, you can be making $5-$10k a month (from anywhere in the world) in about 2-3 years. 
I built out an online publishing business from nothing to making that amount in under two years, all from working from my home.
Blog, Write And Sell eBooks And Audiobooks
5) Samantha Odo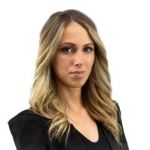 As a college student, you can earn quite a lot of money by having your blogging website. But it requires you to post consistently, especially in the beginning. 
Putting up a blog post every day for one year can lead to you earning anything between $200 and $2000 per month. Of course, the pay scale can vary based on your niche, the quality of writeups, and the technical details of your website.
You can even go a step further and start a newsletter related to your niche, or write and sell ebooks and audiobooks.
Invest In Stocks
6) Scott Hasting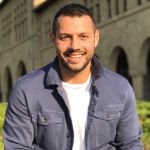 I would recommend this to college students as financial analysts:
You can invest in stocks and bonds as early as possible to reap bigger rewards. Investing in stocks and bonds only requires you to be of legal age. And hence, as a college student, you can already do this. 
But be sure to study the portfolio of the companies you are interested in investing. This will help you minimize the risk of investing in the wrong company and losing your money. If you do this correctly, you'll be able to reap the benefits more or less after a few years.
Invest In Vintage Comic Books And Collectibles
7) Joanne Levine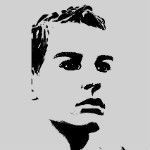 College Students can sell their childhood comic book collection! As the stock market wildly churns, vintage comic books continue their steady rise in value.
Once considered child's play, vintage comic books, and related collectibles have become one of the most dependable investments around. In contrast to Wall Street's gut-churning volatility, comic values are reliably increasing—just as they've done for over a decade.
Comic book values started rising during the 2008 recession," notes Vincent Zurzolo, one of the world's leading authorities on comic investments. And they've kept climbing ever since.
 Now, other nostalgic forms of amusement—pulps, trading cards, toys, video games—are increasing in value, too.   
The stock market volatility and dismal interest rates, according to Zurzolo, are driving investors to seek new markets. And coupled with the fact that comics are fun, further increases their appeal.  
Innovate And Patent Your Idea
8) Craig Miller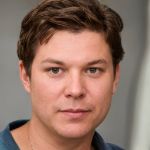 Invent or innovate something, then apply for a patent and earn royalties from it.  One of the most undervalued ways to get rich is patenting your creations. Hence, create a product, or an app if you are a tech developer, and make sure that you have a market that can use them. 
Apply for a patent in your country and other countries, and once granted, people will need to ask your permission before they can use this. And this is where you can earn money. 
College students can demand monetary payment for these patented products as it is their right to do so. If your product is really good, big companies can even buy it from you. And so, you can easily get rich through this method.
Start A Business And Sell It
9) Will Tigerton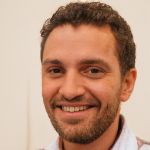 One of the easiest ways to get rich even if you are still a college student is to start a business, scale it up, then sell it. Nowadays, starting a business, especially one that offers virtual services and doesn't need a physical office, is a lot easier. 
You can even hire all your staff remotely and just do your work and communicate with each other virtually. Hence, start a business with a product or service that solves the consumers' pain points and problems. 
Improve your products and scale up your company. once the company is big enough, sell it and you'll be surprised at how much you can earn from it. The best thing about this process is that you can repeat it all over again and constantly earn money from it.
Apply Your College Skills To Build A Startup
10) Mike Renaldi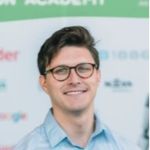 Most of the students that I knew, who started doing well financially during college, thought of how to use the skills they were developing in college to earn money while completing their degrees. 
In other words, college students should be thinking of a startup and starting a business that has the opportunity to grow after or before graduation. I have seen college students raise a lot of funds (like 50K) just for a startup idea that has a lot of potential for success. 
11) Olga Voronkova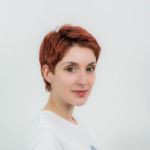 Getting rich isn't that easy. It comes at the cost of being able to think out of the box while also working hard. 
What would work the best, in my opinion, is starting a small business. Start-ups, if given the right attention, can help you generate mass revenue. 
If you work on increasing the reach rate of your start-up, you can influence a large number of people to be engaged in your start-up. 
This means that the revenue that you generate will be enormously huge. Eventually, when you get out of college, you can turn this start-up into a well flourishing business of yours.
Start A Youtube Channel
12) Maria A. McDowell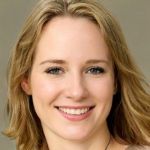 One practical way for a college student to get rich soonest is to build a YouTube channel. Finding the right niche, creating quality content, and sharing on YouTube is one of the best ways to make good money as a college student. 
Creating a YouTube channel and posting content requires little or no financial manpower. With dedication and consistency, one can build a large subscriber base which translates to more engagements and money.
Become A Freelancer
13) Sally Stevens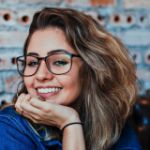 Freelancing is one of the legal and faster ways to get richer for a college student. As remote work is developing, freelancers become the need of industries. 
Many companies and businesses are converting their team into both in-person as well as remote teams. Freelancing has some services that do not require any long experience. These services include Data Entering, Digital Marketing, Online tutoring, Website designing, Graphic designing, and much more. 
All these services do not require any experience. You only need a training session for a few days and you are ready to go. Additionally, all these services pay much more in a month than a usual job.
The reason why I recommend freelancing is that it is easy to start. Anyone can start at any time of age with little knowledge. It pays more than a usual regular job. It takes less time to complete a task. Most importantly, you can be your own boss.
14) Becky Usanga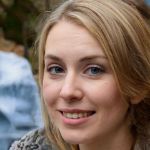 A practical legal way for college students to become rich is to start freelancing for blogs And businesses. 
Freelance writing is one of the easiest ways to start making money, especially if you're a fast writer. There are a lot of ways to get started as a freelance writer for blogs. 
Also, Beyond writing for blogs, many businesses are looking for writers to help with many different types of writing – from general how-to content to technical writing, to putting together brochures.
15) Dr. Luke Shaw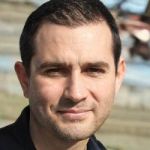 It may not make a student rich, but becoming a freelancer while taking classes can help a student make money that could range from a few thousand to over a hundred thousand each year. 
If a student is good at programming, writing, has creativity, or even is a subject matter expert, they may find clients who will pay them for their work. 
A student will need to create a profile for their work to show their skills and reach out to people. In the first year, the student may not be rich; however, the second and third years could result in significant growth that a student could easily make 5 figures per year.
However, students with scholarships should ask if they are allowed to do this. Many scholarships have contracts that say a student must only focus on their education and not be allowed outside work. 
While breaking a contract may not be illegal, this could result in a withdrawal of the scholarship that is already thousands if not even a hundred thousand each year in value.
Become An Influencer
16) Cody Crawford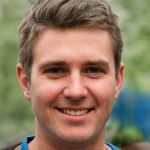 With more and more people relying on the internet for information, there's a lot of money to be made by becoming an influencer. 
As a college student, you likely have a large social media following already. If you can use that to your advantage, you can make money by partnering with brands and promoting their products or services. 
There are many social platforms to get you started, from YouTube and Instagram to Snapchat and TikTok. With enough time on your hands, you may easily transform this into a source of income.
Sell Digital Products
17) Mitchell H. Stern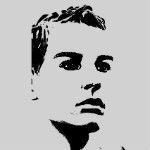 The BEST way for a college student to earn extra money is by selling digital products like stock photography, fonts, and templates. 
You can create these products from home, work at your own pace, whenever your schedule permits, and the companies that buy these products often payout on a residual basis. Plus, there's no commute!
Learn Digital Skills And Work As A Freelancer
18) Richard Lubicky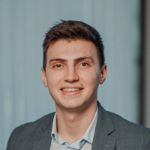 The most suitable and quickest way for a college student to get rich and gain financial freedom is by learning digital skills and starting earning as a freelancer. 
A variety of online platforms are available that offer free courses on digital skills like content marketing, graphic designing, social media marketing, digital marketing, development, etc. The duration of courses varies from 3 to 6 months. 
As soon as a student completes a course, he or she can start bidding for freelancing projects on famous platforms like Upwork, Freelancer, PeoplePerHour, and Fiverr. These platforms have buyers across the globe willing to pay higher for quality services. 
Students can work with these international clients at their preferred schedules and earn anywhere between $15 to $35 an hour depending on their skills and experience. Eventually, they can get rich in a few months and can cover their expenses.
Get Into Real Estate
19) Marina Vaamonde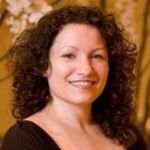 College students can engage in real estate. Real estate is the most proven method of building long-term wealth. This is because real estate is an appreciating asset; everybody needs a roof above their heads. Moreover, given that population growth continues to outpace the supply of (new) housing, there's always an upward pressure on housing prices, which benefits property owners greatly.
The best way to start is through a house hack, which is when you buy a house, live in a part of it, and rent the other part out. If you have decent credit, you can get an FHA loan which only requires a 3.5% downpayment. 
The rental revenue will pay for your mortgage, and the longer you live there, the more equity you build up. Then, pull the equity out of your house through a cash-out refinance and use the money to buy another rental property. Keep repeating this to build a big real estate portfolio over time!
Granted, my method will take years for you to become rich but the truth is that there's no such thing as a "get rich quick" scheme. Building real wealth always takes time.
Sell Domain Name And Take Surveys
20) Cindy Corpis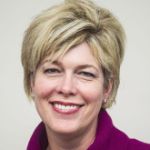 College Students can get rich by doing the following:
A) Buy and Sell Domain name
A domain is the name of a website. For roughly £2, you can register a domain name on the internet. Then you can sell your name for a high price if someone wants it! The domain name may sell for thousands of pounds. Consider buying and selling domain names a low-risk brokering strategy.
B) Sign up to take surveys
Signing up to do online surveys is a terrific way to earn money. When corporations are evaluating new goods or websites, they frequently ask customers to participate in surveys. Per a survey, you may expect to earn about £4.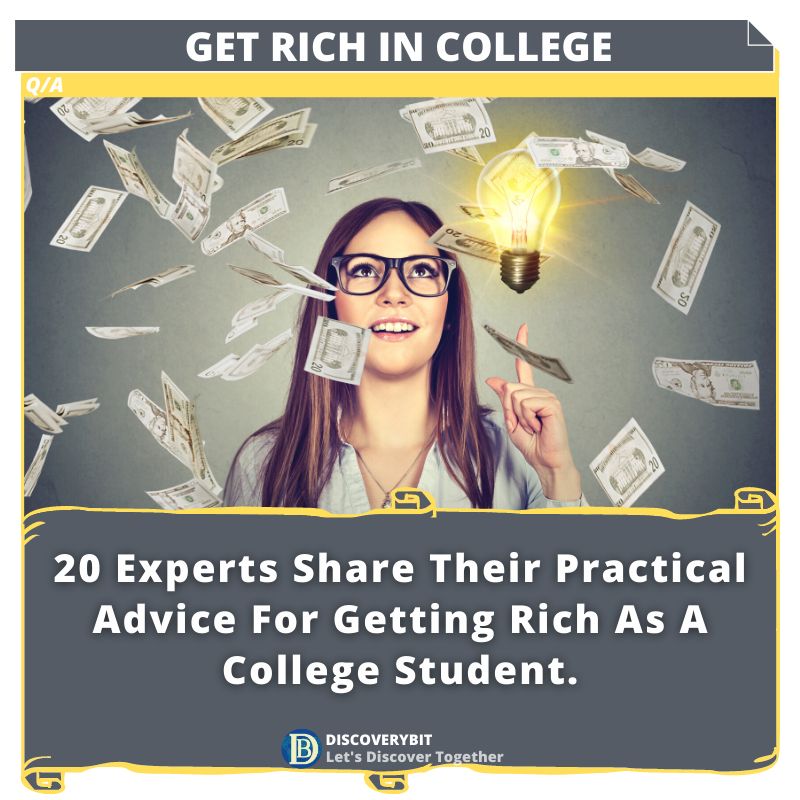 You are viewing 1 out of 1 answers, click here to view all answers.