Click On This Link To Use Our Free US College Search Tool
Scholarships And Student Grants Finder Tool For Free Use

Education is arguably one of the most critical keys to success in the 21st century. But let's face it, education, especially at the college level, is ridiculously overpriced no matter what school you choose. And to complicate issues is that the world will most likely chew you up and spit you out before you know it if you decide not to be educated.
But if you've already received that ever so important education, then great, as you now have one of the keys to forge ahead successfully in life. But be sure to protect your life, along the way, by looking up some of the best life insurance policies.
Going to college is a delicate balance that many people struggle with, as many folks wonder if they should spend thousands of dollars to get an education for a comfortable and stable future or skip college and go straight into a trade/business?
The options are endless, but going to college seem guaranteed to always take one further in life.
Even the great storyteller, Mark Twain said that "a person who won't read has no advantage over a person who can't read."
Yes, education is great, but the cost of getting it sucks! The average cost of college education for the 2017-2018 year is over $20,000. This is a steep price to pay for a college education. But If you are fortunate to receive an athletic scholarship, or some form of college scholarship that can help pay for tuition, then congratulations and be sure to pat yourself on the back.
But as for the rest of us that are not so lucky to get these types of funding, fortunately, there are millions of dollars worth of other scholarships that abound, from a Taco Bell scholarship to getting financial aid because of one's lower-class family status. The savings never end, especially when students make the effort to apply for as many of these scholarships as possible, which is highly recommended.
Here is a list of scholarships that one can apply for, many of which are found on Studentscholarships.org, and other great websites like eFor-Real.
College Scholarships
Thousands of students, in colleges, transition from being teens to adults as they begin to figure out life one step at a time, bearing in mind, as initially stated, that college seems essential to securing a solid job for the future as nearly all positions are looking for someone with a college degree.
Having said this, here are some scholarships that can get one started through college, which any student can apply for regardless of the semester. But keep in mind that one must be accepted to a college to apply for these scholarships.
A) Mensa U.S Scholarship
This scholarship is only available to students enrolled at an accredited U.S. college. The Mensa U.S. Scholarship is designed with Mensa in mind, as the oldest high intelligence order in the world. The scholarship was created to help its members and any other intelligently gifted student.
The application must be submitted with an essay that describes one's career and life goals. This will be judged at a national convention for the Mensa Foundation. The Mensa Scholarship is prestigious and highly competitive. But if you're intelligent and fortunate to get it, it can save you thousands in tuition costs.
B) The SP College Scholarship
This scholarship was created specifically to avoid the hassle that comes with most scholarships. For the most part, applying for a scholarship means dozens of essays, hundreds of forms, and an overall migraine to list these few.
The SP College program is for students enrolled at a University in the U.S. There are many awards available and are usually about $10,000 for each winner. The program has given out $650,000 in scholarships so far this year and is expected to give out more.
C) The Stephen J. Brady Stop Hunger Scholarships
Hunger and poverty, whether we like it or not, run rampant in many parts of the United States. The Stephen J. Brady scholarship is designed to help students who need help overcoming these predicaments via its many goals including getting more students to join the missions to combat hunger. And so, if you have recently volunteered at a soup kitchen, homeless shelter, or any type of work to fight hunger, you're eligible to apply for the scholarship.
The scholarship is worth $5,000 and is available to five students at a time. You not only give yourself a chance to save a lot of money by applying to this scholarship but you also help solve an overwhelming issue that needs as much assistance as possible.
In addition to the scholarship, you can also view the list of affordable colleges and universities for underprivileged students.
D) The Builders' Association Scholarship
Are you interested in a career in the construction industry, an important sector that helps cater to the needs of the ever-growing world? Then you might be interested in the Builders' Association nonprofit fund, which is on a mission to support students preparing for a career in the construction industry. With more than 30 awards, worth $3,000, to give out, this scholarship can get you started in the construction career.
But you must be enrolled in college with a major in a construction-related field to apply. Recipients will be honored at a banquet with many of the guests being major players in the construction sector.
This scholarship is designed to draw attention to the construction industry in addition to extending a helping hand to those that are interested in the sector.
E) The Badcredit.org Wealth Wise Scholarship
Badcredit.org is helping to fight the debt that people in the United States seem to be burdened with. The Wealth Wise scholarship, if you're a finance major or are studying in a related field, can save you up to $1,000.
The scholarship is awarded based on academic merit and submission of a short essay titled "How the US Credit Scoring System Can Be Improved." This scholarship is for you if you can write well and are conversant with the topic.
The scholarship is a low-competition scholarship. However, the conditions for the scholarship can be strict like, for example, you must have a 3.5 GPA, which can be a tough task if one attends a challenging school.
F) Foot Locker Scholar Athletes
The Foot Locker Scholarship, one of the most lucrative scholarships in the world, honors student-athletes who show exceptional talent both on the field and in the classroom. One, to be eligible for this scholarship, must attain a 3.0 GPA, be enrolled in a University for the 2020 year, and be part of college sports programs, extracurricular sports, or intramural sports. By the way, many studies have shown that extracurricular athletics can lead to student success.
If you're a student-athlete, this scholarship, which can go up to $20,000 in some cases, could mean an entire year of free school.
G) Asian and Pacific Islander American (APIA) Scholarship/Financial Aid Program
This scholarship/ financial aid program was created to assist the minorities of Asian and Pacific Islanders. The APIA program is offered to students currently enrolled in the U.S. accredited college or university as a degree-seeking undergraduate student.
This program is worth $20,000 and is awarded to more than 500 students. If you are Asian or Pacific Islander living in the USA, at or below the poverty line, you are eligible to apply for the scholarship. But you also must have an unweighted GPA of 2.7 or above to be eligible.
Poverty among minorities is a huge issue in the United States. This scholarship is in honor of those who are underprivileged but still deserve an education just like those who can afford it.
H) Kelly Law Autism Scholarship
Autism affects thousands of people in the world. While some folks diagnosed with the disorder are unable to speak, some of them are the smartest people in history.
Autism is characterized by a lack of social skills, repetitive behavior, and troubles with communications. Autism is said to affect 1 in 59 people in the U.S. today.
With that being said, regardless of the autistic condition, many affected people also dream of receiving an education and finding a career. The Kelly Law Autism Scholarship is awarded to students attending college with diagnosed Autism. The application entails that one submits a 1,000-word essay. And if chosen, one will receive a renewable scholarship worth $1,000. Those with autism still deserve a chance at an education, and this scholarship ensures that opportunity.
I) Design Thinking Scholarship
American Graphics Institute offers multiple scholarships to encourage the use of design and creative thinking. The Design Thinking scholarship is awarded to any student enrolled at an accredited university who submits an essay between 500 and 1500 words describing how one anticipates design thinking or how digital design tools will impact you and your career choice. The scholarship is an award of $1,000.
J) Washington Crossing Foundation (WCF) Scholarship
Do you have a yearning to be a politician? The WCF Scholarship is for you. This scholarship, in honor of George Washington's infamous crossing of the Delaware River, is awarded to college students who show an interest in government. The scholarship awards $5,000 towards education.
There are no GPA requirements, but you must complete an essay and submit a letter of recommendation with your application.
High School Scholarships
This is the time to work hard and smart so that you can help your parents save money. It starts with a solid SAT or ACT score, and once you have done that, it's as simple as applying to as many scholarships as you possibly can.
Don't worry, applying for scholarships isn't hard. Here are the best scholarships to apply for before it's too late as high school seniors.
A) The College Board Opportunity Scholarship
This is the most lucrative scholarship available based on personal opinion. The scholarship enables one to earn more money based on the amount of work that one put in. The program is currently open to all classes of 2020 and 2021 students in the United States, Puerto Rico, and US territories, regardless of citizenship status.
The scholarship works in six levels. It begins with exploring colleges and ends with applying to colleges. In between, you can earn money based on SAT practices with a certain company, and filling out your FAFSA forms.
The whole process can earn one up to $40,000! The more effort you put in, the more scholarship you get in return. This scholarship is highly regarded, so it is also highly competitive. Put your best foot forward and give it a shot.
B) ExploraVision Awards
This scholarship is worth up to $10,000 for any graduating high school student. The ExploraVision award is a highly-regarded science competition especially for those students that love anything science or technology.
ExploraVision sets up a competition for hundreds of students who are tasked with creating new technology through collaborative brainstorming and the research of current science and technology.
The competition is meant to push real-world research and development. By doing this, ExploraVision enables students to be more innovative and pushes high schoolers to pursue a career in science and technology.
C) Elks National Foundation (ENF) Legacy Awards
The Elks Lodge downtown has been in existence for fifty-plus years. The Elks National Foundation awards tuition to any grandfathered elk students. This means that if one is a grandchild or great-grandchild of an Elk Order member, you are eligible for the scholarship. The ENF Scholarship recipient is awarded up to $4,000 in scholarship.
D) National Merit Scholarship Program
The National Merit, unlike most scholarships, is awarded to scholars with the highest test scores. For example, those in high school with the highest  Practice SAT (PSAT) or the National Merit Scholarship Qualifying Test (NMSQT) test scores in the nation.
The recipient of the National Merit Scholarship will also have his or her choice of colleges from MIT to the University of Florida. Any school in the nation will want a National Merit Scholar. So take the test and see how intelligent you truly are.
E) The BMW Engineering Scholarship
BMW, one of the most decorated automotive companies in the world, has created an engineering scholarship worth up to $6,000 a year.
This scholarship is awarded to graduating high school students pursuing a degree in engineering with a 3.75 GPA who scored in the 90th percentile of the SAT in math. It is a tough task, but if you're qualified, it's one of the best scholarships that you can find.
F) Future Contractors of California Scholarship
If you're a high school senior planning on pursuing a career in contracting in California, whether you're attending a university or a trade school, this scholarship will award you a $750, in cash, for anything you wish to do as a contractor in the great state of California. But you must submit your application with an essay on a topic that changes monthly.
G) Rubincam Youth Award
The Rubincam Youth program gives the winner a scholarship of $500. The Rubincam Youth Award was established in 1986 to honor Milton Rubincam for his many years of service to the National Genealogical Society and the field of genealogy.
The awards are meant to encourage and recognize high school students as the next generation of family historians.
Five-hundred dollars may not seem much, but that can help pay for books for an entire year in college. Every dollar counts when it comes to paying for the costly college tuition fee.
H) SBO Scholarship Essay Contest
This scholarship is created for the music lovers amongst us. The SBO essay contest awards $1000 to ten students whose essays are selected.
The SBO scholarship hopes to promote the importance of music as part of the human experience. And the scholarship is awarded to the 10 winners of the essay topic: "How Does Your Musical Instrument Match Your Personality?"
I) Imagine America Scholarship
The Imagine America Scholarship is designed to help those high school students who plan on career college education. A Career College is an accredited college in which all of its education is meant to prepare you for a certain career. These careers include anything from a reverend to a carpenter.
The Imagine America Scholarship awards hundreds of students with $1,000 towards tuition costs. The foundation is well-known for working with more than 20,000 high schools across the nation.
J) Profile in Courage Essay Contest
Essay contests are a fun way to earn oneself money for college especially if you are a great writer. For this scholarship, essays must describe an act of political courage by a U.S. elected official who served during or after 1917. And the essay must comprise at least 700 words.
If you're a good writer but an average student, the essay contest route could be your best bet for earning extra money. The scholarship does not factor in other requirements like one's GPA but instead, it only looks at your written essay.
Scholarships for Any High School Or University Student
Regardless of whether you're an average student from a wealthy family or a National Merit Scholar from a poverty-stricken community, there are plenty of scholarships to help you save a couple of bucks. If you're in high school or a senior at a university, these scholarships are available to anyone.
Many of the following scholarships change daily, weekly, or monthly. The best thing to do is to check on great scholarship websites as previously stated, and keep applying to as many scholarships as possible.
A) Sallie Mae Scholarship
This is a scholarship designed for any student whether you're an incoming freshman or a fifth-year senior looking to save some extra money.
Sallie Mae Bank has long played a huge role in helping students afford college. The company offers financial aids that range from student credit cards, with low rates, to easy to apply for scholarships.
The scholarship is worth about $5,000 and is probably the easiest scholarship available. There is no minimum GPA requirement, there is no essay to write, and you do not need recommendations from professionals.
But these advantages may make the scholarship competitive as there will be many other students applying for it.
B) Lift Parts Express Scholarship
This scholarship is one of the easiest scholarships to be to apply for. The scholarship is worth $500 a year and is awarded to any student.
There are no requirements other than graduating from high school with plans to attend college. If you're looking for all the help you can get and you are an average student, then this express scholarship is as easy as it can be.
C) FormSwift Scholarship
FormSwift is a company known for helping up and coming entrepreneurs. Their scholarship program awards $1,000 a year to a successful student who is aspiring to become an entrepreneur.
Scholarship Program is for driven, up and coming entrepreneurs who are ready to commit to building a better world through their business ideas.
D) Thiel Fellowship
This fellowship, relative to the previously mentioned scholarships and financial aid, is the most challenging financial aid option for any student to get and for obvious reasons.
The Thiel Fellowship is for high school students who wish to skip the hassle of college and want to build something new. They are awarded $100,000 and support from other Thiel Fellows. This fellowship is career guaranteed and could set you up pretty well in a venture that you wish to pursue.
E) NACE Foundation Scholarships
NACE was created to promote the influx of students interested in corrosion engineering as a career. The application is open from September to January each year and offers up to $10,000 in scholarship opportunities.
The scholarship is reserved for students who excel academically and are looking to get into the corrosion industry for their future careers. If you plan on studying in this field, this scholarship is one of the best opportunities to save you a lot of money.
F) GE Reagan Foundation Scholarship
This scholarship is in remembrance of Ronald Reagan, the 40th President of the USA. The GE Reagan scholarship is awarded to students who "demonstrate exemplary leadership, drive, integrity, and citizenship with financial assistance to pursue higher education."
The scholarship, given to many different recipients, is an initial award of $10,000, which can be renewed for each following year up to three years. This is a highly competitive scholarship but could save one $40,000 in tuition costs.
But you will need to overcome a couple of hurdles like a 3.0 GPA, multiple letters of recommendation, and an interview as a finalist for the scholarship. It is a prestigious scholarship that, if won, can change your life forever.
G) Vegetarian Resource Group (VRG) Scholarship
The VRG, thanks to anonymous donations, is giving out $10,000 scholarships to students who have promoted vegetarianism in their schools.
The scholarship is available for high school graduates and college students who are looking to save money. VRG says, "Applicants will be judged based on having shown compassion, courage, and a strong commitment to promoting a peaceful world through a vegetarian diet/lifestyle." Your story and the impact you had on your community could get you the scholarship.
H) RealtyHop Scholarship
RealtyHop is an online platform that makes it easier to find any available real estate. The company has had enormous success and is now giving back to the community with a scholarship opportunity.
The RealtyHop Scholarship is worth up to $2,000 a year and is eligible for high school seniors and students in undergraduate programs. The scholarship is determined based on, you guessed it, an essay.
The essay prompt is, "How have your family, friends, and life at home influenced your decision on your future career?" Give the essay a try and you could win yourself some money.
Conclusion
Whatever route you choose, apply for scholarships to help yourself out with college tuition. Even if you are opportuned to have your parents pay for college, give them a hand, and do your best to apply for as many scholarships as possible. Student debt is no joke and it will add up quicker than you can imagine.
Scholarships, via education, are the building blocks to becoming the person you dream to be. Education is the foundation of the rest of your life and will help you find success in every corner, regardless of what you end up choosing to do in life. success, in academics and the real world, will lead to overall happy life.
Recall the quote from Mark Twain, and use your education to your advantage. Read, study, and have fun as college is meant to be an exciting time for everyone. And it never hurt to save some cash along the way.
Keep reading to see other recommended scholarships, from these 2 contributors, that students can also apply for.
1) Adam Shlomi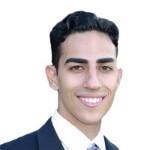 Here are a couple of scholarships for high school students entering college:
A) Florida Bright Futures Scholarship
Eligible for all Florida students. Students with 1170 on the SAT will receive $19,000 over 4 years and students with 1290 will receive $25,000 over 4 years. This scholarship is funded by the state of Florida, and they give thousands of scholarships out a year, so it is not very competitive.
B) The Shofur National Scholarship
Covers one student's full tuition at any accredited college or university (including public, private, and technical institutions) for four years. The scholarship is awarded annually (once per academic year).
C) Hach & Rose
Graduating high school seniors whose lives have been touched by someone injured by someone else's negligence may qualify for the Hach & Rose scholarship. Sponsored by the eponymous law firm, this $10,000 award can help you cover your college expenses.
D) Angel Wings Thai Scholarship
Awarded to exemplary Thai-American students, this $5,000-$10,000 scholarship helps recipients fund their higher education.
E) Sponsored by Burger King
This scholarship is awarded to the tune of between $1,000-$50,000 to graduating high school seniors who are Burger King employees or the spouse/domestic partner or child of an employee.
F) The Milton Fisher Scholarship for Innovation and Creativity
is administered by the Community Foundation for Greater New Haven in Connecticut. This scholarship stands out from other college scholarships because of its unique objective: it doesn't recognize academic achievement but instead rewards outstanding innovation and creative thought. Winners are typically creative problem-solvers.
2) Madeline Familia

While you get a lot of education in High School, you don't get a lot of education on how to get money for college. Even one quarter of high school seniors and their parents do not apply for federal aid because they fear they may not qualify or they fear that the application process is just too time-consuming and burdensome.
Regrettably, some of their fears are justified as the complexity of government eligibility requirements and application procedures to find FREE funding creates bureaucratic barriers that most parents and students, particularly first-generation students, cannot overcome on their own.
And while there are thousands of types of government grants and
scholarships, for decades, students and their parents have struggled to find ALL of the ones for which they qualify, leaving them wondering if their college dreams will ever become an affordable reality.
Mos cuts through the bureaucratic red tape with the only unified application for all $135 billion in government financial aid. For the first time, students can apply for every dollar they're eligible for, all at once, making Mos the most comprehensive one-stop-shop for money for financial aid.
So instead of managing tons of applications, deadlines, signatures, and accounts, Mos students just fill out one smart application on their laptops or phones. Mos then finds all the federal and state-based aid programs students qualify for and automatically prepares and submits their applications. No need to spend countless hours searching through hundreds of grants on government agency websites–Mos does it for them. *The Mos application takes just 20 minutes to fill out but gets students an average of $15,000 in financial aid*
Tags:
Angel Wings Thai Scholarship
Apply for scholarship and grant
College Scholarships
college students
Design Thinking Scholarship
Elks National Foundation (ENF) Legacy Awards
ExploraVision Awards
financial aid office student life
Financial Aids
Florida Bright Futures Scholarship
Foot Locker Scholar Athletes
FormSwift Scholarship
free scholarships
Future Contractors of California Scholarship
GE Reagan Foundation Scholarship
Hach & Rose
High School Scholarships
Imagine America Scholarship
Kelly Law Autism Scholarship
Lift Parts Express Scholarship
Mensa U.S Scholarship
NACE Foundation Scholarships
National Merit Scholarship Program
Profile in Courage Essay Contest
RealtyHop Scholarship
Rubincam Youth Award
Sallie Mae Scholarship
SBO Scholarship Essay Contest
Scholarships
Scholarships for Any High School Or University Student
scholarships for college students
scholarships for high school seniors
Sponsored by Burger King
student aid
student resources List of great scholarships and financial aids
Students
The average cost of college education
The Badcredit.org Wealth Wise Scholarship
The BMW Engineering Scholarship
The Builders' Association Scholarship
The College Board Opportunity Scholarship
The Milton Fisher Scholarship for Innovation and Creativity
The Shofur National Scholarship
The SP College Scholarship
The Stephen J. Brady Stop Hunger Scholarships
Thiel Fellowship
Vegetarian Resource Group (VRG) Scholarship
Washington Crossing Foundation (WCF) Scholarship