show less
show more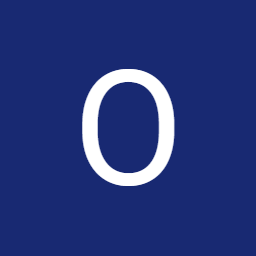 @opheliachew55
2 Reputation
Chia-jung Tsay posted an update in the group Other 5 hours, 26 minutes ago

Nepal Saw Its First Same-Sex Marriage Between Maya Gurung, 35, And Surendra Pandey, 27, In The Lumjung District On Nov. 29, 2023. Following Nepal's Supreme Court Order Allowing The Registration Of Such Marriage 5 Months Prior, This Marks A Significant Stride, With Taiwan Being The Sole Other Asian Region To Legalize Same-Sex Marriage.

Kandice Tirado posted an update in the group Discovery 1 week ago

Geophysical Findings Reveal Deniliquin, A 520km-Wide Impact Structure Submerged Beneath NSW, Australia, Surpassing The Largest Known Impact Crater (IC), South Africa's Vredefort Crater. Sediment Analysis Suggests An Impact 440-500 Myrs Ago. Rock Sample Recovery Is Crucial To Confirm Its Meteoritic Origin. Most IC Are Less Than 200 Myrs Old.

…

Ken Yun posted an update in the group Discovery 1 week, 2 days ago

Researchers Observed Aurora-Like Radio Waves For The First Time On The Sun, Lingering 25,000 Miles Above A Sunspot For A Week, Resembling The Northern Lights. While Solar Auroras Have Been Seen On Distant Stars, This Discovery Offers New Methods Of Studying The Sun's Solar Activities With The Potential Of Finding Past Solar Auroras.

Jennifer Roberts posted an update in the group Health 2 weeks ago

Surgeons At NYU, In May 2023, Performed The World's First Full Eye Transplant On Aaron James, 46, Post-Face Transplant Due To A High-Voltage Accident. Early Signs Show Success, But Vision's Return Remains Unsure. The 21Hr Surgery, A Leap In Optic Nerve Healing, Offers Hope For Treating Blindness, Fueling Prospects For Breakthroughs.

Hansen Jacobson posted an update in the group Health 3 weeks, 6 days ago

Researchers Have Produced The Largest Human Brain Cell Map, Encompassing Over 3,000 Cell Types, Through Single-Cell RNA Sequencing Of 3 Million Brain Cells. This Groundbreaking Map Reveals Regional Variations And Gene Regulation Mechanisms, Aiding The Study Of Brain Disorders And Genetics And Providing Deep Insights Into Brain Complexity.

Colt Samuel posted an update in the group Discovery 1 month ago

Scientists, For The First Time, Thawed And Grew Mammalian, Frozen Mouse, Embryos Under ISS Microgravity Conditions For 4 Days, With No Significant Developmental Issues. This First-Ever Research Suggests Mammals Could Survive/Reproduce In Space, Impacting Future Space Missions And NASA's Artemis Program For Lunar And Mars Exploration.

Ismael Shapiro posted an update in the group Discovery 1 month, 2 weeks ago

A Massive Lithium Deposit Of 20-40 MMT, Found Along The Nevada-Oregon Border In The McDermitt Caldera, Is Potentially One Of The World's Largest. This Find Could Greatly Impact The EV Industry, Affecting Lithium Prices, Supply, & Geopolitics. As EV Demand Outpaces Lithium Supply, Increased Production & Processing Capabilities Are Essential.

…

India Blount posted an update in the group Discovery 2 months ago

A Recent Study Suggests Earth's Core May Be Enveloped By An Ancient Ocean Floor Hosting Mountains, 5x Taller Than Mt. Everest. This Find Comes From The Most Detailed Geological Map Of The Southern Hemisphere, Showing A Vast Ultra-Low Velocity Zone, Likely Containing Subducted Oceanic Materials, Influencing Heat Flow & Geological Activities.

…

Abbey Carper posted an update in the group Other 2 months, 1 week ago

NASA's OSIRIS-REx Spacecraft Released A Capsule 63,000 Miles From Earth. The Capsule, Containing The First Asteroid Sample Collected In Space By NASA, Landed In Utah, On 9/24/2023, After A 4-hr Journey. OSIRIS-REx Will Now Divert To The Asteroid Apophis, With The Same Mission To Better Understand Similar Asteroids From The Early Solar System.


Virgil Warfield posted an update in the group Animal 2 months, 1 week ago

Geneticists, For The First Time, Have Extracted RNA From An Extinct Animal—A 130-Yr-Old Tasmanian Tiger. This Achievement Offers Insights Into The Genetic Functioning Of Thylacine, Which Vanished 2k Years Ago, Except In Australia, Where It Went Extinct Primarily Due To Hunting. This Research Could Aid Thylacine De-Extinction Efforts.

James Harden posted an update in the group Animal 2 months, 2 weeks ago

A 127 Myr-Old Fossil Of A Side-Necked Turtle (SNT), Said To Be UK's First SNT, Was Discovered On The Isle Of Wight. SNT Is Known For Retracting Its Neck Sideways When Threatened. The Fossil, Dubbed 'Burby,' Missing Only The Skull, Was Radiometrically Dated & Analyzed Via Micro CT Scan. The Findings Were Donated To The Dinosaur Isle Museum.

…

Amara Enyia posted an update in the group Animal 2 months, 3 weeks ago

A Live Invasive Yellow-Legged Hornet (YLH) Was Spotted For The First Time In The US, Near Savannah, GA. YLHs, Native To SE Asia & Cousin To Murder Hornet, Pose Major Threats To Honeybees & Agric, As They Are More Predatory Than Native Hornets, Jeopardizing Honey Prod. & Pollination, Valued At $15 B. Efforts Are Underway To Eradicate Them.

Thomas Lee posted an update in the group Animal 3 months, 1 week ago

A Spotless Female Reticulated Giraffe Was Born At Brights Zoo, Tennessee, On July 31, 2023—A Rarity Seen Only Once Before In A 1970s Japanese Birth. The Public Is Helping To Name The Calf From 4 Swahili Name Options. Reticulated Giraffes' Population, In The Wild, Has Declined From 36,000 To 16,000 In 35 Years, Raising Conservation Concerns.


Colt Samuel posted an update in the group Other 3 months, 1 week ago

India Made History, With Its Chandrayaan-3 Spacecraft, As The First Country To Successfully Land On The Moon's Unexplored South Pole. This Achievement, Under Modest Budgets, Also Marks The 4th Lunar Landing After Russia, The U.S., And China. The South Pole's Significance Lies In Recent Water Ice Discoveries, Potentially Fueling Future Space Exploration.

Tamika Fifield posted an update in the group Discovery 3 months, 3 weeks ago

Researchers Have Discovered, In Peru's Ica Valley, Fossils Of Perucetus Colossus, A Prehistoric Whale Said To Be The Heaviest Animal To Have Ever Lived On Earth—Possibly Weighing 2-3x The Blue Whale. The Colossal Nature Of The Creature, Which Swam The Seas About 39 Mya, Suggests That It Navigated Shallow Waters Using An Undulating Swimming Technique.

Discovery Bit This is a social network for those interested in unique and valuable information!