show less
show more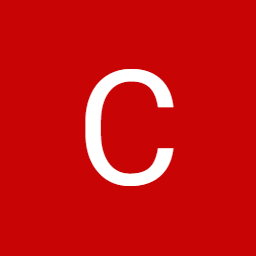 Colt Samuel posted an update in the group Animal 6 months ago

Scientists May Have Discovered The World's Best Preserved Dinosaur Embryo In Ganzhou, China. The Embryo, Named Baby Yingliang, Believed To Be A Toothless Theropod Dinosaur, Or Oviraptorosaur, And At Least 66 Myrs Old, Was Preparing To Hatch Just Like A Chicken. This Discovery Will Enhance Our Understanding On The Link Between Dinosaurs And Modern Birds.

Perfectly-preserved dinosaur embryo found inside fossilized egg in China

Share

Colt Samuel posted an update in the group Discovery 7 months, 2 weeks ago

A Researcher Is Stating That The Moon"s Top Rocky Soil Layer Contains Enough Oxygen That Can Sustain 8 Billion People For 100,000 Years. However, The Oxygen, Which Makes Up 45% Of The Lunar Soil, Would Have To Be Extracted From Its Bonded State With, Fortunately, Existing Technology, Increasing The Feasibility For Long Term Moon Base.

Share

Colt Samuel posted an update in the group Animal 1 year, 5 months ago

Researchers Have Discovered A Strange Dinosaur Species, Called Ubijara Jubatus, About The Size Of A Chicken. The Dinosaur, Believed To Have Lived ~110 Myrs Ago In NE Brazil, Has Thick Long Hair That Runs Down Its Back, And Stiff Ribbon-Like Keratin Structures, Projecting 15cm From Its Shoulders, Used For Intimidation Or Attracting Mates.

…

Share

Colt Samuel posted an update in the group Other 2 years, 2 months ago

Material Transport From Earth To Moon Is Expensive (~$10,000/Pound). Which's Why NASA, As Part Of Its Artemis Program, May Plan For Astronauts To Build Moon Bases, In 2024, Using Their Urine And Loose Sediments On The Moon. The Concrete Material Is Expected To Withstand Radiation, Extreme Temperatures, And Meteorite Bombardments.

Share

Colt Samuel posted an update in the group Animal 2 years, 3 months ago

Researchers May Have Discovered The Earliest Known Fowl Fossil, Ancestor To Modern-Day Chickens, Ducks And Other Poultry. The Bird, Named Asteriornis Maastrichtensis, Found On The Netherlands-Belgium Border, Existed ~67 Myrs ago, The Time Of The Dinosaurs. This Discovery May Help Fill In The Gap On Bird Evolution From Dinosaurs.

Share

Colt Sam posted an update in the group Other 3 years, 4 months ago

Many Of Us Already Know That NASA Intends To Open A Moon Base Called Lunar Gateway. But What I Did Not Know Is That NASA Plans To Do That In 10 Years. The Base Would Enable NASA Explore The Moon And Also Be A Launching Pad For Other Space Missions, Like For Example, To Mars. Cool!

Share

Colt Sam posted an update in the group Discovery 4 years ago

Thanks To The Advancement In Technology, A Fossil, Megachirella, Which Was Discovered A Decade Earlier Has Now Been Determined To Be The Mother Of All Lizards And Snakes. The 240 Million-Year-Old Fossil, About The Size Of A Chameleon, Was Discovered In The Italian Apps. The Fossil Was The Direct Ancestor Of ~10,000 Modern Day Species.

Colt Samuel's Friends

Sorry, no members were found.

Birthdays

You must be logged in to see the birthday of the people you follow.

Invite some friends!

Thanks for inviting your friends. Please try other network if you wish.

Side Menu

Do NOT follow this link or you will be banned from the site! This is a social network for those interested in unique and valuable information!