The 21st century has seen an explosion of innovation across various industries, from technology to medicine, transportation, and more. In this article, we will explore the top 100 new innovations that have been mind-blowing since the 21st century. These incredible new innovations have transformed the way we live, work, and interact with the world around us. Let's dive in.
1) Electric Cars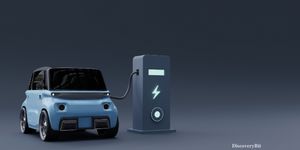 Electric cars are vehicles that run on electricity instead of gasoline. They have an electric motor and a rechargeable battery that powers the car. The technology has been around for several decades, but it gained mainstream attention in the 2010s with the launch of Tesla's Model S and other electric cars from major automakers. Electric cars have the potential to reduce greenhouse gas emissions and air pollution from transportation. In other words, we can now drive vehicles that have zero emissions and help reduce our carbon footprint.
2) 3D Printing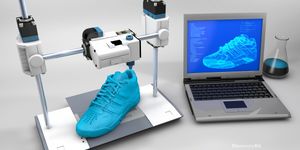 3D printing is a technology that allows for the creation of three-dimensional objects by printing layer upon layer of material. It was first innovated in 1984 by Chuck Hull, but it wasn't until the 21st century that the technology became more widely available and affordable. 3D printing has the potential to revolutionize manufacturing, architecture, and even healthcare, with the ability to print prosthetic limbs and organs.
3) Artificial Intelligence

 
Artificial Intelligence (AI) is the simulation of human intelligence processes by machines, especially computer systems. It involves the development of algorithms and models that can learn from and make predictions based on data. AI has been around for several decades, since the 1950s, but it gained mainstream attention in the 2010s with the development of deep learning algorithms and the launch of smart assistants like Siri and Alexa. AI is now used in various industries, including healthcare, finance, and transportation. One of the most astonishing feats in AI development is the creation of ChatGPT. Some of the major companies driving the development of AI include Google, Microsoft, and IBM.
4) Blockchain
Blockchain technology was invented in 2008 by an unknown person or group of people using the pseudonym Satoshi Nakamoto. Essentially, blockchain is a digital ledger that records transactions in a secure and decentralized manner. It allows for the creation of a permanent and tamper-proof record of transactions without the need for intermediaries like banks. Blockchain has the potential to revolutionize industries ranging from finance to healthcare to logistics by providing a more efficient, transparent, and secure way of conducting transactions. Some of the implications of blockchain technology include reducing the cost of financial transactions, increasing supply chain efficiency, and improving data security and privacy.
5) Drones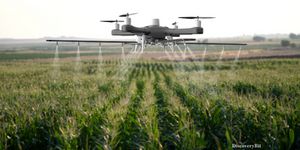 Drones are unmanned aerial vehicles that can be operated remotely or autonomously. They are used in various industries, including agriculture, construction, and transportation. The technology has been around for several decades, but it gained mainstream attention in the 2010s with the launch of consumer drones like the DJI Phantom. Drones have transformed the way we survey land, monitor wildlife, and deliver packages.
6) Virtual Reality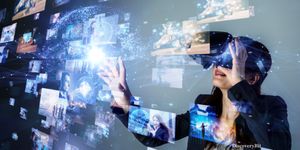 Virtual reality (VR) is a technology that immerses the user in a computer-generated environment. It typically involves the use of a headset or other device that displays images and tracks the user's movements. VR has a wide range of applications, from gaming and entertainment to education and training. One of the most well-known examples of VR is the Oculus Rift headset, which was developed by Oculus VR and released in 2016. Other major players in the VR industry include Sony, HTC, and Google. VR has opened up new possibilities for immersive gaming, education, and training.
7) Smart Homes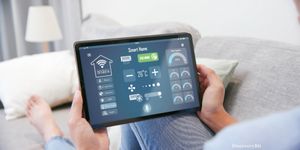 Smart homes are houses that are equipped with technology that allows them to be controlled and automated using a smartphone or other device. They typically include features such as smart thermostats, smart lighting, and home security systems that can be controlled remotely. The development of smart home technology, in the 2010s, has been driven by companies such as Google (through its Nest subsidiary) and Amazon (through its Alexa voice assistant). With smart home technology, we can now control our appliances, lighting, and security systems from our smartphones.
8) Self-Driving Cars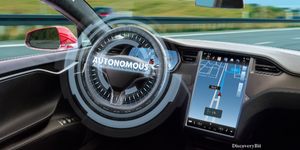 Autonomous vehicles, also known as self-driving cars, are capable of sensing their environment and navigating without human input. The first autonomous car was created by Carnegie Mellon University in 1984, but it wasn't until the 2000s that the technology began to gain significant traction. Companies like Google (Waymo), Tesla, and Uber have all made significant strides in developing autonomous vehicles, with the potential to revolutionize transportation and reduce traffic accidents caused by human error. Autonomous vehicles have the potential to reduce accidents, improve traffic flow, and make transportation more efficient.
9) Biodegradable Plastics 
Biodegradable plastics are a type of plastic that can decompose naturally through the action of living organisms like bacteria, fungi, and algae. Traditional plastics can take hundreds of years to break down, causing significant environmental pollution. Biodegradable plastics are designed to decompose more quickly, reducing the amount of plastic waste in the environment. The innovation was developed by a number of companies and researchers in the 1990s, including Cargill Dow LLC, which created a biodegradable plastic called NatureWorks, but it gained attention in the 2010s. The implications of this innovation include reducing plastic waste and its impact on the environment. On the other hand, researchers are innovating enzymes that can degrade plastics at a faster rate.
10) CRISPR Gene Editing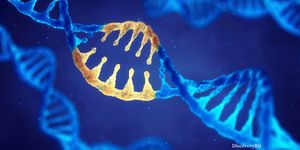 CRISPR gene editing is a technology that allows scientists to edit DNA with precision. It was innovated by Jennifer Doudna and Emmanuelle Charpentier in 2012 and has the potential to cure genetic diseases and improve agriculture. CRISPR gene editing technology has the potential to cure genetic diseases by allowing scientists to alter the DNA of living organisms.
Best innovations
Best inventions of the 21st century
Disruptive innovations
Emerging innovations
Future innovations
Futuristic technology inventions of the 21st century
Greatest inventions of the 21st century
Innovative products
Latest innovations
Most innovative technologies of the 21st century
new innovations
New innovations in technology
new innovations of the 21st century