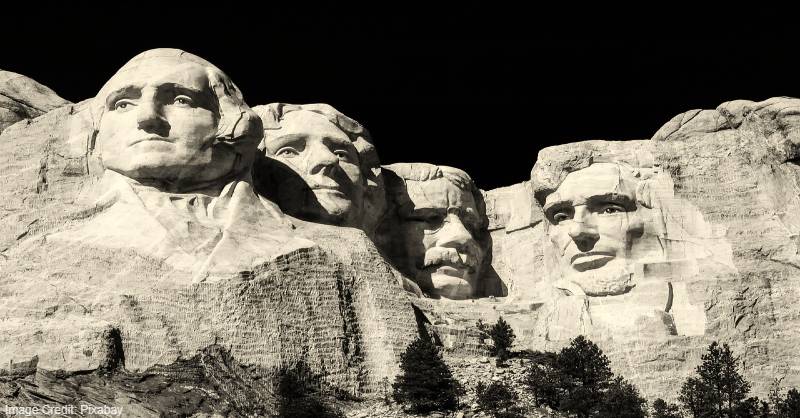 64 Presidential Trail , Keystone, South Dakota 57751, United States
Mount Rushmore is said to be one of the world's largest sculptures and impressive mountain carving. 
The fascinating and colossal sculptures of Mount Rushmore, depicting the previous prominent presidents of the United States of America, are carved into the scenic black hills of South Dakota. 
The sculpture comprises the majestic figures of George Washington, Thomas Jefferson, Theodore Roosevelt, and Abraham Lincoln, surrounded by the beauty of the memorial park, all of which tell the story of the birth, growth, development, and preservation of the United States of America. 
Mount Rushmore, from the history of the first inhabitants to the diversity of America today, brings visitors face to face with the rich heritage the country was built on.
The memorial park is so popular that it welcomes over 3 million visitors annually.
Tourists, who chose not to gaze upon the magnificent sculptures, can visit the Lincoln Borglum Visitor Center to view exhibits and a 14-minute film describing the reasons for and methods used in carving Mount Rushmore. 
Tourists can also visit the Sculptor's Studio and listen to a 15-minute ranger talk about Gutzon Borglum, the carving process, and the lives of the workers. Visitors can also view a smaller size prototype of Mount Rushmore in the studio.
Source: NPS, Wikipedia, and Encyclopedia
Tuesday
5:00 AM - 11:00 PM
Wednesday
5:00 AM - 11:00 PM
Thursday
5:00 AM - 11:00 PM
Saturday
5:00 AM - 11:00 PM