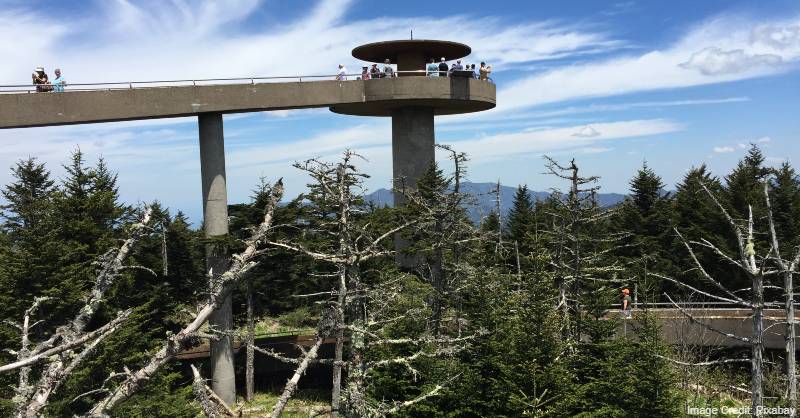 Clingmans Dome Trail , Bryson City, North Carolina 28713, United States
The Great Smoky Mountains is the most popular national park in the USA, said to attract more than 11 million tourists yearly.
The national park is said to be so popular that it gets more annual visitors than the Grand Canyon, Yosemite, and Yellowstone combined. 
This beautiful mountain range, famous for its magical, smoky haze, is said to reach heights of about seven thousand feet. But tourists, via an observation tower that sits atop Clingmans Dome, the highest peak of the great smoky mountain, can get spectacular 360° views of the Smokies and beyond. 
The landscape of the park includes dense forests and an abundance of wildflowers that flourish year-round. Waterfalls, streams, and rivers appear along hiking routes that include a segment of the Appalachian Trail. 
The very beautiful view, relaxing appeal, and the cultural and historic experience associated with the national park make it a must-visit for any tourist.