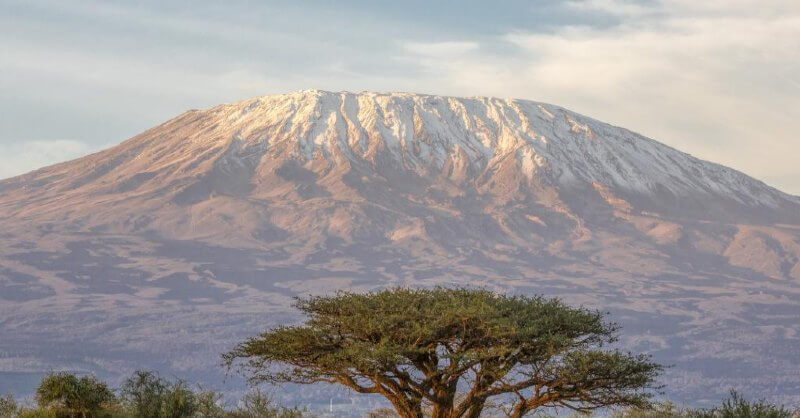 Rombo, Kilimanjaro Region , Tanzania
Mount Kilimanjaro, at 19340 feet, is Africa's tallest peak, and also the world's tallest free-standing mountain. 
The mountain, which sits on a divergent plate boundary, is a dormant volcano, comprising these three volcanic cones: Kibo, Mawenzi, and Shira, which last erupted between 150,000 and 200,000 years ago.
a) Kibo (19,340'/5,895m)
b) Mawenzi (16,893'/5,149m)
c) Shira (13,000'/3,962m)
Mount Kilimanjaro is very popular because folks do not require as many technical skills or climbing gear to summit the mountain, unlike what is obtainable climbing Mount Everest. 
Ludwig Purtscheller, Hans Meyer, and Yohani Kinyala Lauwo first ascended the mountain in October 1889.
The mountain is said to attract many tourists during the summers.
Source: ultimatekilimanjaro and Wikipedia