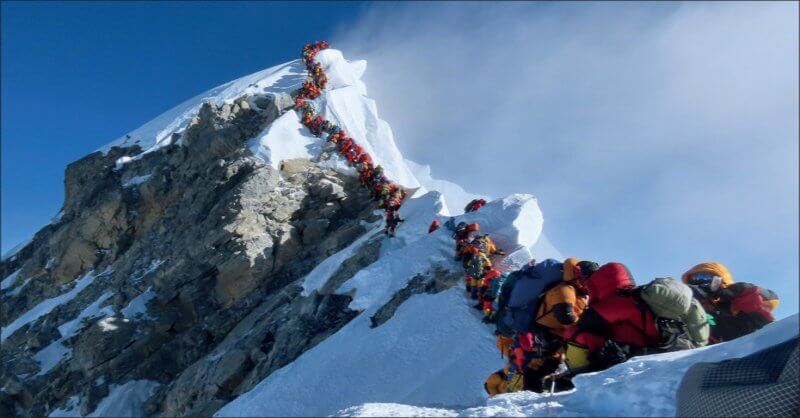 定日县, पूर्वाञ्चल विकास क्षेत्र , Nepal
Mount Everest is the highest point on earth, towering about 29,032 feet ( about 8,848.86 m) above sea level. 
The mountain, which is estimated at 50-60 million years old, is said to have been formed as a result of the upward movement due to the collision between the Eurasian and Indian tectonic plates. 
The China–Nepal border is said to runs across the summit point of Mt. Everest.
Since the summit was first ascended in 1953, with the first ascend claim by Sir Edmund Hillary and Sherpa Tenzing Norgay, over 7,600 people have been said to have summited Mt. Everest. Unfortunately, Mount Everest has claimed nearly 300 lives. 
But for those who are not up to taking the risk, they can still tour the summit via a flightseeing tour from Kathmandu.
Source: USnews and Nationalgeographic