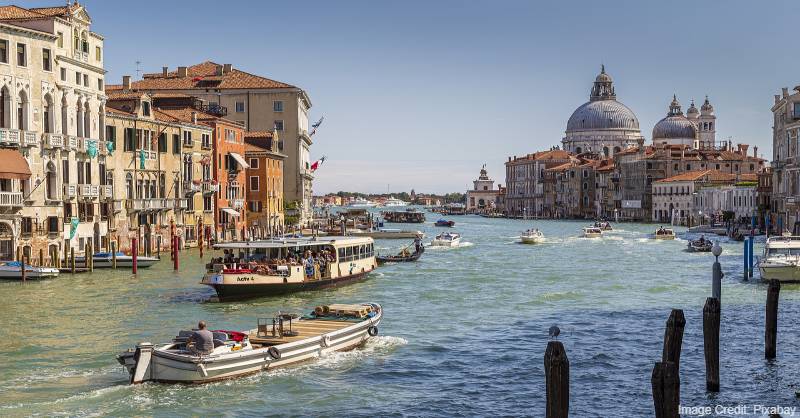 The Grand Canal, one of Venice's top attractions and also Venice's Main Street, curves in a reverse S through the heart of the city, connecting most of Venice's top tourist attractions.
These tourist attractions, which attract more than 26 million tourists every year, include the palazzi that represent every style of architecture, from the 12th to the early 18th century. You will also chance upon impressively designed museums, bridges, churches, and hotels. 
The palaces can be viewed and enjoyed when the lights go on in their glittering interiors, which is one of the favorite things to do at night in Venice.
The canal is always busy with traffic that includes everything from gondolas to barges carrying produce to market, as automobiles are banned throughout much of the city.
Tourists can tour the entire more than 2-mile length of the canal on the Vaporetto– Venice's floating public transport system, from San Marco to Porta Roma.
Source: Wikipedia and Britannica