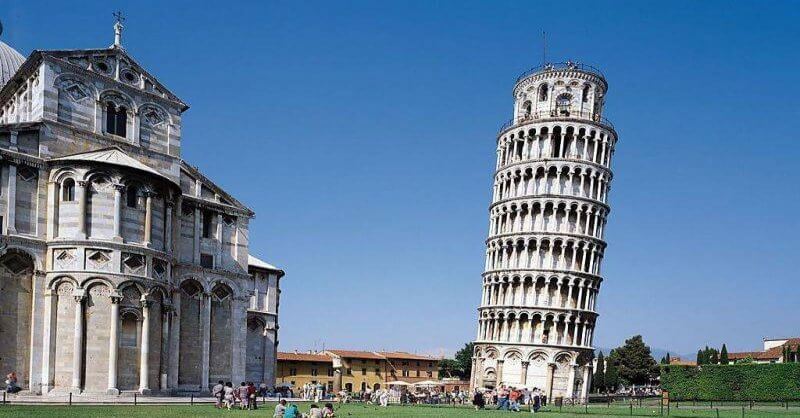 The Leaning Tower of Pisa, Italy, more accurately referred to as the bell tower, or campanile, Is A 197-foot bell tower, at Campo dei Miracoli, built in the 13 to 14th century to accompany a Romanesque cathedral and baptistery. 
Unfortunately, this engineering feat and one of the world's most popular tourist attractions, due to an unstable foundation, began to sink on one side, leading to the 5.5 degrees tilt.
The tower was reopened in 2001, following centuries to retore it and after 3 years of placing weight on it and removing the soil below the foundation, causing the tower's tilt to reduce to less than 4.0 degrees.
Source: Britannica