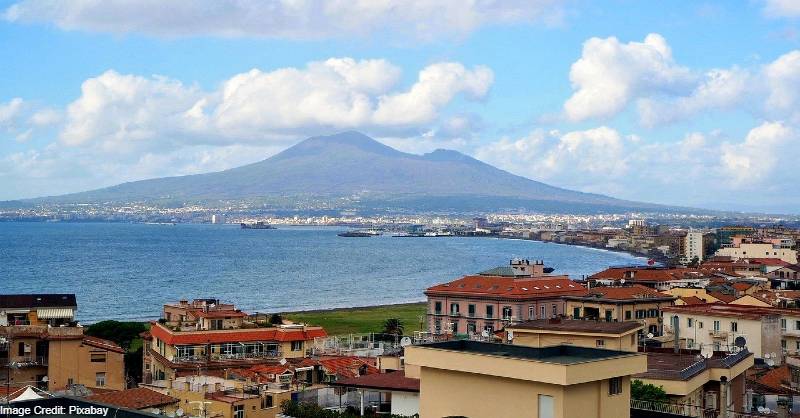 Sentiero del Gran Cono , Città Metropolitana di Napoli, Campania 80044, Italy
Mount Vesuvius is the only active volcano in mainland Europe, which has also produced some of the continent's largest volcanic eruptions.
This stratovolcano, one of the several volcanoes that form the Campanian volcanic arc, is located on the Gulf of Naples in Campania, Italy, about 9 km east of Naples and a short distance from the shore. 
Mount Vesuvius is famous for the great eruption of 79 CE that buried the cities of Pompeii, Oplontis, and Stabiae under ashes and lapilli, and the city of Herculaneum under a mudflow. 
Pliny the Younger, the writer, who was staying at a place west of Naples, gave an excellent narration of the catastrophe in two letters to the historian Tacitus. 
More than 3 million people now live in the vicinity of Vesuvius and on its lower slopes.
Hiking up Mount Vesuvius, From the 18th century to today, is one of the most popular activities in the area. And yes, it is safe to hike since its last eruption in 1944. Moreover, there are warning systems in place to warn of an earthquake or possible eruption.   
This is one of the most popular tourist attractions in Italy and perhaps the world, attracting about 2.5 million tourists per year.
Wednesday
9:00 AM - 3:00 PM
Thursday
9:00 AM - 3:00 PM
Saturday
9:00 AM - 3:00 PM