Click On This Link To Use Our Free US College Search Tool
Click On This Link To Use Our Free Scholarship and Grant Tool Finder
Please See The Freebies/ Promos In Our Store
What are some frequently asked questions (FAQs) that relate to scholarships, grants, and scams associated with them?
| Answer |
Who are the contributors to this post?
| Answer |
Disclaimer: The eFor-Real platform is not affiliated with any of the scholarship or grant platforms mentioned in this post. You are strongly encouraged to do your due diligence before applying through them.
Thomas Jefferson, 100 years ago, wrote that "the child of the poor must be educated at the common expense."
This cannot be further from the truth because scholarships and grants have provided opportunities and opened doors to higher education for students, especially those from low-income countries and families.
Even if one does not belong to the low-income cycle and does not envisage any financial problem towards getting a university education, a few extra bucks could go a long way towards paying for college.

Where should folks look for scholarships and grants?
A multitude of accessible scholarship awarding agencies are available and have scholarships and grants that are easier to obtain than others.
And the main reasons why some of these scholarships and grants are relatively easy to get is because a few of the scholarship awarding agencies create enough global awareness for their scholarship packages, and this is also coupled with the fact that relatively smaller scholarships are easier to obtain than the large sum scholarships that are usually keenly-contested for.
Another disadvantage of large sum scholarships is that, in some cases, recipients of such large scholarship awards may not be able to apply to other funding bodies. Whereas, for the smaller sums, one may have the opportunity of combining as many possible awards until they are sufficient to cover one's tuition fees and living expenses.
Regardless of how big or small the scholarship one chooses to apply for is, these scholarships could be merit-based on academic or athletic excellence, or they could be scholarships awards that are granted to individuals from particular countries of interest as benefits or to help alleviate challenges like low income, wars, and terrorism to mention these few.
And now, having said all of these, how can someone source, specifically, the low competitive scholarships and grants?
Sources and types of low – competitive (easy) scholarships
Low – competitive scholarships, also known as easy scholarships, make the overall process of obtaining funding for university education or projects relatively very easy and less overwhelming.
In almost all cases, no GPA, high grades or essays are required. Here are a couple of sources for these low – competitive (easy) scholarships.
A) The scholarshippoints scholarship
Value: $10,000
Eligibility Criteria: No grade point average (GPA) or essay is required to apply for this scholarship, and all current or incoming students are eligible to apply.
The beautiful thing about this award is that it is given every quarter (three months interval), which means one can apply four times a year. The application to submission process takes just about two minutes to complete
Read up and apply here
B) Scholarship contest
Value: $10,000
Eligibility Criteria: One, to qualify for this scholarship, would only need to register for the CollegeXpress scholarship. No application or essay is required, the winner is usually picked from a draw
Read up and apply here
C) Niche No Essay scholarships
Value: $2,000
Eligibility Criteria: All high school and college students including those who have plans of enrolling in the next 12 months are eligible to apply
Read up and apply here
D) Do over scholarships
Value: $1500
Eligibility Criteria: The deadline for this scholarship is June 30th, 2020. This scholarship is an "if I could turn back the hands of time" kind of scholarship. To qualify, you would be asked to write on if you could have a redo shot at life, what would it be and why.
Read up and apply here
E) Christian college scholarship
Value: $2,500
Eligibility Criteria: You must be at least 17 years old at the time of application and you should be applying to a Bible College to qualify. The scholarship applies to students that are schooling in either the US or in Canada, and the scholarship will run till 2021.
F) The university you are applying to usually have scholarship information on their respective websites. Do well to check them out.
For low competitive scholarships in Canada, click here
For low competitive scholarships in the United Kingdom, click here
For low competitive scholarships in China, click here
For low competitive scholarships in Australia, click here
Sweepstakes are not recommended because, even though one could get a $500 or $1000 scholarship award, sweepstakes will end up invading your privacy by filling your email with spams.
However, if you don't mind the spam attack, you can search for sweepstakes scholarships like the You deserve it scholarship, and the value is $1,000.
But with all of these available scholarships and grants out there, what are the chances that one could get scammed while on the search for them?
Can I be scammed while searching for scholarships and grants?
Now that we are familiar with low competitive scholarships and a couple of examples of where to source for them, do you now that there are many scholarship/grant scams out there that could cost money?
Statistics have shown that an estimated 400,000 students and/or their parents and wards, all over the world, have fallen victim to scholarship scams to the tune of 5 million dollars annually.
Many counterfeit organizations now imitate legitimate and actual funding agencies by coming up with real names like: "governmental," "national," "federal" and so on, with legit website addresses that are available on the internet for a short while to make them look authentic.
Wow!! So how does one avoid being a victim of a scam!?
How to avoid falling prey to the scholarship and grant scams?
The answer is pretty straightforward – just refuse to be desperate!!!! Fight desperation with everything that you have got.
There is no doubt that you are in dire need of funds, for example, to attend university without having to repay loans later or work odd jobs, but you have to be on the alert in your search for scholarships because there are many people out there who are out to defraud you. You only need to take a closer look, and you will discover that many of them are fake.
Have you heard the saying that you should never go shopping when you are hungry because you would only buy things that you do not need? The same hunger pressure applies to the search for scholarships.
Many people seem more stressed out when they are preparing for university either at the undergraduate or postgraduate level.
The pressure keeps mounting from filling application forms, catching up with admission deadlines, buying books, paying tuition fees, to having enough to cover living expenses to mention these few. All these usually put students and scholars on edge with anxiety on the rise, which can be very overwhelming, thus making the students desperate.
And the sad thing about desperation is that it makes the affected person vulnerable to financial aid and easily fall victim to scholarship and grant scams.
You should know that an average scammer out there knows how to leverage people's vulnerability and anxieties to defraud them. So, the first and foolproof way to beat scammers to their game is to fight desperation. Be calm, look critically at the options you have for funding before applying.
And now, let's take a look at the warning signs that you are about to fall prey to a scholarship scam…
The signs of a scholarship or grant scam
A) Scholarship/Grant award agencies will never ask you for an application, processing, or guarantee fee. The truth is that no scholarship awarding agency requires a certain fee to process your application. If you are asked to pay an application or processing fee, you may very well be dealing with a scam.
B) Scholarship bodies will never give you a guarantee that you will get a scholarship, let alone ask you to pay a fee to secure your award. All said and done, no scholarship comes with a guarantee of an award. So, if anyone guarantees your chances of getting a scholarship if you pay any amount, then you have a likely scam on your hands.
C) Scholarship agencies will never ask for your bank account details, credit card or social security numbers for verification processes, particularly at the initiating point of the scholarship. If you need to supply this sensitive financial information to apply for a scholarship, then just know that you are dealing with a scam.
D) Is there a telephone contact for inquiries? Is the scholarship company accessible? If not, double-check by calling directory assistance or checking the listing of companies in your country to find out.
E) When you receive random emails that you have won a scholarship that you never applied for, you are dealing with a scholarship scam. Desperation would make you click on whatever link you are sent, which can lead to the stealing of sensitive information from you or hacking into your account.
F) The "too good to be true" kind of scholarship is another scam that you must run away from. Understand that in this case, the scammer aims to get you to act fast without thinking so you can fall prey to their traps.
What you should do in such instances is the exact opposite. Stop! Stay calm and examine the scholarship offer very critically before making a move. You should also know that this "too good to be true" scholarship award is also aimed at getting you to divulge your sensitive financial information. They usually make you click on links to un-secure websites where phishing takes place and your private accounts are hacked into.
How do you avoid scholarships or grants that are scams?
There are a few rules of thumb to follow to protect you from being scammed when applying for scholarships or grants:
A) Do some background checks on the supposed scholarship awarding organization. Search online, search directories or use your country's listing of companies or organizations to check the authenticity of the company where applicable.
B) Never rely on agencies or scholarship matching sites to get you scholarships or grants, but rather find them yourself. Here are some real scholarship listings, in addition to the one listed on eFor-Real, which are free:

a) International education financial aid
b) Fast web scholarships
c) International scholarships
d) Scholarship Experts
C) Do your paperwork yourself. Fill the forms, write your short essays and record your short videos yourself or with the help of a mentor. Avoid using scholarship agencies.
D) All the information about the scholarships you are applying for should be available online. They should have real verifiable people who are past beneficiaries or alumni of these funding agencies. So, visit their website, digest every information that is necessary for your application and eligibility.
E) Never provide sensitive financial information to any organization under the pretext of a scholarship award.
F) Never give out money to secure a place in or get privileged information that will guarantee you supposed placement of award on the scholarship/grant.
G) Take the time to understand how scholarship and grant scams work. When you are familiar with how people are scammed when searching for college funds, you would recognize a scholarship scam easily if you encounter it.
Most of these easy low competitive scholarships, as previously stated, have an easy application process that may not require you to write essays or attend interviews. Though you may be required to make a video of yourself answering some of their easy questions.
Whatever amount you are offered would be worth the troubles of the application processes. What's more? The attention of many people is not drawn to these kinds of scholarships because the amounts are small.
You no longer have a reason not to go to university or purse that project because of funds. You do not have to take a loan to go to college, and you do not have to work your life out either.
There are many windows of scholarship opportunities open to you all over the world, and just at the click of a button. If you do not make a move after now, it would be because of you. Do not just see this as another information out there, make a move now, let the search for scholarships and grants begin.
I wish you the best in your search, and may your dreams come true.
Frequently Asked Questions (FAQ)
A) What are the sources for scholarships and grants?
| Answer |
B) What are the sources and types of low – competitive (easy) scholarships?
| Answer |
C) Are grants and scholarships difficult to get?
| Answer |
D) What are signs of a scholarship scam?
| Answer |
E) How do I avoid scholarship and grant scams?
| Answer |
Now that you have taken the time to read through my opinions, let's see what these diverse contributors have to say on the topic.  I would recommend that you watch out for their opinions that are repetitive as they could be emphatic on what one must pay attention to in one's search for grants and scholarships.
| Gabe Guindon | Melissa Morris | Patricia Vercillo | Mark Kantrowitz | Morgan Taylor | Felecia Hatcher | Ryan Patterson | Daniel J. Mendelson | Gabby Beckford | Michelle Ngome | Bubba Gaeddert |
1) Gabe Guindon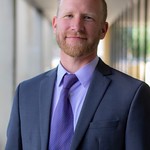 Scholarships are an important way to help fund your college education. There are thousands of scholarships available online, offered by numerous organizations. When searching for scholarships to apply for, it is important to distinguish between legitimate scholarships and scams. Some websites may offer fraudulent scholarship opportunities intended to gain access to your data and information.
Students should work with their university or college to find low-competitive scholarship opportunities. Institutional scholarships are administered by the colleges/universities themselves. Students can find these scholarship applications on the financial aid pages/portals once they have been accepted into the school.
Other scholarships may come from organizations in the community, such as churches, clubs, or organizations like the Denver Scholarship Foundation. If the organization has a connection with the student or the students' community, there is a higher chance that they will be awarded money, especially because applicant pools tend to be smaller.
Our team of DSF College Advisors, support nearly 3,000 students each year with applying to scholarships. Our team uses a variety of search engines, and advise our students to do the same. Some of these engines include Unigo, Fastweb, Scholar Snapp, and Chegg, although there are many more. These websites are useful because they can help you find personalized scholarships. However, even on the websites, it is important to keep an eye out for illegitimate "scholarships."
When searching for scholarships, keep in mind these do's and don'ts:
Do:
A) Use search engines to help you find scholarships
B) Check the websites to make sure scholarships still exist and come from actual organizations
C) Choose scholarships that you have to write essays for (even though it's more work, you are far more likely to be awarded money when you know the organization cares enough to read essays and award money to qualified applicants).
D) Use your best judgment: if it feels sketchy or "too good to be true," it likely is.
E) Keep track of what you've applied to: make a list that includes scholarship name, organization name, important dates, and usernames/passwords if necessary.
F) Read the fine print and know what it is you're applying for.
G) If you're still unsure about the legitimacy of a scholarship opportunity, ask you're a trusted source like a Denver Scholarship Foundation College Advisor or counselor for advice
Don't:
A) Pay a fee to apply – real scholarships will always be free
B) Click on phishing links from scholarships you didn't apply for
C) Apply for scholarships offered by organizations you can't find information online about.
D) Trust websites that seem "sketchy" (these sites may have many pop-ups, phishing URLs, and sometimes your computer will warn you that the sites are not safe).
E) Give in an application your social security number – you should only have to use that for FAFSA.
F) Apply for "scholarships" that call themselves "sweepstakes," "drawings," or advise you to "Enter to Win." These often are not legitimate, and even if they are, it is like entering the lottery and it is highly unlikely that you will receive any money.
G) Fall for language that suggests the organization or company is offering a scholarship when they are trying to sell you a loan. Some sites will bait you with language about paying for college, but again read the fine print and make sure you are applying for a scholarship, not a loan.
H) Supply personal information without investigating the legitimacy of the site.
2) Melissa Morris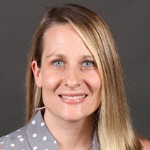 One great option to find scholarships is to contact local professional organizations, like the Rotary Club or Professional Business Women's Association. Depending on the community or area you live in, these organizations are great at supporting local students with scholarships.
Another option is to check with national, state, and local chapters of professional organizations for the career field for your major. For example, if you are an accounting major, the National Society of Accountants have a foundation that awards scholarships to students. There may also be state or local chapters that do something similar.
Another option is a website called Grant Forward. This website is focused on grants for scholarly activity like research but also has a scholarship search function.
To avoid scams, make sure the organization is a legitimate one by checking out their website or finding out more information about them. Also, legitimate scholarship applications should never ask you for money or cost anything to complete.
3) Patricia Vercillo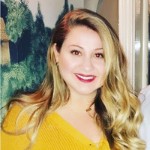 The first red flag for a scholarship or grant scams is if they ask you for money or your financial information for you to apply or receive a scholarship or grant.
A legitimate scholarship or grant would never ask for this information, as applying is free. If you're curious to learn more about the scholarship or grant, know that all information can be found online and does not require some secret database.
Also, be aware of phony websites that claim to be offering these scholarship opportunities or grants. If it's a scam, all they want is your personal information and money.
If you're still unsure how to identify a scam, here are a few key phrases to watch for:
A) "Guaranteed or money back" — again, no money would ever be needed.
B) "You've been selected" — you must always apply before they select you, how could they randomly choose you?
C) "It will only cost x amount" — as I mentioned above, you never pay to apply, it's always free!
D) " We have exclusive access" — I can assure you that there are no secret databases.
E) My last piece of advice for students is to do your research. Everything can be found online, and if something seems too good to be true, it probably is.
4) Mark Kantrowitz

To find less competitive scholarships, look on bulletin boards outside your school's guidance office and near the jobs and careers section of the local public library. These will include small local awards, such as PTA scholarships and dollars for scholars.
Also, use the large national scholarship databases such as
a) Fastweb
b) Big Future (College Board)
c) Peterson's (Nelnet)
e) Cappex
f) CollegeData (1st Financial Bank USA)
g) Niche (previously College Prowler)
h) Sallie Mae
j) GoodCall
k) CareerOneStop (U.S. Department of Labor)
l) Unigo (Education Dynamics)
m) Chegg (previously Zinch)
n) BrokeScholar
o) MoolahSpot
Even though they are free, and perhaps because of it, they are more comprehensive than paid scholarship searches. Look for scholarship competitions that involve writing an essay or a top prize that is less than $1,000, as these tend to be less competitive.
If you have to pay money to get money, it's probably a scam. Never invest more than a postage stamp to get information about scholarships or to apply for a scholarship.
5) Morgan Taylor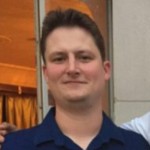 Here is my contribution as a financial expert on finding scholarships and grants
A) Look for sites designed to help match you to scholarships. Scholly and ScholarshipOwl, for instance, both offer pretty comprehensive searches for matching you to scholarships based on the information you provide. This will weed out any options that you don't qualify for, saving you time.
B) Check with your school. Schools generally have scholarships specific to them and you likely qualify simply by going there. These tend to be smaller amounts, but it doesn't take long before those amounts add up.
C) If a scholarship is asking for your FAFSA ID, your SSN, or your bank or credit card information, it's probably not legit. You will likely have to provide information about your school such as proof of enrollment, but otherwise, legitimate sources won't need the rest. People requesting this information are likely more interested in identity theft.
6) Felecia Hatcher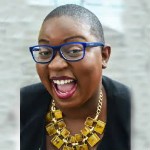 As the author of The C Students Guide to scholarships- A creative guide for finding scholarships when your grades suck and your parents are broke, I would suggest this:
I recommend staying local with their search If someone is looking for low competition scholarships
Not only is the applicant pool smaller but there is also the likelihood that you will have a personal connection with the organization that you can point to or lean on or someone in your network does.
7) Ryan Patterson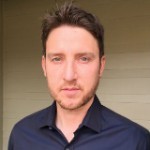 Here are my recommendations as one who has run a bi-annual scholarship program for the last 4 years.
On the question of where to find low-competition opportunities, we have found that most universities will publish lists of external scholarships that a majority of students are unaware of. Most of our winners learn about us from those pages. There are also several scholarship directories that can be useful in identifying niche scholarships.
On the issue of how to tell if a scholarship is legit, the first rule is that there should NEVER be a fee to apply for an award. Secondly, students should look at the website of the scholarship sponsor to see if they show previous winners and if they have taken the time to present details for how the award works and how one should apply.
Students can also do a Google search because legitimate scholarships usually have listings in many places around the web, while scams may have reports from other students online.
8) Daniel J. Mendelson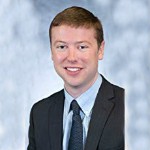 A) First and foremost you should use the FAFSA application process to see if you are eligible for need-based scholarships
B) Ensure you perform well in school and many universities will provide merit-based scholarships. Be sure to ask your school even if you do not automatically receive assistance during application.
C) Many companies sponsor scholarships for the children of their employees. Explore options that might exist among your employers.
D) Use websites like Fastweb.com to search among thousands of scholarships to see if you apply to alternative options
E) Learn an extracurricular to receive scholarships towards your tuition
9) Gabby Beckford
During university, I applied to
and was awarded $70,000+ in scholarships and grants. Since then I have shared tens of thousands of dollars in funded travel grant opportunities and coached my clients in finding relevant opportunities and submitting competitive applications. I've successfully helped people on cultural exchanges to countries such as Azerbaijan and Russia on scholarship.
I would say I know how to accurately access and identify scholarship scams.
A) Asking for payment. Smaller, private scholarships will sometimes ask for an application fee of $0-$20 to fund the next series of scholarships, but these are exceptions to this rule. 95% of the time, if a scholarship asks you to pay to apply, it is a scam.
B) Not enough requirements. If it's too general that it seems like anyone could apply, it's likely a scam.
C) Affiliation – If there is no information or a website for the organization sponsoring the scholarship, it's a red flag.
10) Michelle Ngome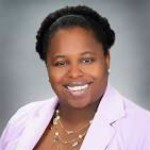 There are a lot of major scholarship websites that get inundated with listings. However, I encourage students to check with local businesses and organizations that offer scholarships.
This is because these local businesses and organizations are not overwhelmed with as many applicants, and also if a student creates a good relationship with the organization they have a better chance of earning a scholarship. The reward may not be as much, but it will accumulate over time.
11) Bubba Gaeddert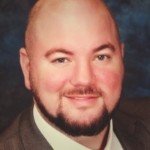 Our organization, The Varsity Esports Foundation, provides scholarships and grants for high school students and schools.
The Varsity Esports Foundation is a 501(c)(3) organization established to offer financial assistance to schools and to provide a pipeline for students to reach their potential through Esports. We strive to increase literacy around the Esports industry's positive impact on healthy lifestyles, mental health, community, and STEM.
Students that play with their High School Esports teams across the country can earn up to $3,000 in college scholarships. We partner with the High School Esports League. They have over 60,000 students that have participated from 2,220 schools. Students play in tournaments and they can win scholarship dollars that are sent directly to their college of choice.
Tags:
Apply for scholarship and grant
college scam
college students
Financial Aids
free scholarships
Grant
grant scam
money scam
scam
scam alerts
scam check
scam likely
scholarship scam
Scholarships
scholarships for college students
student aid
Students