Click On This Link To Use Our Free US College Search Tool
Click On This Link To Use Our Free Scholarship and Grant Tool Finder
Why are extracurricular activities important?
| Answer |

What are some examples of impressive extracurricular activities?
| Answer |

Who are the contributors to this post?
| Answer |

Extracurricular activities are activities that fall outside the scope of a regular course of study. And taking part/completing extracurricular activities implies that one is going beyond one's school needs.

However, merely taking part, for fun, in a football game with friends on weekends, isn't truly an extracurricular activity, especially as it has nothing to do with a school program.
Extracurricular activities need time commitment and initiative to an after school program like being on a sports team, forming a student newspaper, assisting educators, taking part in debates and in the orchestra, or taking an internet course on artificial intelligence to mention these few.
But why is it essential for students to partake in extracurricular activities? Well, this is what this post will discuss, including how these activities can be used to improve student learning and success, especially for college students.

The Benefits of Extracurricular Activities
A) Improved Educational Performance
Some students worry that taking part in extracurricular activities might account for an excessive amount of time spent from their school assignments, which could hurt their grades. But to the contrary, extracurricular activities will improve student grades and outlook on college in general!

Participating in after school activities, which one is enthusiastic about, will increase one's brain function, assist in concentrating and managing one's time better, all of which will contribute to higher grades.

High endurance sports, for instance, can train one to build stamina and stay focus in any situation especially those that come with the intense pressure associated with learning and taking exams.

Many studies have been conducted on the connection between extracurricular activities and educational performance, and they all show that students who participate in extracurricular activities have higher grades, a lot of positive attitudes toward college and better educational aspirations.
B) Explore Interests and build Broader views
When students participate in multiple different activities, they'll get the chance to explore a variety of interests and unlock passions they never knew they had! Plus, diversifying one's interests, afterward, broadens one's perspective. Think about it this way: if you become a part of a philosophy club you'll begin to look at the world through the eyes of a budding thinker.
C) Social Opportunities
Let's be honest, making friends can often be exhausting. However, one of the best ways to make friends is through extracurricular activities! Each extracurricular activity that enables one to interact, provides one with an avenue to expand one's social network, which could come very handy especially when trying to find employment.

Helllooo networking!
In addition to the above, if one makes friends in extracurricular activities, one will be more likely to get deeply involved in promoting positive societal affairs. For example, if one makes a few friends doing community service at school, one might decide to start a volunteer club together, with friends, to make a further positive impact in the community!
D) Productive Breaks
Extracurricular activities give one something fun to do aside from school. It also gives one the chance to explore one's passions to discover things one may be interested in beyond academics while taking some time off from hitting the books.

Take the much-needed break, you deserve it!
E) Essential Life Skills
One of the biggest advantages of extracurricular activities, in addition to the previously listed benefits of extracurricular activities, is "the real world skills" that it provides.

These skills include but are not limited to:

a) The ability to set goals
b) The ability to work in a teamwork
c) The ability to time manage
d) The ability to prioritize
e) The ability to problem-solve
f) Analytical thinking ability
g) Leadership skills
h) Public speaking skills
The more one pushes oneself in extracurricular endeavors, the more one will develop these skills. For instance, if you're passionate about coding, you might join the school coding club, where you'll develop teamwork, problem-solving and analytical thinking skills.

And you could take that passion even further and create your coding club, where you'll develop goal setting, time management, prioritization, leadership, and public speaking skills.

Phew! That may be a lot of responsibilities. But every step will teach one a new skill one can use for the rest of one's life.
F) Resume
One of the ways hiring managers can assess your ability and work ethic, without previous work experience, is through the extracurricular activities that are stated in your resume.

For example, if you were on a debating team, the manager would know that you work well with others, can argue a point professionally and have public speaking experience – all awesome skills to have in the workplace!
G) University Application
It's pretty much impossible to get into any university in the US or UK without extracurricular activities. Universities in the US & UK want to see that one has gone above and beyond in one's intended area of study, and have also made a difference and/or excelled in one's field of interest.

For example, if one wants to major in chemistry, a UK university is more likely to accept you if you've joined a chemistry club, taken extra chemistry courses at your local university and volunteered in a laboratory.

That may sound like a lot, but it is not when compared to the US. Extracurricular activities are even more important in US universities and colleges. Extracurricular activities and leadership account for about 30% of your application!

Regardless of that being said, the US universities don't limit you to just one passion. Take for instance, if you want to study science but also love film-making, taking part in activities such as script-writing, directing your films, partaking in international film competitions, holding movie nights to raise money for an environmental science cause that you care about, and being the president of the science club on campus–anyone of these will immensely increase your chances of getting into your dream university or college.

It's okay if you're not the next Spielberg (although, that might help), as long as you participate in deep and meaningful extracurricular activities that you're passionate about, you'll have a fighting chance of being admitted!
A quick note if you're considering the US study path:
US colleges want to see very specific things from your extracurricular activities. And so be sure that your activities are ticking the following boxes to increase your chances of getting in:

A) Consistency: You stick with one type of activity rather than joining a new activity every week and quitting one every other week.

B) Passion: You truly care about your extracurricular activities and aren't doing them just to get into university.

C) Leadership: You have taken the initiative to become a leader within your activities and community.
Extracurricular Activities
Impressive Extracurricular Activities:
A) Student Government
Colleges are impressed by students with leadership skills. What better way to demonstrate such skills than holding a position in student government? It's a great way to participate in school matters, show you're both capable and responsible, and that students look up to you.
B) Academic Teams and Clubs
Joining an academic club or team shows that you're passionate about learning and gaining a competitive advantage. When it comes to rigorous academics, you don't shy away from but, rather, embrace challenges. Whether your subject preference is math, science or any other focus, demonstrating your love for learning is always in your favor.
C) The Debate Team
Students on the debate team are more likely to be engaged in the issues of today, able to think critically on their feet and are not afraid to speak out – all qualities that colleges look for in prospective students.

Also, students that participate in debate teams are often outspoken in class, leading classmates in thoughtful discussions. Those students who actively take part in debates are more confident than those who don't.
D) The Arts
Creativity is always an asset when it comes to college applications. Students active in creative arts, like music, drama, and visual arts tend to be open-minded, eccentric and think outside of the box. These qualities add to campus life, which is a bonus in the eyes of a college admissions officer.
E) Internships
Obtaining an internship while in high school is impressive any way you slice it. An internship shows you're capable, dedicated and mature enough to enter the workforce. Demonstrating such qualities, in turn, allows college admissions officers to assume you'll be more than capable of handling heavier course loads and actively participating in your curriculum since you've already demonstrated initiative.
F) Culture Clubs
With all of the focus on anti-bullying campaigns and acceptance of others, colleges value students active in promoting diversity and culture now more than ever before. Such clubs demonstrate your willingness to learn about and accept others while creating awareness for those who may be different from you.

It also reveals that you have compassion for others and the strength of character to speak up for what you believe in.
G) Volunteer Work and Community Service
Most colleges consider some form of volunteer work or community service a must-have for all applicants. The best way to gain volunteer experience is to consider the activities you enjoy and find a way to apply them to your service hours.

For example, if you enjoy art, volunteer at a local children's center to help kids with their creative processes. If you love to play music, volunteer to play at a local senior center.

Are you a sports fanatic? Coach your local little league team. An animal lover? Shelters are always in need of great volunteers.

There are so many easy ways to apply whatever you love to help out in your community – just think creatively!
H) The Student Newspaper
Being published in any form – whether it's the student newspaper or another form – is an impressive accomplishment. Most college courses require writing as a basic skill and being published demonstrates you're not only capable of writing but good at it.

Mastering this critical college skill looks great on your application because it shows that you're active outside of the classroom in an activity that will translate to the likelihood of academic success in college courses.
I) A Part-time Job
If you're concerned about your lack of extracurricular activities because of your job, don't be. Colleges know that many students don't have the luxury of participating in extracurricular activities because they must work to help support their families.
J) Athletics
Participating in sports is a great way to showcase your teamwork, leadership skills, and that you emphasize athletics and physical fitness. While athletics is a platform to demonstrate these important traits, it is common for students to participate in them. But these activities may not hold as much significance as when balanced with other activities.

Balanced skill sets are a very important component of life. It's ideal to try to choose activities from different categories, both social and academic so that colleges can see your wide range of talents and strong character traits.

Students or recent graduates applying for entry-level positions or internships typically are asked concerning their extracurricular activities. They typically are asked follow-up questions on why they like those activities or what they learned from them.

Employers raise these queries as they grasp a small amount of information concerning your temperament to envision:

a) if you have the potential for a slot in their corporate culture

b) if you're a comprehensive person with interests outside of work

c) if you have the skills that relate to the task.
While extracurricular activities are meant to be fun, they are also valued by employers. By giving honest answers that loosely connect back to the necessities of the task, you'll be able to show employers who you're and why you can be trusted as an employee.

Although you probably already participate in activities outside of school, take the time to think about the benefits of extracurricular activities and how to maximize your passions.

Student activities are an integral part of the school program. Qualified students must be able to participate in any activity without regard to race, religion, national origin, disability, or sex.

Extracurricular activities, generally approved by the principal and under the direct supervision of the staff, should contribute to the educational objectives of the school and should avoid interrupting the instructional program.

One purpose of student activities is to provide opportunities for students to be involved in the life of the school. Students experience leadership opportunities that help them grow into well-rounded adults. Activities expand interactions among students, who are likely to interact with others who are different from them. Thus, opportunities to experience diversity are enhanced.

The lessons you'll learn from participating in meaningful extracurricular activities will help you with many life-important things from getting a job, applying to universities both at home and overseas, to just living your life.
Anyway, this is my take on how extracurricular activities could be used to achieve student success. Now, let's see what these 11 contributors have to say about extracurricular activities.
| Lindsey Marx | Len Saunders | Clarence McFerren II | Shaan Patel | Elliot Robinson | Elizabeth Venturini | Dr. Christopher Drew | Dr. Melissa Gratias | Dr. Kelli Wright | Anika Reynesh | Chane Steiner |
1) Lindsey Marx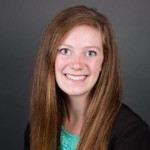 Extracurricular activities can be used for improving student learning in the following ways:

A) Networking – Extracurricular activities make it easier to make friends because you are meeting new people from the same activities that you partake in. It helps to build rapport. Especially for college students, extracurricular activities allow you to expand your network and can help you find study buddies and friends to take mental breaks with.

B) Enjoyment – Extracurricular activities help you to relax and enjoy. As a college student, you are highly stressed and high strung all of the time. Take time to relax and be yourself. Do something you love so you don't burnout.

C) Finding a passion – Many times students get so wound up preparing for exams and studying that they lose sight of who they are and why they are working so hard in school. Extracurricular activities can help students to find their passion and work towards a goal.

D) Motivation – Extracurricular activities give motivation. Especially in my time as a college student, I was able to study and focus a whole lot better when I was motivated to go dancing rehearsal or go to a painting session or something. Extracurricular activities motivate to succeed and have enjoyment.

E) Learning – Extracurriculars help foster learning. When you learn to play soccer or swim or some other sport, your brain can connect the dots easier and you develop a love for learning that translates into school as well.
2) Len Saunders

Research has shown that extracurricular activities, especially those which are physical activity stimulate cognitive levels and enhance school performance.

a) Activity improves memory, focus and thinking skills.

b) Activity not only improves your muscle cells but also your brain cells.

c) Activity improves blood circulation which will send more oxygen to the brain.

e) Activity creates active cells, which creates new connections between cells to enhance learning.

f) Activity releases endorphins in the brain, which reduces stress creating a better learning environment.
3) Clarence McFerren II, Ed.S.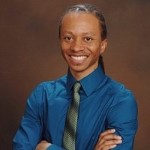 Extracurricular activities are essential to improving student learning because participation creates a sense of belonging.

According to the Education Week Research Center, "teachers believe students need to feel a part of a school to succeed academically" (2017). Once students feel a part (sense of belonging) of their school whether it is PreK-12 or post-secondary, student learning improves. For example, when students are a part of a dance team, sports team, cheer squad, club, fraternity, sorority, honor society, etc. they are usually held to a particular academic standard to stay in good standing with the organization.

Most extracurricular activities have a grade point average requirement to maintain eligibility, therefore, the students come together to assure the team/family is upholding this standard of excellence. This ultimately produces a culture of peer tutoring, accountability, and academic responsibility for participants.

As a collegiate athlete and fraternity member, doors of opportunity opened for me to network not only academically but socially and professionally. My involvement in these extracurricular activities along with others increased my drive to attend study group sessions, not accept academic mediocrity, and challenge myself to do what was needed to improve who I was as a person overall.

Additionally, I learned better time management skills, study habits, and cooperative skills to increase my learning capacity inside and out of the classroom. I no longer complained about going the extra mile to improve my grades because I knew that I would reap the benefits of my academic success.
4) Shaan Patel (Appeared on Shark Tank)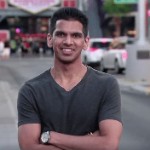 Here's a tip that we've shared with students, through our test preparation program, when approaching college admissions:

Choose and commit to extracurriculars carefully. Everyone says that you should have extracurricular activities to show on your college applications and also gain experiences from college.

The standard wisdom is to do a bunch of different things so that you're well-rounded. Unfortunately, this is the wrong mentality to have today. What students should do is think long and hard about the clubs or activities they see themselves joining or doing over a four-year period.

It's better to concentrate one's energy on 2-3 specific things and gain both experience and leadership skills in them, rather than jump from activity to activity. You not only show commitment but also have the chance to develop emotionally, mentally, and potentially, professionally through consistent engagement and leadership.

So, in summary, choose quality and commitment versus sheer quantity during your freshman year.
5) Elliot Robinson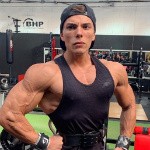 Athletic extracurricular activities are great for revitalizing students because they help with concentrations and allow you to feel sufficiently tired to beat insomnia.

These activities could range from team sports like cycling or rowing to solo trail jogging. With the increased physical activity comes Improved fitness and flexibility, better focus and concentration, which could mean better academic achievement and fewer chances of getting into legal trouble or anti-social behavior.

Some of my suggestions include planning hiking trips or camping adventures, forming a club like a cycling club with other like-minded college students, and inviting other students to be judges like in a basketball 3 on 3 tournaments.
6) Elizabeth Venturini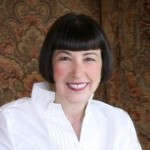 Here are some tips to help students use extracurriculars to their advantage in college:

A) If it's in Print – Read it
Read all the classics, bestsellers, magazines, and newspapers. it will help students with the art of conversation.

B) Take an Art Appreciation Class
Take a class or read about art appreciation. Be able to discuss and
identify not only the history of art but also the different periods of
art in Western civilization.

C) Learn About Different Cultures
Learn about different cultures. Take advantage of attending their club events and learn about their language, music, history, and best of all, their food!

D) Play an Instrument or Sing
Nothing shows more class and is more of an icebreaker at social events than demonstrating musical talent. But if you are not musically inclined, at least learn about the different styles and periods of music.

E) Speak a Foreign Language
If you want to sound worldly and continental, learn a Romance language like French, Italian, or Spanish.

F) Bust a Move
Play, or at least understand, sports. Learn how to dance, play tennis or golf, or ride a horse. The possibilities are endless.

G) Mind Your Manners
If you want to move among the socially affluent, you must know basic etiquette. Take advantage of all available information found in books, attending classes, and watching videos on the internet.
7) Dr. Christopher Drew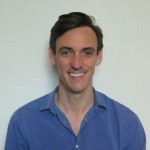 As a professor, I've seen that extracurricular activities have been the thing that got students over the line, in college, time and time again. My favorite: being a research assistant for a professor!

I signed up to be a research assistant for one of my professors when I was in college. The one-to-one time with my professor changed my approach to essay writing and research. I just needed that close conversation and inspiration from 'being on the inside'.

Now, thanks to the passion I got from signing up as a research assistant, I'm a professor myself. I employ college students to help me with my research projects every year because I see such value in it.

Just this year, I employed one of my students to do literature reviews for a project I was running on parent-teacher relationships. The student got first-hand one-on-one opportunities to get feedback on how to research and write at the college level and got to know me (her professor) in a different environment.

I was proud to see that she is going on to do a Master's degree specializing in the topic that we worked on together. She and I are still in regular contact and now she has a professor who is her go-to contact for references for job applications.
8) Dr. Melissa Gratias

I am a productivity coach, have a Ph.D. in psychology, and have written a children's storybook about a young girl who is over-scheduled and overwhelmed by her after-school activities. Below are my thoughts.

Extracurricular activities can help students develop character, discipline, and skills not typically included in a classroom curriculum.

For example, my son has been swimming for six years. He has learned the value of measuring his progress, setting goals, and dealing with disappointment. Swimming has made him a better student and a better person.

However, taken to extremes, children can become overwhelmed with extracurricular activities. To illustrate how this can happen, I wrote a storybook called Seraphina Does EVERYTHING. The storyline follows a young girl named Seraphina through her various hobbies, clubs, sports, etc., who ultimately finds herself overwhelmed and underprepared to succeed in her jam-packed schedule of activities.
Seraphina is a conversation starter around weighty issues such as mental health, confronting perfectionism, and prioritization of tasks and opportunities for children. Seraphina's story helps children (and adults!) recognize and avoid burnout.
9) Dr. Kelli Wright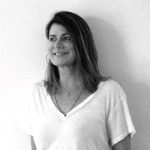 Education doesn't stop inside the classroom. Take the average college sports team – you learn how to work with others to form a single unit that operates with one goal in mind. More goes into this than meets the eye!

One must hone your communication skills, and learn how to work well with different personality types.

You even learn analytical and problem-solving skills when assessing adjustments that need to be made during a practice or game.

These are the traits that stay with you for your entire career! The same goes for other extracurricular activities such as Theater Club or Business Development. Each one comes with unique challenges, and in each, you'll learn how to improve and accomplish by working with others.

When it comes down to it, extracurricular activities often present a brand of opportunity that can't be found elsewhere!
10) Anika Reynesh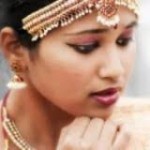 Extracurricular activities include but are not limited to:

-Sports
-Clubs (whether it is chess or Honors Society)
-Volunteering
-Tutoring
-Taking lessons (swimming, singing, guitar, etc.)
etc.

Believe it not, students need extracurricular activities to improve learning. Too many hours a day focused on just ebooks and studies can lead to burnout causing students to not retain anything they've learned. But these activities do more than just give students a break from studies.

Extracurricular activities are very helpful, especially for college students, with networking. The older the students get the more they are going to want to be around people with the same interests. Joining clubs or playing sports from a young age introduces kids to many different people and many different skills.

During these extracurricular activities, students get to find out more and more about themselves. For example, being captain of a team or president of a club shows that this student has good leadership skills. They get to carry this with themselves as they get older and can even put it in their resumes.

With that being said extracurricular activities help build a resume over time.
11) Chane Steiner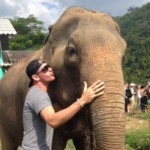 Extracurricular activities can be used to improve student learning and success via the following ways:

A) Time management: By having to balance school and extracurricular activities, a student is forced to consider how to best manage their time. It teaches prioritizing and what an individual is willing to sacrifice.

B) Social inclusion: Some students may have difficulties finding a social circle. Extracurricular activities can help with this by encouraging people who share a common interest to interact.

C) Real-world training: Sometimes these extracurriculars can have real-world applications. A drama club can be useful for those who want to be actors or actresses. Chess can be useful for teaching future business entrepreneurs how to strategize. A debate could teach people skills in politics or international relations.
Tags:
after school programs
are extracurricular activities important
articles about student success
college extracurricular activities
college student
college student success
Extracurricular activities
extracurricular activities benefits
extracurricular activities college
extracurricular activities definition
extracurricular activities example
extracurricular activities ideas
extracurricular activities in resume
extracurricular activities meaning
learning outcomes
student learning
student success
student success definition
student success program
student success skills
student success strategies
what are some extracurricular activities
what does extracurricular activities mean
what is considered extracurricular activities
what is extracurricular activities