Click On This Link To Use Our Free US College Search Tool
Click On This Link To Use Our Free Scholarship and Grant Tool Finder
An overwhelming majority of people believe that the first step to overcoming poverty is education. And this is because of the impact, which can be seen in many sectors including the high pay gap of those with a four-year degree (with a median weekly salary of $1,137) when compared against those with high school degrees (with a median weekly salary of $678).
This disparity in wage can result in more than $1 million over the course of a lifetime, in addition to college graduates being more likely to be employed with high potential for access to health, social and economic perks.
However, it is true that some folks without proper education can also find jobs and do well in society. But the statistic is relatively small compared to the number of people who are impoverished due to lack of education. Statistics show that 28% of folks without a high school diploma are poor compared to 5% of college graduates who are poor.
Put in another perspective, to fully understand the gravity of the situation and the impact that this could have in the global society, another statistics indicate that 124 million primary and secondary students, globally, are not in school because they come from impoverished families that cannot afford the fees to send their kids to high schools let alone a university. And the situation is also complicated by the fact that there are 800 million folks, worldwide, who cannot read or write.
And so, with this sort of alarming statistics, it would behoove all of us to invest in education as a means of decreasing poverty while economically empowering nations. But how can more underprivileged students get quality education to break this cycle of poverty?

Well, to answer the question, we sought recommendations/opinions from educational and financial professionals and folks, who were less-privileged as students, for tips on how a poor and average student can scale through financial hurdles to attain a proper education.
Read what they have to say, and be sure to look out for commonalities, which could imply an effective consensus. Also, pay attention to the concepts as some of these grants and strategies are not specific to everywhere.
And by the way, eFor-Real is not affiliated to any of these institutions or services.
1) Ryan Luke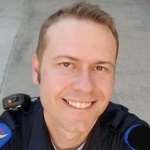 First and foremost, you do not need to go to Stanford University to get a quality education.
The best way to get a quality education without breaking the bank is to attend a community college for the first two years to get your prerequisites out of the way. Make sure you meet with an advisor to ensure all these credits can be transferred to a university. After your two years, you can transfer your credits to a university. This will save you thousands of dollars in tuition costs.
In addition to this strategy, students are often unaware of grant and scholarship opportunities that are available. Great resources to check out
include:
C) Free Application For Federal Student Aid (FAFSA) 
Also, check with your current employer for hidden benefits. When I started college, I found out that the restaurant I worked at could pay up to $500 a year for my college tuition!
By being diligent about applying for scholarships and being intentional about where you go to college to get the most for your money, you can get a great education!
2) Cleo Childress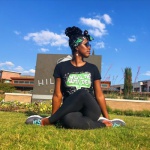 I came from a low-income family. I was the first in my family to start and finish college, but unfortunately, I racked up so much student loan debt. I had no clue what I was doing financially and didn't have anyone to talk to me about ways to go to school with little to no money of my own. I became overwhelmed and frustrated. I wondered how I would ever pay off the debt.
After several years, my personal and professional experiences taught me that student loans don't have to be an option. There are ways to go to school without debt. I now teach others how to do it. With the right mindset and guidance, more students can achieve quality education even if they are considered to be poor or low income. They have options!
Here are a few ways an average poor student can afford a good quality education:
A) Community College:
Community colleges are cheaper than four-year universities. You can save time and money by taking those prerequisites (typically freshman and sophomore classes) at the community college and transferring to a four-year university, or you can finish an entire program at a community college. For example, a class at a university could cost $1,200 while the same course could cost $300 at a community college.
B) Trade School:
If you know of a specific skill that you need, then consider trade school. You'll be able to gain the knowledge, skills, and experience in less time and money compared to traditional colleges and universities. Most times they include hands-on training and real work experience during the program.
C) FAFSA:
Completing the free application for Federal Student Aid will allow you to verify if you're eligible for grants and student loans. Since many students struggle to repay student loan debt, students should focus on debt-free options
D) Scholarships and Grants:
Network by, for example, contacting churches, organizations, high schools, colleges, businesses, financial aid offices, scholarship departments, school counselors, academic advisors, teachers, professors, tutors, and coaches. Ask them if they know of any scholarships and grants that you could apply for.
If you don't qualify for the traditional athletic or academic scholarships, there are still thousands of other scholarships and grants you could be eligible for that aren't merit or athletic-based.
E) In-State Schools:
In-state tuition is lower than out-of-state tuition. Search for schools in your state and compare costs for school out of state. Sometimes you might find an out of state school that's cheaper than an in-state school. This is why it's important to compare all the costs.
F) Search for Scholarships:
Search for Scholarships at MyScholly. It's a database full of scholarships. Also, read "The Ultimate Scholarship Book," which is a book filled with thousands of scholarships. And at your discretion, search and apply for "Debt Free Is The Way To Be" Scholarship," which was created to help low-income students pay for college expenses.
3) Becky Beach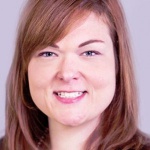 My father was a teacher and so could not afford to put me through school. I had to take out a Stafford loan and other loans. The total cost of my college was $30,000, which I was able to pay off in 10 years. Poor students can also get scholarships easily and Pell grants. I received some scholarships and a Pell grant myself but it didn't cover the entire cost of my education.
4) Bethany Babcock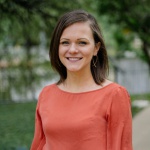 I came from a lower than average income household and lived on my own after high school. I was able to put myself through college and later graduate school without loans or major scholarships by working full time and taking classes in the evening. I also took as many College Level Examination Program (CLEP) classes as was permitted by my degree, and then I took all that I could at community college and transferred into a state school.
5) Fred Amrein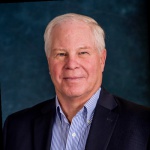 I am an expert in college funding and student loan repayment. I am also a first-generation college graduate and have children who I have educated and understand the advantage they had over me. I did come from a more middle-class family but under the flight of all families trying to pay for college. Here are a few ideas to consider:
A) They need to have a plan to graduation especially with their debt structure
B) If they know they will be taking longer than 8 semesters they may want to decline the subsidized loans in the early years. There is a cap to 8 semesters under what is called the Subsidized Usage Limit Applies (SULA) rules.
C) Complete the FAFSA each year to qualify for all federal and state financial aid
D) Make sure their parents complete their taxes each year. They could qualify for a $2,500 tax credit that can help. Even if they have no taxes due they can qualify for $1,000 refund.
6) Elandas Miller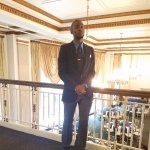 There are many ways that students can pursue an education in this technology era. There are many online courses that the student can take to get a better understanding of the field that s/he is interested in.
For example, there are hundreds of courses on Udemy in many subject areas. I have taken a few of these courses, which enabled me to pass my Project Management Professional exam certification. Also, I have learned some skills with SQL queries and Python coding simply from taking courses online. I currently use these skills every day. There are also websites like coursera and edX that can afford one the opportunity to take classes online. These courses have some great contents that are a lot similar to college-level courses.
While I was in school, I was able to get 3 scholarships that helped cover some of my college expenses. In Georgia, they offer government funding that helps with the growing costs of colleges and universities. The student can check with their school's college advisor to see what type of funding their state offers. For example, the University of Texas at El Paso as from the Fall of 2019 will begin offering free tuition to students whose families earn $40,000 or less a year.
There have also been a growing amount of boot camps that different businesses have been offering. These boot camps are usually 6 – 18 weeks programs where a student can learn a specific skill like coding, digital marketing, graphic design, makeup, clothing styling, and more. General Assembly is one popular Boot camp in the Atlanta area where many students graduate and get their careers jump-started.
Note: I have no affiliation with any of these businesses. These are all references from my own personal experience.
7) Jim Anderson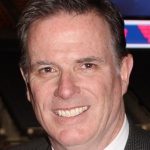 It is possible but it takes some effort to find opportunities and money for school. Assuming poor means Pell Grant eligible, then these steps should be followed:
A) Try new things in high school. Don't wait to start the self-discovery process in college. It'll help you make a better college and career decision down the road.
B) Don't even consider out of state public colleges/universities. And if average means academics, private colleges will also be too expensive.
C) Find the colleges that want you. Be in the top 25% of the test scores and GPA. They will pay more if your attendance helps them. Extracurricular activities help too.
D) Find the money that's available to you. That's the state and federal money. Get it by filling in the FAFSA early and accurately. October is early. Submit applications early too. Be there when the money is handed out. Plan on working part-time and summers.
E) If the price is still too high and would require too much borrowing, consider a community college. Use it for inexpensive credits that transfer and, if needed, further career exploration through coursework.
F) Graduate on time.
8) Sean Pour
I funded my way through college by working on a side hustle that turned into much more. I believe with all the technology out there even an individual that has the chips stacked against them can teach themselves income-earning skills to fund their education. It's exactly what I did, and I believe others can follow suit.
Here's what any student can do:
A) Watch free programming tutorials on YouTube, or take a full course on a website like Coursera
B) Take that skill and start offering it as a service on a website like Upwork or on websites like Craigslist. People are paying good money to have websites built, and you can learn how to make basic sites relatively quickly.
C) Alternatively, if you're not into client work, you can start a small startup. The only investment is really time, and you'll learn tons along the way. That's the route I took with my company, SellMax and it worked out very well for me.
I also managed to graduate with a degree in computer science from San Diego State University all at the same time. And I graduated debt-free.
9) Dirk Maierhafer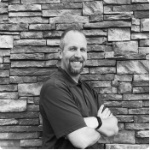 The best way to pay for your higher education is to have someone else pay for it, but not your parents! When choosing a college, start early and take your time. Make sure the college you want to go to will be a good fit for you. This is about you and no one else.
Top 5 ways to have your education paid for
A) Scholarship
B) Grants
C) Join the Military
D) Employer Paid Education
Top 3 ways to lower the cost of your education and not incur a student loan debt
A) Choose a Community College or Technical College
B) Living off-campus
C) Pay-as-you-go
By choosing a community or technical college while living off-campus, you can substantially reduce the cost of your higher education to $15,000 or less for a 4-year degree, which is a financial win!
The last option . . .
D) Taking out a student loan
If you take out a loan, you only want to take out a Federal loan, such as the Stafford loan, and avoid private loans altogether. Keeping your cost low is key.
10) Rickie Chaffold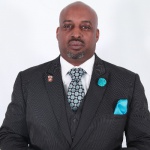 There are many inexpensive options if you are willing to perform the due diligence necessary to find a program that fits your budget. In this pursuit, know that financial aid and scholarships are available to all who meet the criteria.
The reality check is that any information that is delivered in a structured setting, which affords one usable information that can be applied to accomplish a job is in fact quality education.
Most junior and community colleges teach from the same books as ivory league universities. The only difference is the cost of where you choose to attend. Do not let the name or location (online) of a school discourage you in pursuit of quality education.
There are many websites that rate professors, classes, programs, and institutions to use in your vetting process. Keep in mind that employers are seeking specialized knowledge.
Certifications and mastery of a specific subject matter through apprenticeship, internship, and on the job training are all inexpensive routes to pursue in educating and equipping oneself with the necessary tools to be successful in any field of employment.
11) F. J. Talley
Students have more ways to find college funding than they think. Smart students enter every little contest that they can find from Rotary Clubs, Optimists Clubs, etc., which can provide small monetary prizes that can add up into a tidy sum.
Another source is the Advancement or Development Offices of their college of choice. They often have scholarship dollars available that may not be awarded through the Financial Aid Office.
Student can also ask their parents' employers about matching funds or college grants that may be available to their employees or their dependents. Unless somebody asks people in HR, that money may sit idle.
Another excellent way to spread out the financial load is to enroll in a payment plan through the college or university. In this way, a set amount of money per month is paid—often little or no interest—over the course of the term. This allows the student to take out smaller loans, gives the family a semester of breathing room, and lowers the eventual loan burden upon graduation.
12) Jessi Beyer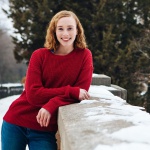 It's probably not the answer that prospective college students want to hear, but the best way to procure funding for college, as a below-income student, is to pursue as many grant and scholarship opportunities as possible. Many organizations offer to fund students, specifically those from low-income households.
Make sure to fill out your FAFSA *well* and look into grants and scholarships from your local chambers of commerce, any charitable organizations you belong to (nationally or locally), and companies that your parents work for. Also, don't be afraid to take loans or work-study opportunities.
Finally, consider your school. Sometimes the Honors College at a mediocre university will provide more than general admission at a large but academically well-known university.
13) LaKeisha Mallett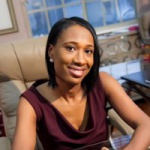 There are many ways that anyone can receive a quality education if the financial means are not available.
Everything you need to learn can be found in a book. Getting a membership at the local library is one way that would enable you to pick a subject, for example, from anatomy to zoology and learn all that you can about the subject. Resources at the library are free, they only cost you time and focused dedication to a study regime.
Another way is to find a mentor to guide you in the direction of success in your chosen endeavor.
Money doesn't have to keep a determined person from being successful or reaching any life goals.
14) Yash Sharma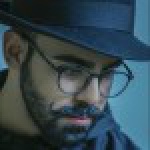 Poor students can use the following sources, which I used to learn as a poor student, for free. I now run a successful business online.
A) YouTube – It is the largest video search engine. It offers all its contents free of cost. I have extensively used YouTube Videos as a source of good quality knowledge.
B) Coursera and edX platforms – These 2 are the best platform to learn from elite universities of the world. They also offer financial aid for their tuition fees.
C) Public Libraries – Books are great to enhance knowledge. I use a public library to learn from books at zero cost.
15) Igor Mitic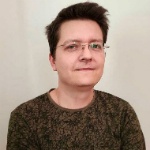 Students lacking the resources can do the following things to get  quality education:
A) Apply for private scholarships
Apart from major state and University scholarship programs, there are numerous smaller scholarships that may not be as familiar. You should do thorough research of scholarship options and apply to as many as possible. 
B) Get a part-time job
Working and studying isn't always easy, but part-time jobs can cover some of the living expenses. There may even be some University jobs available that can help reduce tuition.
Also, finding a place to live outside of campus can significantly reduce the overall tuition cost.
C) Consider taking a year off
A student may decide to take a year off as a high school graduate to find a job in order to save some money for University. While you probably won't find a high paying job, you will still be able to earn and save some money.
A student could also use a gap year to research your possibilities and carefully craft all of the University and scholarship applications.
16) Balazs Hajde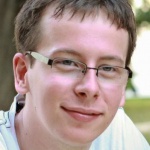 A lot depends on the aspirations and preferences of the student. But these days, online platforms like Skillshare and Udemy provide affordable, quality education straight from industry experts and professionals.
While university and college have their purpose and importance in society, many skills can be taught and practiced without a degree in higher education. Online courses also require much less time and commitment to complete, and you can go at your own pace. So the student can decide how to divide time between part-time jobs and their studying.
17) Ashton T. Harvey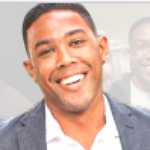 If you believe that you are an average poor student then the war is already lost. You need to first understand that you are an elite member of society working through the growing process to becoming Significant! If that is who you are then what I have to say next will be your next steps to obtaining that quality information you need.
A person who won't read has no advantage over someone who cant read- Mark Twain
Let's fast forward to the 21st century. Truthfully, if you have access to the internet you have access to quality information and the advantage over someone who does not. You have access to YouTube, Podcast, journal articles like this. Education comes from the application of information from these sources.
The gap between the successful and the unsuccessful in this world is not information, but its application. If you want to create an advantage over someone else continue to grow yourself daily by being resourceful to find what you need to move forward. If you are dedicated to becoming greater get around and surround yourself with people you want to emulate.
At the end of the day, you learn most when you are practical! Don't let your current situation be the anchor that keeps you from growing educationally.
18) William Worster, J.D., LL.M. (Adv.)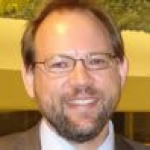 I am an assistant professor of law at The Hague University of Applied Sciences in The Hague, The Netherlands for the last 10 years. I am also an American with a JD and experience teaching at the University of Missouri-Kansas City Law School and Leiden University. After earning my Juris Doctor degree (JD), I moved overseas to the Netherlands to continue my education with an LLM and Ph.D.
One way that poorer students can save money significantly, which should not be overlooked, is to go outside of the US. The US has one of the most expensive education in the world, and most states have been reducing support of universities significantly over the years.
In Europe, universities are highly subsidized by the government because they are seen as valuable public institutions. Tuition is one of the largest costs for college. Students can get a Bachelor's degree or higher at a steep discount in Europe, even including the costs of airfare and visa fees. For example, in the Netherlands, where I teach international law, the cost of education is only around $10,000 per year, but the Dutch Government gives everyone, including Americans, a subsidy that reduces the cost to $7500 per year.
If someone has an EU passport, then the discount is even higher and they only pay around $1750 per year. Housing costs in Europe can be similar to the US, with some exceptions, like London, being very expensive. But the lower tuition fees can make up more than the difference.
It goes without saying that many universities in Europe are just as good, if not better, than many in the US. The Times Higher Education world university rankings can give students a good idea of the relative quality of foreign schools. Most offer entire degree programs in English, but students do need to check. Students will also need to keep in mind that the diploma they receive might be a little unfamiliar to future employers back in the US, but the student will also have the experience of extended living abroad on their resume.
19) Nicole Durham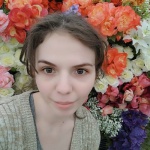 There are a couple of options that can help reduce the cost of education for the average student, especially for those in the USA, given the high cost of traditional colleges.
A) Military GI Bill offers college funding for its service members. This is a great way to get housing, healthcare, and college paid for. The downside is that members have to be in for a LONG time before they can transfer the GI Bill to any of their family members.
B) WGU online- Is an online nonprofit college that lets you pay as you go with the option to complete as much work as you want within a time-frame. This college is perfect for those who like to work while saving money at the same time. One can also finish their degree faster than an in-person college or any other programs.
C) "University of the people" is a free college that requires $60 application fee plus a $100-$200 per test. Here, teachers volunteer their time, and one can walk away with a degree for about $1000 a year. They also offer scholarships, for enrolled students, to lessen the educational cost even more.
20) Jason Lavis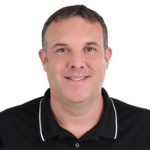 Success in education is relatable to success in work. Internal motivation and self-discipline are, by far, the most critical factors. Almost anything that a teacher could teach you at an expensive school can be sourced online for free. For the majority of job skills, you can access self-learning courses, academic papers, and so on as long as you have internet access. (There are, of course, exceptions for specific careers, where specialized equipment is needed). If a child doesn't have a computer or smart gadget, they can use the local library.
Every child needs to understand that they have the same chance of success as anyone else in the new world that is forming. Due to artificial intelligence (AI) and machine learning, many jobs will disappear, regardless of whether they currently require a degree or doctorate.
The best employees and entrepreneurs of the future will be creative problem solvers and not textbook regurgitators. Getting a good education when poor, is prime training for tomorrows leaders.
21) Stacy Caprio
If you are both an average student and poor, you should consider going to an in-state college, as they usually have a large discount for in-state students. Another option is to go to a community college for the first 2 or 3 years and then go to a normal college for your last few years to save huge on overall college costs.
22) Ulysis Cababan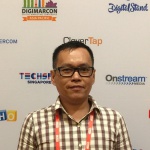 A good education doesn't always come from a good school. It can come from free books, from your nearest library, or a free source of information/tutorials on the web that any average poor students can use to educate themselves.
It can be a skill that can be used as an asset to generate income from sources of information that abound everywhere, you just have to be resourceful enough to find it.

23) Joshua Tulip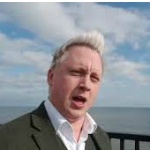 Students can use platforms like Enrol  – the website offers the largest course database in the UK. It has a wide range of government-funded, classroom-based courses which are perfect for students who cannot self-fund education.
The Enrol platform also offers a selection of over 50,000 low-cost online courses for students who are unable to travel.
The management of the Enrol platform is currently developing software to teach basic education (entry levels of Maths and English) to underprivileged children all around the world, which they hope to launch in 2020.
24) Alexis Walters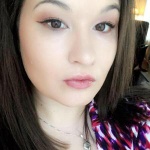 Without parental funding, trust funds, or athletic scholarships, how can an average broke teenager, right out of high school, afford a college degree? Sure, there are always loans, and they may be the only option for most, but there must be ways to minimize the amount of debt that students sign up for.
Luckily, Connect Room & Board has a solution for the hundreds of thousands of average college students struggling to pay for quality education. While there is little that can be done to lower tuition costs, Connect Room & Board housing matching services allow students to find affordable, quality housing at a fraction of the cost of university dormitories.
Connect Room & Board also offers short-term, fully furnished internship housing for the countless broke college students hoping their unpaid or low-paying internships will lead to landing a life-changing job.
Tags:
Affording College
benefits of getting an education
Broke college student
Broke college student scholarship
broke student
college education fund
Education
education fund
Education importance
educational funding
Getting an education
go to school
Grants for college
how to get an educational grant
how to pay for grad school
how to pay for medical school
how to pay for school
how to pay for school without financial aid
i am a poor student
pay for school
pay for school stuff
paying for grad school
poor college student
poor student
reducing poverty
scholarship for poor students
school
Student
Student debt loan
Student loan
Student loan gov
Students
the education fund
why get an education