1) Alun Baker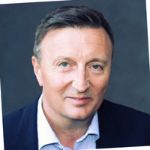 I have noticed, as a cybersecurity expert, a rise in COVID-19 opportunism online. We've seen hackers target quarantined employees by using coronavirus tracking apps that install ransomware, coronavirus attachments that contain malware, and phishing emails claiming to be from the Centers for Disease Control and Prevention (CDC) and The World Health Organization (WHO), which is all in an attempt to steal personal information.
Hackers are returning to old-school strategies such as phishing and ransomware because fear makes people less careful about the things they click and download.  It's important to never click anything from an unknown sender. If someone you know forwards you a link to an official website like the WHO/CDC/IRS, it's worth going directly to the website rather than clicking the link.
I also want to warn people about the risks of online banking during this current crisis. As most people are forced to use online banking through their phones or computers, hackers could try to hijack your log-in credentials through insecure wifi networks or by using phishing websites or fake overlays. 
Make sure you use the official app for your online banking whenever possible or go directly to your bank's website if using a computer.
2) Joseph Shadeck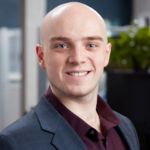 The simplest way to avoid online scams is to ask yourself, "does this sound too good to be true?" If the answer is yes, you need to do a lot more research on the company and person you are talking to. 
I work in the financial industry and people write-in multiple times a week asking if a company is a scam or not. No company or person has a secret algorithm that successfully picks stock trades or forex trades with 75% accuracy. 
Nobody has found a way to master the cryptocurrency market to guarantee a 2% profit each day. Even if someone could produce these results, they would not sell them for a few hundred or a few thousand bucks.
If for some reason you ever find yourself talking to a financial company promising abnormally high returns, do the following three things. 
A) Check and see if the company has proper credentials. For example, stockbrokers will be registered with the Securities and Exchange Commission and the Financial Industry Regulatory Authority ("FINRA"). 
B) Search "company name review" on Google and see what trustworthy websites are saying. 
C) Search "company name scam" on Google and see what forums and articles are saying. If after all of this you still do not know if the company is safe, they probably are not.
Also, if you are a teacher or a government worker like my dad and girlfriend, please be careful with who handles your retirement. There are hundreds of self-titled "retirement specialists" who have no formal financial training. These people will try and get you to make poor investments, such as annuity funds. Always check your financial advisor on sites like investor.com
3) Adam Sanders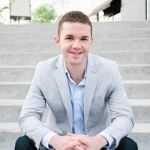 This is something we deal with every day, where disadvantaged populations, like those that we work with, are disproportionately targeted by scammers online. There are a couple of sneaky online scams that are VERY popular right now that people need to be aware of:
A) Work from home employment scams: There is a very sneaky scam right now that's often advertised as a work from home opportunity. After being hired for the job over the phone or through email the employer informs you that they are going to send you a check to cover various business expenses for something like $5,000. You are to deposit that check into your bank account and then use those funds to make various purchases for the business.
Next, you'll usually be instructed to purchase things like gift cards, electronics, or other items that are easy to resell and ship them to various addresses, often out of the country. After about a week of this around the time when you've run out of funds from the initial check, you'll receive a call from your bank. 
They will inform you that the check you deposited was fraudulent and that you're still responsible for the $5,000 you spent. Thinking this must be a mistake, you'll reach out to your new boss but will likely never hear from them again now that they have $5,000 in gift cards and electronics from you.
Legitimate employers will never ask you to deposit work funds into a personal account or to spend large amounts of your own money to be reimbursed later. Any purchase of company equipment or materials should be done using a company credit card or by individuals at the company itself.
If you're ever asked to send anything of value to someone as a requirement of your job (money, gift cards, electronics, etc.) it's likely a scam.
B) Tax return fraud: There are many websites out there that claim to be able to do your taxes for free and get you a bigger tax refund than anywhere else. Many reputable companies can provide this service but many are also looking to scam you.
The scam usually starts with you receiving an email or other advertisement stating that your tax return is ready and there are just a few more steps before you can get your maximum refund. They make big claims that they can get you more money than anyone else and you won't pay a dime! 
You follow the link to a website where you have to put in your W2 information, social security number, banking information, and a few other pieces of information to process your return. After submitting the information, you're then informed that you should be receiving your return in the next couple of weeks.
Sounds great, right!?
Unfortunately, you've just become a victim of tax return fraud. These sketchy websites will be filing a tax return but will be directing the funds into their bank accounts! After that, they send the money out of the country and it's very difficult to track them down.
The good news is that this is a scam that can be easily avoided by doing a little research and working with trusted companies. There are several large tax preparation companies like TurboTax, H&R Block, Jackson Hewitt that have great reputations and can do everything the scammers say they can without ripping you off. 
Do some research online about any company you're considering and don't hesitate to use a large, established company with your largest financial transaction of the year (your tax return).
4) Norhanie Pangulima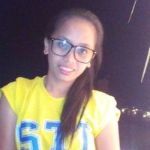 Cyber Security is often neglected as we go after convenience when transacting online. As a busy person, paying bills, buying stuff, getting a job and even dating are conveniently now done online. No need to dress up and no putting up with traffic and mass of people, as everything we need is online.
Though often overlooked, we should take a closer look at how to protect ourselves in the online world where a lot of us have already been catfished, phished and scammed. As of March 2020, the amount lost to scam is at $15 million in 15,000 reported cases.  
Do we now stop using online resources to avoid being scammed? No, we do not. We just need to be vigilant and careful.
Here are 2 points to explore for us to avoid being scammed and be confident in our online transactions:
A) Do not give out Personal Identifiable Information (PII) such as banking information, credit card information, passwords, and social security data to sources unknown: An email, phone call or even text message received asking for PIIs, usually looks professional or poses as a legitimate institution. 
Remember that the 's' in https stands for secure when entering banking details or credit card details to untrusted sites. Do not give credit card information verbally easily, too.
B) Do a background check. Even if the institution's name is legit, do make time to research. If they are offering a promotion in exchange for your PII then call them to verify or check their official and known website. In dating sites, do not give out sensitive data. 
Do not wire money, usually to pay for plane tickets or gifts to a person you have not met personally. Also, do not pay upfront for a job, do not wire money. Millions of online jobs are posted, research the company hiring you.
Technology is something we have that we can take advantage of, use it, but use it wisely.
5) Nathan Grant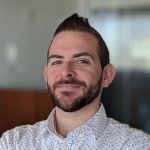 Though working from home, during the quarantine, is less of a risk than working from public wifi networks, scammers and fraudsters are still working hard, and being creative on how to access unsuspecting web users' personal and financial information. 
You can avoid scams by taking some of these basic preventative measures:
A) Don't click on any links that look suspicious, or have been sent to you by someone you don't trust.
B) Scammers will send fake emails crafted to look like they're from actual companies you might deal with, even stealing company logos to aid in the illusion that they are legit.
C) Be cautious of fake clone profiles on social media that steal photos and names of people you know closely and private message you, often with a message about urgent information to entice you to click without giving it a second thought.
D) Make sure you're only using secure websites, when browsing and shopping online, before sharing any personal information.
E) Double-check that the URL of any website you're on has two things to ensure you can safely share your personal information — a lock symbol next to the URL in your browser, and https instead of just http at the beginning of the URL itself. If you don't see those symbols, do not send any personal or financial information on that site.
6) Liam Flynn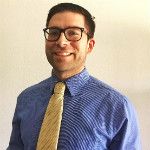 Here are some steps I find to be the most useful in avoiding and preventing online scams.
Most importantly, avoid any chances of being scammed before it even happens by ignoring emails from senders that you don't know and avoid downloading files from sites you're not familiar with. Also, use your pop-up blocker to protect your computer from being susceptible to viruses and any potential scams.
It would also be beneficial to use strong passwords and to check your bank statements and recent transactions daily. Most banks have notification settings already in place for this. Websites aren't the only ways you can be scammed online these days. 
There's a new trend of romance scams, where people seek relationships and friendships with people that they only have intentions of scamming. So just be sure to not give any excess or personal information to anyone you haven't met in person.
If your personal or financial information has been given out or stolen in a scam, change all of your online passwords on a device not linked to the scam. Use a different password for each account. If you come to realize or become suspicious of you being scammed do not continue the conversation by any means. 
However, you may want to keep the contact information you have of them to report to any authority you find to be the most helpful. Do not make any more payments and beware of fake threats.
Some scammers will try to intimidate you by pretending to be an enforcement agency (sometimes overseas) that can return all of your money for a fee. Don't give money to anyone on the promise they will get your lost money back! 
Contact the bank or service you sent money through. Notify them of the situation and ask to dispute any transactions that you did not make yourself. They will have a policy in place to deal with fraud. Lastly, use certified fraud protection services such as Netsafe, Ministry of Justice and Norton!
7) Marius Migles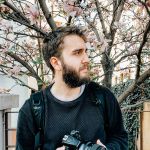 It's hard to stay away from online scammers in this period where many people focus on online presence. It is increasingly difficult to trust people, but my advice is to not trust any person who sends you an email or any person who calls you and whose number you do not know. 
More important is not to panic or not to make big investments during this period. Take into account all the factors of an investment, such as the time you invest, or the amount of money you'll invest.
8) Jan Youngren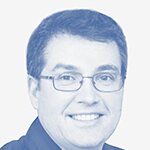 Avoid pop-up websites related to the virus. Right now, the vast majority of coronavirus-related domains are being used for online fraud, malware distribution, or are obvious scams peddling cures, vaccines, and supplements. 
Avoid these at all cost! Your source of coronavirus-related news should not come from email nor social media nor Google, and especially not a mobile app. These are some of the oldest playgrounds for scammers, where attachments and benign-looking links result in stolen personal data or even banking info."
Also… "Phishing is spiking as people take to their homes. So we need to be aware of how scammers work, and how to avoid becoming a victim. 
Normal anti-phishing practices apply here: be very cautious about attachments, check the email addresses of senders for any discrepancies, and also check for any spelling errors. If it's not solicited, or from someone you know, it's best not to open and to send those emails straight to spam.
9) Cindy Murphy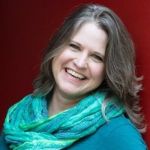 Scammers are still predominantly using email to deceive their victims. What's new in this era is the fraudulent messaging within the emails: the CDC asks for donations in Bitcoin. Your COVID-19 Tax Relief Documents are available on this (fake) website. A doctor from the World Health Organization has "drug advice" if you click here. 
This is social engineering at its worst — and unfortunately, it's more likely to work in these uncertain times. People haven't become more gullible in the past three and a half months; they've become used to big changes in small messages. When the next news headlines could be a matter of safety or sickness, it's much easier to believe information that appears right in your inbox.
While many aspects of everyday life are far beyond any one person's control at the moment, some guidelines are still relevant when considering cybersecurity. To avoid the bombardment of COVID-19 themed attacks, be sure to rely on trusted news sources directly. 
Organizations like the WHO and the CDC certainly have enough on their plate, yet they've also taken on the responsibility of informing the public of their cyber policies. In general, you shouldn't trust emails that attach unexpected documents, request credentials, or offer any lotteries or prizes — even if they appear to be from these organizations. These resources also offer opportunities to report any suspicious messages you may receive.
10) Shagun Chauhan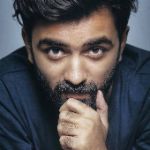 As the internet continues to expand in every possible way, so will online scams continue to grow at a constant speed. No one wishes to become a sufferer but, due to tricky methods, hackers try to stay one step ahead of the masses.
Online thieves use the internet to steal your information. Often this involves scams such as Phishing. This is when an online scammer plays tricks, impelling people to enter sensitive data from a legitimate website. Spoofing is when a fraudulent email-sender wishes you to respond to an email that looks like a legitimate company.
Here are the top five scam-savvy tips for avoiding online traps:
A) Check the URL: Performing online payment processors, communications via popular social websites, and IT administrators are commonly used to attract the unsuspecting public. The phishing website may look like an authentic website, which may redirect you to the false website, and, in the process, also increasing the traffic to the false website.
B) Stay caution: People, out of nowhere, may contact you through emails or phone to ask about your personal information. Only open emails, links, and attachments from trustworthy sources. 
C) Know your sources: Providers who allow your email hosting, internet hosting, etc. Be sure to understand what medium these providers will use in contacting you. 
D) Protect your computer: Install spam malware, anti-virus software, and firewalls. Just protect your devices by keeping all your software or programs up to date. 
E) Act immediately: If you think that you have been the victim of an online scam then act instantly. Notify the companies whose account number, PINS, or password was given to an unidentified source. 
You can stay less stressed while doing online activities if you adhere to these tips. But remember, there is no 100 percent guarantee of staying safe from scams. 
Fortunately, the more careful you are, the more likely you will be able to spot and avoid these scams.
11) Rob Errera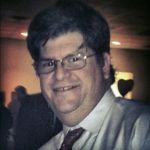 I got scammed on eBay back in 2009. I sold a laptop to a guy in Kenya named "John A. Boy." Yeah. John, a boy. I was so eager to sell the computer that I didn't even notice the fake name. 
The payment cleared, so I shipped the computer off to Africa. Then the payment was declined. Turns out John Boy used a fake credit card. And I was out a laptop. In my zest to get rid of an unwanted laptop, I tossed my common sense out the window. 
But common sense is your greatest weapon against internet scammers. While online security has improved, so have the techniques and tricks of scammers. – Learn to spot scammers – they pretend to be people you know or businesses you use. Keep an eye out for wonky email addresses or misspellings. 
Don't share personal information, especially with banks and businesses that already have it. Run the subject line of suspicious emails through Google followed by the word "scam" or "fraud" and see what comes up. 
A) Hang up on robots and telemarketers. Then block those calls on your phone.
B) Use a credit or debit card that offers good fraud protection such as Chase and Discover. Both have great reputations for spotting fraudulent charges and securing customer accounts. 
Scammers have taken advantage of the COVID-19 quarantine to launch targeted scams, including fake vaccines and other bogus corona cures. Some malicious scammers send emails threatening to infect you and your loved ones with the virus. 
Double-check the source of all suspicious emails. Scammers will use legitimate business logos — like the World Health Organization — to lure you to fake websites. Don't fall for it. And don't trust, John A. Boy!
12) Kenny Trinh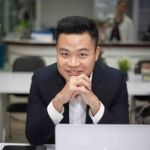 Do not click links in emails when online. Even if it looks like it is from a reputable source, do not click the links. Call the company directly by Googling and going to their direct website via Google, not through the email links. 
These can be phishing scams and a lot of people get easily tricked into clicking on the links. Also, only download programs from reputable sources and never give out private information online, including financial.
When you receive a phone call in real life asking for a credit card number, social security number, government ID, or banking information, do not give it out and hang up right away. 
Then if you have a phone number blocking app, block that number or area code. These are likely scammers, as reputable companies would not call you asking for this information.
13) Stacy Caprio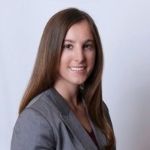 One way to avoid scams especially now that almost everything happens online is to never click a link and especially never download anything from a link sent to you in an email by someone you don't know, or that is on a random website. 
You even have to be careful about clicking or downloading email links from companies you do know. The other week a company I'm on the email list of was hacked and the hacker sent out a malicious email and link. I clicked the link but didn't download anything, and so it was fine. But it shows how careful you have to be online.
14) Arun Verma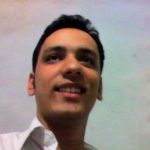 More advertisements (ads), than ever, for earning money online are popping up on social media these days during the quarantine period. Some of them may be real opportunities, while most of them are scams. 
For example, you are likely dealing with a scam when you see ads for earning millions of dollars in a month with no qualifications or skills required. Fortunately, these are easy to identify scams. 
In other cases, you will see ads informing you of how to earn realistic amounts of money by doing tasks online. However, if they do not provide any information about themselves like their website, any landline contact number, or any realistic email ID, then you should not reply to such ads. 
These are very carefully planned scams that make them reasonably easy to believe, and then the scammers take you off guard. Do not click on some uninvited contacts or some suspicious links. 
Another way to minimize scam is to choose your passwords carefully. Many people use the same passwords for all of their accounts, or they use straightforward passwords like their names, date of birth, or a combination of both, which are easy for scammers to interpret. Choose different passwords for different accounts, and which are not easy to guess.
15) Katie Holmes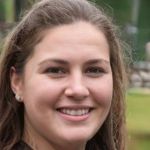 There are loads of ways people can and do get scammed online. The way to avoid scams is simply to Google the company name, or website, or person that you're dealing with, and also Google what they're selling. 
You should be able to find in a minute or two if there are scam complaints or if scammers have tried the particular scheme before. For example, if someone is trying to scam you online by saying that you need to buy gift cards to pay off your IRS bill, then yes, that's a real scam. A Google search of that will quickly reveal that it's nonsense.
16) Samantha Moss
My friend received a phone call from someone pretending to be a bank representative telling her that she needs to update her account to strengthen security. Believing in the person, she gave the access code that was sent via her phone. 
When she checked her email, online payment transactions were made, and a huge amount was taken from her account. She then reported it but the bank could not refund the money since she's the one who gave the access code to the scammer. She cried and this experience became a lesson.
In times like these, scammers have more opportunities to victimize people since the usage of online logins have increased as more time spent online has also increased. 
Over 16,000 Coronavirus-related domains have been registered since January and 0.8% of them (93 websites) found to be malicious. Just imagine how many people these 93 websites can reach and scam?
And now, here are some tips on how to avoid online scams:
A) Do your homework. When you receive an email or phone call, you should check the legitimacy of the sender by searching and reading articles from Google results. You'll be surprised to see similar stories. This way, you'll have an idea of whether it's legit or not.
B) Be skeptical. It's better to be sure than to be sorry. Don't just grab free trials and big discounts. Most of the time, they are too good to be true. Emails telling you that you won a prize are mostly scam!
C) The presence of mind is the best. The alertness of our minds by thoroughly asking questions before believing anything or anyone is a great help in avoiding scams. Always think twice when something is new to you and think of the possible risks that your decisions can bring to you.
17) Michael Alexis
Cross-reference with BBB and stay local: Especially in these uncertain times, you must cross-reference any company with the Better Business Bureau's website. 
If there's even a shred of doubt that you should use this company, don't. Besides, this is a great time to use locally owned businesses that your friends and family can vouch for. 
So don't buy that thing from a sketchy looking website, ask your inner circle where they buy their things from and go there. You'll be helping your local economy and staying safe while doing so.
18) Tim Absalikov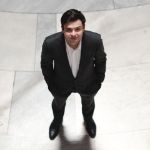 Any information received should be called into question to avoid being scammed online. That is, you should check the data that was sent to you from an unfamiliar email or account before you trust it.
Remember the names of company emails to the last symbol. I have come across many of this type of fraud where company emails are mimicked. 
 I even, once, had to change my credit card because of a fraudulent copy of the site, which overtook the original in Google search results.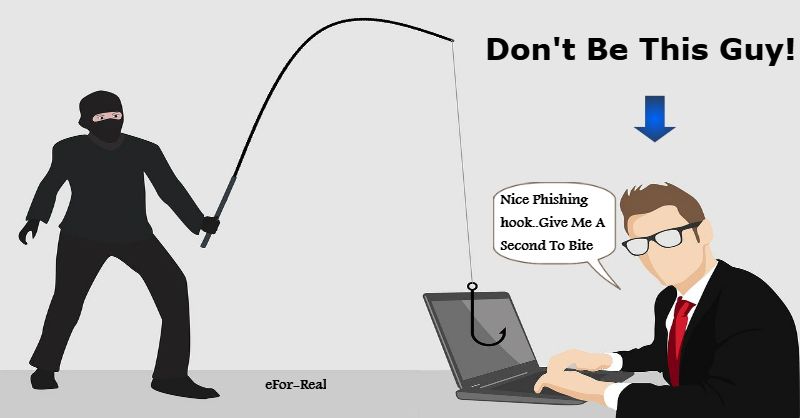 You are viewing 1 out of 1 answers, click here to view all answers.