show less
show more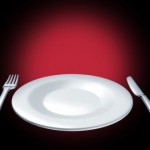 Public Group
active 11 months, 2 weeks ago
Please post, in 338 characters, any valuable and unique information that relates to EATERIES?
Please read this information before posting on Discoverybit.com.
Michelle Akers posted an update in the group Eateries 1 year, 4 months ago

The Popular And Favorite Ugandan Snack, Known As Rolex, Has Broken The Guinness World Records After The World's Largest Rolex, Weighing 204.6kg (32st 3lb) And 2.32m (10ft 6in) Long, Was Created. The Record-Breaking Dish Comprised 1,200 Eggs, 90kg Of Vegetables (Onions, tomatoes, Cabbages, Carrots, And Peppers), 72kg Of Flour, And 40kg Of Cooking Oil.


World's Largest Ugandan Rolex - Guinness Record

Amelia Bedelia posted an update in the group Eateries 3 years, 11 months ago

For The Fourth Time In A Row, Chick-fil-A Has Been Rated As The Best Fast Food Restaurant In American By The American Customer Service Index. The Rating Was Based On Factors Like Eatery's Accuracy, Food Quality, Menu Variety, Cleanliness, Staff Behavior, And Website Satisfaction. McDonald's Ranked Lowest On The 2019 List.


Chick-fil-A named favorite fast food

Zane Oxenham posted an update in the group Eateries 5 years, 4 months ago

Switzerland Has Now Joined New Zealand And Reggio Emilia, A City In Northern Italy, To Ban Cooks From Boiling Lobsters Alive; This Is All Thanks To The Efforts Of The Animal Right Movement. I Definitely Think It Is Inhumane To Cook Any Animal Alive; See If More Countries Follow Suit.

Discovery Bit This is a social network for those interested in unique and valuable information!