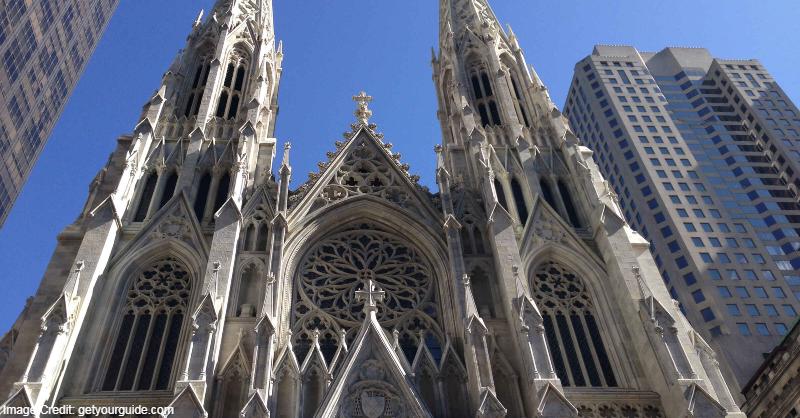 2 East 51st Street , New York, New York 10022, United States
St. Patrick's Cathedral is the largest Catholic cathedral in North America. It has the capacity to accommodate about 3,000 people at a time. The Cathedral is also considered the largest Catholic cathedral in North America to have been decorated with the Neo-Gothic style architectural design.
The Church is a popular cathedral that welcomes over 5 million tourists every year. And it is also one of the top tourist attractions in New York. Besides, it is the home of the archbishop of the Roman Catholic Archdiocese of New York. If you are looking for the place that wears the greatest symbol of the Catholic church in the United States, then the only place to visit is St. Patrick's Cathedral. This explains why it is referred to as America's Parish Church.
St. Patrick's Cathedral is a place that combines faith and amazing works of architecture. Its foundation was laid in 1958 but it was completed in 1878. One of the explanations for the lengthy time it took for the structure to be completed is because of the civil war, which forced the workers to stop working until after the civil war when they resumed in 1865. Spires, a long tapering object, were added to the building 10 years after it was completed. This made it the tallest building in New York City at the time.
Today, it is a cathedral that does not only attract worshippers but also tourists. This is because of its architectural design, its historical significance, and its symbolic representation of the catholic church in the United States.
The church is free to visit. You will, however, need some money to take care of the trip to this tourist attraction and, maybe, also donate some cash for the maintenance of this structure.
Wouldn't it feel exciting to see the mighty structure that is considered the pillar of Catholicism in America? Well, the choice is yours to make. But it is important to make a positive choice that expresses your interest to live your desire.
Source: Vitus Cathedral, Wikipedia
Wednesday
6:30 AM - 2:00 PM
Thursday
6:30 AM - 2:00 PM
Saturday
7:30 AM - 6:30 PM