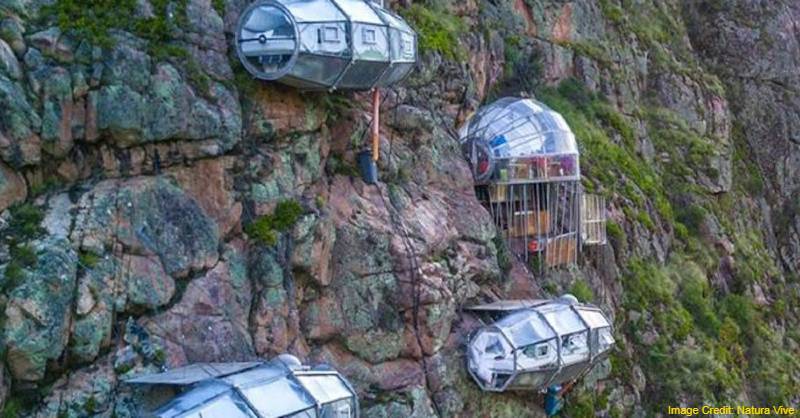 28B , Urubamba, Cuzco , Peru
Skylodge Adventure Suites are unique luxury accommodations pods that are perched 1,200 feet above the Sacred Valley of Cusco in Peru.
A Skylodge suite comes with four bedrooms, a dining area, and a bathroom. The lodge can accommodate a maximum of 8 persons per night. 
And the pods, which are made with aerospace aluminum and weather-resistant polycarbonate, are very safe.
The transparent pods, which are great for the adventurous traveler, offer a 300-degree scenic view right from one's cozy bed.
But like all great things with some shortcomings, tourists must either climb more than 1,200 feet in elevation or hike a strenuous trail, connected with zip lines, to reach the pods. 
A stay at the Skylodge suites includes transportation from Cusco, a bilingual guide, and gourmet dinner and breakfast, which could set you back about $500 per person.
Source: Tripstodiscover and Naturavive
Wednesday
Appointment only