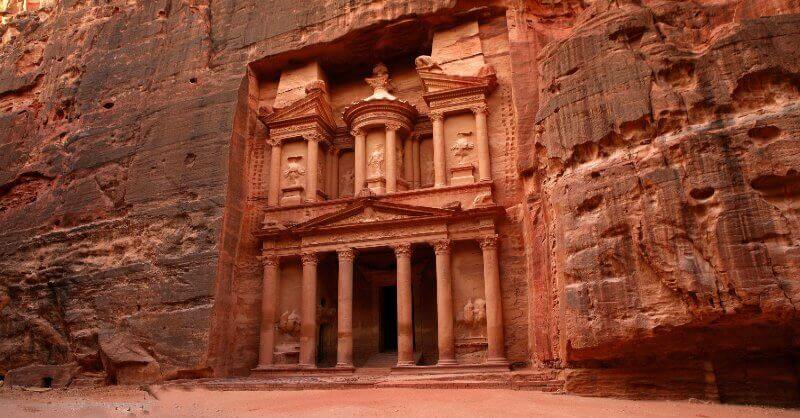 Colonnaded Street , Petra District, Ma'an Governorate , Jordan
Petra, one of the seven wonders of the world, dating to around 300 B.C., and situated between the Red Sea and the Dead Sea, is said to be the capital of the Nabataean empire of King Aretas IV. 
Petra indigenes were said to be experts in "manipulating water technology, constructing intricate tunnels and water chambers, which helped create a pseudo-oasis." 
Petra, in addition to its water conduit system, is also famous for several of its incredible architectural structures carved into stone cliffs, a 4,000-seat amphitheater, and the El-Deir monastery. Petra also comprises tombs and temples carved into pink sandstone cliffs, giving it the "Rose City" nickname.
The 45m-high Al Khazneh, also known as "Treasury," could be the most famous structure in Petra. Treasury is said to be a temple with an ornate, and Greek-style facade.
Petra was declared a World Heritage Site in 1985.
Wednesday
6:00 AM - 6:00 PM
Thursday
6:00 AM - 6:00 PM
Saturday
6:00 AM - 6:00 PM