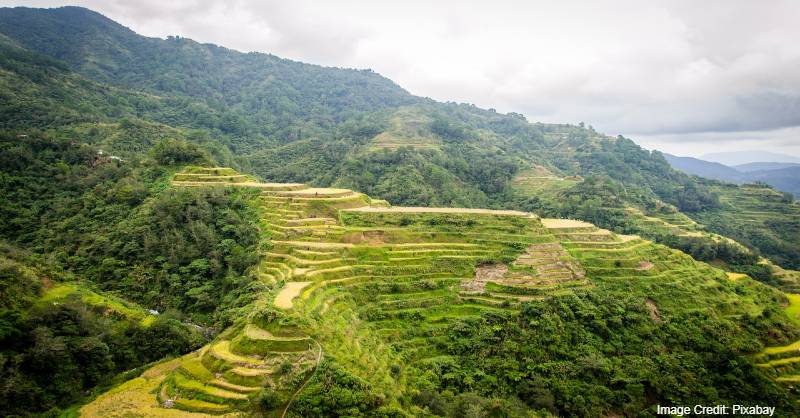 Banaue, Cordillera Administrative Region , Philippines
The Rice Terraces of the Philippine Cordilleras, which are sometimes referred to as the Eighth Wonder of the World, are terraces carved into the mountainside over 2,000 years ago, that form steps for rice and vegetable farming.
These terraces are magnificent, especially when you consider that they were built almost entirely by hand.
There are five clusters of terraces available to explore, however, the Banaue location is most widely accessible and features the Ifugao village of Batad.  The rainforests above the steps provide a rich soil irrigation system, and the terraces are still harvested by the Ifugao each year in June and December.
Be prepared for a hike if you would like to explore the terraces, given that there are over 30km to walk.  Batad itself has no roads in or out, and the concrete stairs to reach it are a tough trek.  Banaue is a full day`s travel from Manila, and most hostels will connect you with a night bus to transport you.
After you have explored the rice fields, head to the museum in the village, or enjoy the local hot springs.
While admission to the UNESCO World Heritage Site is free, you can also hire a tour that includes meals.  If you are interested in the local history and culture, a multiple-day tour is recommended to explore the other clusters of terraces.
Source: Guidetothephilippines and Whc.unesco.