How Do I Easily Find A Good Remote Work From Home Job In A Dwindling Economy?

1) Ahmed Ali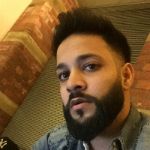 Working from home, due to the effect of coronavirus, is becoming more common. However, not all employers are offering a work from home option. Many jobs still require an in-person presence every day.
Please See The Freebies/ Promos In Our Store
While there are "obvious" industries that are taking a hard hit from coronavirus, there are also lesser-known industries that are getting affected and creating complications for their workers.
If you are currently unemployed and looking to make an income, you may need to turn to freelance, temporary and flexible work. Fortunately, there are lots of freelance opportunities that give you the flexibility to work from home.
If you think you haven't got the right skills or education for these jobs, then perhaps you need to think again. Every single individual in this world has got a unique set of skills that s/he can use; we all have fantastic transferable skills that will make us the right fit for many of these jobs, and some of these opportunities don't require a college degree.
Moreover, if you are unfamiliar with remote work, you can browse online and look for some learning courses and articles, which will help you learn common best practices, and how to maximize your productivity whilst working from home.
Now the question is, how do I look for remote work?
Follow these simple hacks:
A) Focus on Networking: 
Actively look-out for people that you have a comfortable relationship with. At some point, you had casual conversations with, emailed or connected with, in some other way.
 Avoid connecting with people who don't know you at all, it will be a waste of time. Only consider if you're confident that you can make a decent approach with someone.
There are jobs out there, and people want to fill them. You will also be helping by giving them a chance to connect you to those positions.
 Find these people on LinkedIn, Twitter, Slack Channels, Facebook, Gmail contacts, etc.
B) Search for Unadvertised Positions:
Various platforms help businesses manage recruitment through an online dashboard that captures candidates' information, and makes it much easier for hiring managers to handle applications.
The problem with many sites is that they don't allow you to search their sites for respective roles, yet they are full of great jobs that need to be filled.
Try the following method:
Go to google.com and type this in for your search: site:xyz.com + (position). For example, site:xyz.com content marketing
C) Keep your eyes open for new openings:
To make this hack successful, you have to stay on top of new opportunities. You can set up alerts on emails, app notifications, etc. You want to be one of the very first to apply.
Here are some apps that you can use to set up alerts, so you don't miss anything:
a) Buzzsumo and 
b) Google Alerts
Here are job categories that offer remote, online freelance positions:
a) Data Entry
b) Administrative Clerk
c) Program Assistant
d) Accounting Clerk
e) Customer Service
Recent customer support positions posted on FlexJobs:
a) Customer Support, Tech Support
b) Customer Support Agent
2) Kenny Trinh
Here are my opinions as one who has done some remote jobs in the past.
Well, let me start by telling you that it is essential to define "what is it exactly that you would like to do." Then, you can set a goal to find a job that would satisfy you. it is also crucial to complete some steps before searching for a job online.
A) Use clear and engaging language in your CV
B) Present the work you did in the past with details but…
C) Keep it brief! Do not brag too much. The three-page curriculum is just enough. So, don't try to impress people on the other side with words. Stick to the point.
D) Nevertheless, make sure to put enough emphasis on important things –describing positions, tasks, and results you have achieved.
Okay, so once you've done all of the upper mentioned things, you can start looking for an online job.
If you are looking for a freelance position, you are probably already aware of:
a) Upwork
b) Freelance
c) People per hour
d) Fiverr
e) Guru
These platforms offer a variety of jobs that might meet your criteria. Most of them are project-based or a couple of hours during the week. So, in case you just need a side job, or you need extra money, this can be a great option.
However, while these platforms may be great for the extra money, it is certainly better to search for something more than a project-based job for the ones that want to go big.
The benefits?
Once you have chosen the company and people you want to work with, being hired on a long-term basis can have numerous positive sides: from establishing a connection with your employer and colleagues through self-development and knowledge sharing.
Here are some of the platforms where you can search for an online job. Most of these are long-term or full-time based:
A) Flexjobs – offers some great opportunities when you are searching for a job online. You can find hundreds of freelance, flextime and part-time positions on the platform. However, keep a close eye on filtering remote positions, for there are tons of them that are in-house – local jobs.
B) We work remotely – this job board is great for a variety of jobs when an office is not required. From customer service and design to coding, we work remotely will give you some opportunities to experience working remotely.
C) Jobrack – its lean and clean design makes the platform extremely easy to navigate. All the jobs are divided into seven categories and updated daily. You can find, on this job board, remote jobs from 300+ companies – easily!
D) Indeed – some would say that it is a bit robust job board, but Indeed gathers data from around other websites and the world and brings them together to one place. Make sure to filter your jobs to show working-remotely positions.
And one last thing, there is no such thing as limited skills. This is because remote jobs are pretty competitive, and so would require you to keep learning as this would eventually help you to get a job.
3) Bridgette Norris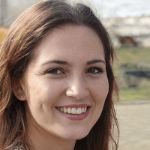 Despite the state the world is currently in, there is a high demand for staff for many jobs right now. The most obvious would be blogging. But just because it's the obvious option doesn't mean it isn't worthwhile. 
A lot of sites are struggling to find stories because people aren't out to make stories, and so a lot of them are looking for someone with a new perspective to write for them. Another high demand job is video editing. 
Now that they can stay home and produce more content, online content creators on YouTube and Twitch are eager for editors so they can make as much content as possible and upload it fast, and so having someone to edit their videos for them is beneficial. 
These jobs are usually posted on social media, so search around. Content creation is an idea as a remote job, but with the uncertainty of success on these platforms, it is best to assure your job security. 
Freelancing is a great idea as it applies to a multitude of sectors, like graphic design and software development. A lot of big companies aren't hiring right now as proven by the number of staff lay-offs, so find a job that is made for being at home and start from there.
4) Jon Hill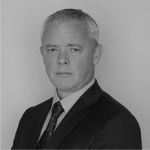 This is a bit of a tricky question to answer since the number of jobs being done remotely right now has risen exponentially. Having said that, here are my thoughts based on past (pre-COVID) experience.
With remote work, you're often looking at positions that don't require a lot of guidance or team interaction. A shortlist would include developers, graphic designers, social media/online marketers, copywriters/copyeditors, data entry, technical support, and phone/online customer service representatives.
My biggest tip for getting a remote job right now is to consider all your skill sets—not just the ones you'd normally list on a resume. Are you an avid social media user or maintain a personal blog? Your familiarity with these platforms is something you can leverage. 
Similarly, think about your proficiency in technology and written/verbal communication skills. The good news is, utilizing these skills in a professional capacity now could open up new avenues for you in the future once the crisis is over.
One last thing I'd like to mention. With remote work, your ability to self-motivate and work independently is just as important as your skillset. Skills can be taught; those underlying traits are often what hiring managers are looking for. Emphasize those "soft skills" when applying for remote postings to give your application more appeal.
5) Charlette Beasley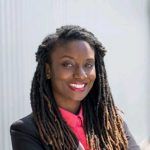 Due to the current state of the world, companies are hiring in bulk for roles like scheduling representatives, virtual assistants, and customer service agents. These remote roles don't require a stringent set of skills and given the high demand, they're hiring at a rapid pace.
In terms of steps to take, recruiting agencies can be very resourceful, especially in today's economy. It's also a good idea for applicants to join virtual groups that are focused on their specific niche of interest. 
For instance, there are social media groups for remote work and virtual assistants, to name a few, in which people share job openings, application tips, and interview guidelines. Sometimes, the owners are in these groups, giving you a better opportunity to connect, impress, and land a job quickly.
6) Sara Maria Hasbun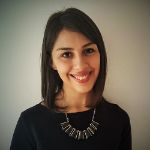 In a bad economy, one product that everyone is desperate for is information. Information on what is happening, on what is predicted to happen, and what the ramifications will be – this is what every business owner with any spending power is prepared to spend precious cash on.
Information is also less subject to the vagaries of supply chains and manufacturing disasters since it can be transmitted over the internet.
So if you can contribute to the information economy in any way, you will be as insulated as you can be.
To get started right away, you can offer the skills you already have – proficiency in your native language. Writing, editing, contributing voice data, project management, participating in focus groups – these can all be done without much training.
If you are willing to learn something new, a bad economy is a great time to start learning a new language. This may not pay off with immediate gains, but once earned, this skill will serve you well for the rest of your life: you'll be able to work remotely as a translator, keyword researcher, multilingual copy-editor, transcreator, or anyone of many more multilingual and remote options.
It takes most English speakers 2 to 5 years to become proficient in a foreign language (if they are dedicated to the task). And by the way – the translation industry can always use freelancers with even limited proficiency in foreign languages for tasks like proofreading or formatting. You don't have to be fluent!
7) Meg Marrs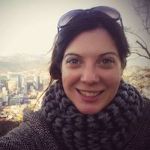 The good news is that there are tons of businesses out there who are pivoting to online and focusing more on their online presence, which means there should be available work too!
Anything that entails content generation is still in high-demand for many online businesses. This means content writing, filming, video editing, graphic design, illustration, etc. It's not too hard to find gigs like these – you can find many of them on sites like Upwork or Pro Blogger. Most of these jobs can pay anywhere from $15 – $30 per hour or more, depending on your portfolio and experience.
Another idea for generating income remotely is: if you're an expert in your field, consider starting an online course! While it may take some time to film and edit your online course, you'll never have more time than you do right now! 
Once you have your video assets, you can use a platform like Teachable or Thinkific to easily upload your videos, format them into lessons, and begin marketing and selling your course!
You can sell your course anywhere from $30 – $100 or more depending on the amount of content and your level of expertise. Don't forget to consider the cost of the course software, which can run anywhere from $20 – $50 per month on average.
8) Dana Case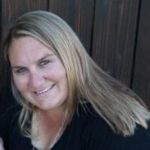 I would advise applicants to start looking for online roundups that feature links to employers that are hiring remote workers. A few industries that are currently looking for remote employees include technology and IT, medical and health, accounting, customer service and sales, and even education and training. 
Apply for each job as soon as possible with a short, concise cover letter that explains your current position, skill sets, and previous work experience. Remember to include your resume and any references that human resources (HR) may need to review.
9) Sophie Summers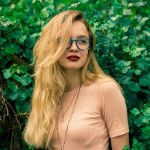 Here are my opinions as a human resource manager.
A) Customer Service jobs: People that know about marketing, customer service, and retail can do this job remotely. Many companies provide such services, and they hire people for this online job. However, your communication skills should be outstanding for customer service jobs.
B) Computer Programming: It's an era of advanced technology where everyone is aware of the importance of computer programming and coding. There are online tools available that help programmers to learn more about coding, and then they can work remotely. This job gives you a handsome salary even if you don't own a higher college degree but are aware of the rules and principles of computer programming.
C) Teacher and Tutor jobs: The demand for online teaching is increasing day by day, and everyone is aware of the importance of online education. Advancement in technology has promoted this job opportunity. Your salary is based upon the class you teach and on your working hours.
D) Data entry & Transcription: It's an easy remote job for entry-level employees. If your typing experience is good and you have advanced skills too, then transcription is what you can choose as a job to work from home. You should be careful about the scams if you are a newbie and working remotely as a data entry worker.
E) Translator jobs: If you are proficient in multiple languages, then this is a perfect remote job for you. There are several online vacancies and platforms for translator jobs. A translator can work on a website, or he/she can be hired by the company to work online as a translator to translate web pages, books or news/articles.
10) CJ Xia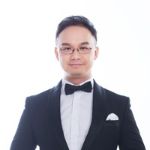 A) Virtual Assistant: The job of a virtual assistant is a very well-known and highly coveted type of remote work. The job of the virtual assistant is to provide support to their employer or clients in the form of answering emails, managing documents, preparing statements and letters, organizing files, making schedules and taking the charge of administrative tasks to let the employer focus on other aspects of their job. 
A virtual assistant job is one of the fastest-growing remote career fields. All you need to have is a good typing skill and must be comfortable with different types of computer programs. Anyone can earn around $15,000 and above per annum, through a virtual assistant job.
B) Data Entry: With an ever-increasing number of organizations redistributing administrative work and the ascent of the gig economy, data entry is seeing a resurgence in popularity. Data entry isn't equivalent to data mining, it is significantly less confounded than all that. 
Individuals who perform data entry incorporate electronic data processors, typists, word processors, transcribers, coders, and clerks and any of these jobs might be done from a remote location.
Notwithstanding where they're based, data entry jobs don't have a high boundary for entering the field, and the training procedure is not exceptionally stringent. You meet all the job requirements if you have typing skills, a secondary school certificate, and you can read and write in English. 
Generally, the data entry employees are paid a mean hourly wage of nearly $20 an hour, and up to $30 an hour for a more experienced worker employed by a generous company.
11) Matthew Ross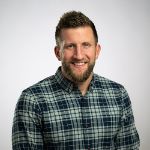 One tip to set yourself apart and help you land a job faster during this unusual hiring environment is to bolster the skills section on your resume, though not with generic buzz words like a fast learner, organized or problem solver. These types of phrases, in my mind, don't do anything for you.
Instead, take a few free (or cheap) online certification courses that relate to your specific industry and add a sentence or two about each one.
For example, you could get a HubSpot Content Marketing certification or Hootsuite Social Marketing certification. This will not only add relevant information to your resume but also let employers know that you're proactive and driven.
12) Andrea Woroch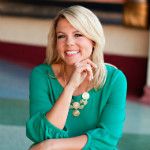 Here's how I would find a remote job.
A) Enjoy canine companionship. Through sites like Rover.com, you can find dog walk and drop-in visit opportunities where you're able to set your rates. Pet lovers can earn anywhere from $15 to $30 per walk and communication and payment is done through the Rover app. 
I recommend contactless hand-offs and other safety precautions like bringing your leash during these precarious times.
B) Provide virtual tutoring. Kids of all ages need tutoring more than ever as our world goes on lockdown and schools remain closed indefinitely. In households where both parents work, finding time to homeschool can be a struggle. 
Sites like Varsity Tutors, an online tutoring company, say they are looking to add 10,000 tutors and instructors for their "Virtual School Day" initiative, a free program that includes 30 hours a week of high-quality live online instruction, led by an expert tutor. So, if you fancy yourself an expert in any field, have some free time and a computer, apply to tutor. 
The work is online, you'll be helping kids and parents during challenging times, and you'll find there's a high demand for your services.
13) Laura Handrick
A former co-worker called me from Nebraska after connecting on LinkedIn. She'd done administrative and project work for about 10 years and was desperate to find work she could do from home. I reminded her of the skills she had that could easily cross industries and advised her to consider virtual assistant roles. 
These can be found on Indeed and Flexjobs as well as mommy websites like Hire My Mom and Mommy Jobs Online. There are a surprising number of smaller firms, independent consultants and solopreneurs who need help with basic tasks, from entering data to organizing email, researching information, or proofreading documents. 
I recommend job seekers evaluate the skills they have rather than the jobs they've done. Then look for virtual remote work-from-home jobs online.
The other suggestion I gave her was to contact everyone on LinkedIn with whom she has a positive relationship. Let them know that she's between jobs and needs work. Attach her skills-based resume to the message, but don't ask them for a job. 
Instead, ask them if they know of anyone in their network who needs help. In the end, most people find work through other people, i.e., networking, rather than by applying to online jobs that are likely to have many competing applicants.
14) Sam Laliberte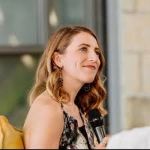 Many remote jobs don't require advanced skills and knowledge, and anyone with a laptop and internet connection can immediately pursue these remote jobs.
My favorites of these jobs include:
a) Getting paid to provide feedback on new websites and apps on, for example, usertesting.com
b) Transcribing videos into text on, for example, rev.com
c) Get paid to complete surveys on, for example, lifepointspanel.com
15) Shayan Fatani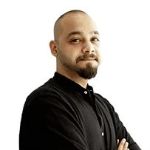 The current situation in the world is very overwhelming and you keep hearing news of employees getting laid off as corporates are struggling to break even.
But just because you happen to be living in a struggling economy does not mean that you have to sit at home doing nothing.
With crisis comes opportunity and being a part of the digital age, there are virtually no borders. Use the crisis as an opportunity to pursue what you have always wanted to and share your story with the world. So here are the 4 types of remote jobs you can find in your country or abroad:
A) Content Writing: Content marketing is a $300 billion industry and continues to grow as marketing efforts have become highly targeted and data-driven. All you require is good language skills, an original tone and a target audience whose problems you can solve with your knowledge and research. 
SEO knowledge is a plus and would help you get more easily discovered on the Search Engine. You can access free courses online using HubSpot Academy to learn the basics as I have found that to be very user friendly.
B) Freelancing: Identify the set of skills you have, be it singing, painting, web development/design and register yourself on freelancing websites to showcase your work. Here is a list of the best freelancing websites. If you are geo-restricted to sign-up on any platform, use a VPN to bypass restrictions.
C) Social Media Manager: With the surge in the number of social media influencers, you can capitalize by offering to take over the management of their accounts as those influencers are so busy making content for their audience, they barely get any time. This would include curating posts, responding to queries and keeping the audience engaged. You do not need to be a designer to curate posts, just make use of the free tools available to you like Canva.
D) Become an Influencer: Instead of handling somebody else's account, become an influencer yourself. Start by sharing your daily routine on YouTube and Instagram with the people in these hard times and you would be surprised as to how many people connect with you. Gradually you can work on the quality of your content by learning different camera tricks and content curation techniques.
16) Catherine Way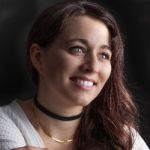 I worked remotely for over 5 years! There are a lot of different options for those with a limited skill set to find a job.
The biggest fields I would recommend are a virtual call center or chat centers for support. They are always hiring, and offer flexible hours. Equipment is only a computer, keyboard, and a headset.
Another Job I would recommend for those looking for remote work is transcribing. It only requires a keyboard and a headset, but it can take a long time to do. And so there is a lot of work going around. 
My big piece of advice for those looking to work from home is to apply for as many jobs as possible as virtual jobs do take some time to onboard. So spend about as much time applying as you would working!
17) Andrew Taylor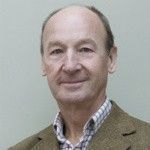 I hire remotely and seek professionals from a wide variety of locations and skills.
That being said, the most desirable professionals are those who are in content writing, copywriting, digital marketing and information technology (IT). I do on occasion hire Veterans, but this is usually for menial work and therefore does not require much skill, and so the pay is not what you can live on.
I hire the most experienced experts who I can and offer them top dollar for their time. It is a win-win situation, as I am paying professionals very well for their time only, and not for them to sit around doing nothing.
My advice to you is to know what you do well and own it. When I see a profile of an individual who is a jack of all trades, I know that they are a master of none. Remote work entails having top skills as competition will only become stiffer.
Write several CVs and provide the right one to your potential employer if you are interested in varied roles. You can mention in a cover letter some more skills that are relevant to the role, but niche down.
18) Gintaras Steponkus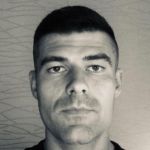 A) Work according to existing skillset: Unemployed people should first and foremost use their already developed skills to find a job. In other words, they should work in a niche related to their skillset. This is because it would be easier for them to craft compelling proposals for potential clients as they already have the domain knowledge.
B) Jobs that do not require learning: Folks who were doing relatively unskilled work, and not the white-collar jobs, should target niches such as data entry and translations–you can easily convert a document to another language if you are proficient in multiple languages. 
You can also shortlist your hobbies to fill out several surveys about the field you are passionate about, as several sites offer paid survey submissions. However, remember to check out the site authenticity before investing your time. I would recommend that you work with well-known sites to eliminate the chances of fraud.
C) Freelancing websites: Go through the long process of building up your profile and then towards getting the first customer if starting on freelancing websites such as Fiverr, UpWork, Guru, and Pay per Hour, etc. You could also explore social media groups and spread your services in your social circle to speed up the process.
D) Job portals: You can search, using the job portals, for companies looking for remote workers. Start by submitting your CVs on their job boards. This should not be a blind process as you will need to customize your CV to the companies' requirements to enhance your chances of selection.
E) Improve your skillsets: There are many websites, including Udemy and SkillShare, that offer hundreds of free courses and give huge discounts on the paid ones as well. You could enroll in one of them and boost your skillset to find a better job that pays more. Moreover, you can use the newly developed skill to apply to more job opportunities.
19) Zarin Saima
A remote job means doing work outside of the office. One can say a remote job is a situation where people work from their houses and have both the flexibility in their work and the working hours. 
There are many opportunities to work from home. Here is a couple of them:
• Online Marketing • Developer • Writer • Customer Support •Teacher • Translator • Data Entry • Graphic Designer • E-mail Marketing • Computer Programming • Call Service • Computer Jobs • Virtual Assistant • Accountant
Online marketing entails methods that businesses use to attract customers online. It's not a difficult job, but one must have the ability to sell goods online to customers. So, one should have knowledge and experience in marketing and online strategy.
These web businesses require freelancers or remote workers who are experts in related marketing such as- e-mail marketing, social media marketing, affiliate marketing, etc. And the good news is that one doesn't need big/fancy degrees to do this job. 
All that one needs are:
• A social media appearance: One should have an online presence so people can see one's professional and networking skills
• Knowledge about trends: One has to know the latest trends as time brings changes.
• Creativity: Online marketing is all about creativity. Creative talents can enhance your chance of doing well in this sector.
• A dynamic resume: A professional resume can bring someone a step closer to one's dream job.
• Experience: One must have experience working in any field.
• Trusted Certification: Anyone can get this kind of job without a university degree, but one needs a certificate in digital marketing to get a good position.