A website or an online business platform, regardless of being well designed and formatted, is still practically worthless if it has no traffic going to it. And this is why many website owners are always keen to learn practical ways, including using search engine optimization (SEO) guides and referrals, to build/increase their online traffic, especially from organic search results.

But SEO strategy and referrals are not the only methods that websites can use to build/increase their free traffic, as traffic can also be generated via paid advertisements. This post, however, will focus on free traffic from referrals and search engines.

Specifically, the post will discuss tested methods for maximizing website traffic out of the many methods, including SEO strategies, out there such as the use of social media platforms, email marketing, guest postings/ blog posting, blogging, and link building to mention these few.

The post will do this via the feedback received from 11 business owners on the practical methods, including technical search engine optimization guides and strategies, which they use to improve search engine results, and also their source(s) of free referral traffic to their online businesses.
|Balazs Hajde |  Nick Galov |  Haley Anhut |  Chane Steiner  |  Stacy Caprio  |  Taras Prystatsky  |  Peter Koch |   Morgan Lathaen  |  Brett Downes  |  Bernice Quek  |  Alex Tran|
As an online marketing business, we make daily use of SEO tools and tactics to give us an edge in search engine rankings. However, while our link building methods were incredibly efficient, we neglected a lot of on-page SEO factors in the past.

To remedy this situation and better leverage our domain authority, we did a little experiment with term frequency times inverse document frequency (TF*IDF) optimization of some of our pages. TF*IDF, by the way, is a numerical statistic used in information retrieval to represent how important a specific word or phrase is to a given document.

In short, during a (TF*IDF) analysis, we look at the top-ranking pages, on the google search engine, for a specific search term, then compare their TF*IDF scores with the article we want to improve. We, based on the data from the SEO tool analysis, made some adjustments to the content to align our TF*IDF score with that of the prospect pages.

This SEO strategy will most often mean adding and removing words, or using some words more or less, and tweaking the content formatting a bit with the keyword research.

The whole SEO process, which takes about 15-20 minutes per page, can be performed with free SEO tools online. This technical SEO method gave rise to a significant ranking and traffic boosts for many of our articles.

This experiment strengthened our general belief that, while content quality and uniqueness are important, Google search engine is still just an algorithm. If your content is too long / too short or lacks certain phrases and patterns, there's a chance Google might not like it that much.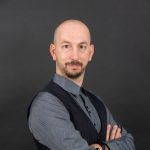 Strict SEO optimization allowed us to directly increase traffic by simply ranking for more research keywords than before. We revamped the content on our site and added terms that we haven't focused on the first time around.

This basically allowed us to instantly jump in Search Engine Results Pages (SERPs) solely by focusing on adding critical Latent semantic indexing (LSI), which we found by improving our keyword research strategies to include a broader search and a stronger analysis of the keywords triggered by our competitors. By the way, LSI is a mathematical technique used to identify patterns between terms and concepts contained in an unstructured collection of texts

We pretty much overnight, via this technical SEO strategy, boosted our overall SERP score by adding new research keywords, which in turn boosted the credibility of the main phrases we rank for.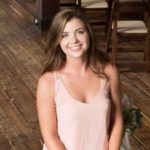 "Talk to the media! If you're launching a new online business, it's likely that you're trying to do something better or different than your competitors. Every business has a unique value proposition, else you probably won't be in business for very long.

Being based in New York City, we began telling our story to anyone who would listen to it. It took about six months before we got any traction, but when we did, it was one of the most meaningful things that could have happened to our business. We were able to land articles in top publications including Forbes and Business Insider which help boost our SEO via great link building and inherently, higher search engine page rank.

On "zero-day" of these article publications, we saw massive traffic spikes. Although these are short-lived, they have provided recurring traffic for months after the initial publication. Along with this spike in traffic, we saw a strong correlation to sales and conversion rate.

Getting these top-tiered placements may sound like a difficult task but my best recommendation is to just ask! If you can tell a reporter why your business is going to make waves in four sentences or less; trust me, they will listen.

When pitching, it's imperative to remember not only your target audience but also the publication that you're pitching to. Local, regional, and trade publications are easy targets and are interested in how you're impacting their community. For larger publications, they are often most interested in industry disruption or the type of value you're creating for consumers. "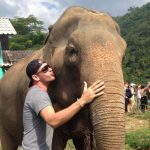 I highly recommend engaging in a reciprocative link building campaign as a way to improve SEO. Reach out to companies which are tangentially related, and see if they'd like a backlink from your website, especially on an article you're promoting vigorously. If you receive a green light, request the same.

Of course, for this SEO strategy, you should first assess your prospects for search engine optimized organic traffic and social media engagement. I like to use tools like Ahrefs to assess for traffic value, then conduct outreach only to those sites which will deliver a healthy return on the time invested.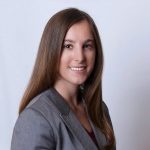 One of the most successful and free ways to advertise your small business is getting involved with niche-specific forums, where your audiences live, such as Reddit to share genuine stories and promote your products and knowledge.

I've personally done this and received more than 500 upvotes in a few days, hundreds of sites visits and dozens of hot leads messaging and asking for advice or to buy. The link building and upvotes were definite helpful SEO strategies

But keep in mind that the trick is to tell your story through a genuine lens and post in very specific niche forums to get new fans, leads, customers and attention.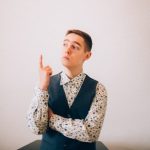 We are a B2B digital marketing agency that has a special focus on delivering alternative marketing solutions. I would like to share our Quora Case Study as an example of leveraging self-brand and gaining more traffic with no paid promotion or something like that.

Our CEO's Quora account, though created in 2013, was inactive for 5 years. We started answering questions in November of 2018, but these didn't receive many views back then. Regardless, especially because we saw other professionals, in our niche, building their brand on Quora, we decided to pay even more attention and write even better answers. In a month, December 2018, our answers gained more than 2k views each, which motivated us to continue.

The great thing about Quora is that it is well SEO-optimized. That is, when a person uses the Google search engine to find a question – s/he will find a Quora answer in top-5 results. The other nice thing about Quora is that popular answers are added to Quora Digest, reaching many people who are interested in a particular topic via email. We have used these referral and SEO technique to our benefit, which has resulted in more than a million views.

I have to admit, when it comes to website traffic, that it wasn't our primary goal. So, our link building was weak as we didn't add a link to many answers that we gave. But now that we have just started with a strong link building, adding links where they are relevant, we have managed to grow the number of unique visitors by 30% in our peak periods.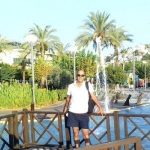 I drove 50k readers to my blog, using Quora, by writing long-form answers, in addition, to link building back to my site. My answers had more than 2M views on Quora which resulted in more than 50 sessions to my blog and improved website SEO.

But for this to be effective, you need to stick to your expertise, and provide valuable and unique get straight to the point answers.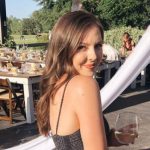 We increased our businesses online traffic by utilizing social media, and in addition to getting actively more interactive with folks on the platform, who communicates with us.
We created a schedule, found a scheduling platform like Buffer or HootSuite, and got to work. We started by posting once a day and engaged with our followers.

This technique, becoming active on social media, gave rise to a large increase in followership as well as online referral traffic. And the cool part is that we did not have to spend any money on this.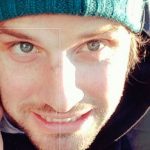 Amazon is the 3rd business our MD has set up. However, additional funds weren't available to invest in that business so we had to get creative. We decided to reach out to guest bloggers who were proficient in the Amazon SEO niche, and in return for this, we recommended them to clients and future contacts.

We found these guest bloggers by using Facebook Groups and online prospecting. We set up an editorial calendar to ensure we were targeting all the right research keywords and topics for the site, then we organized all the writers to produce the content in a timely manner.

Once the content was published, we promoted it on various social media channels and even did some great link building by getting the majority of the guest posters to link to the article from their own websites, which help increase the number of our website backlinks and thus improved SEO and search engine result.

We produced around 10 articles in 6 months from June/July 2018 – Dec 2018, which generated a total of 70 links and counting. The site DA, which was hovering around 23 when we started the SEO strategy, rose to 28 up until Dec 2018 and has stayed at that level. The traffic to the website increased by 250% with conversions up by 215%.

The increase in revenue from social media and improved SEO strategy enabled us to explore more avenues and paid options. We now write our own blog posts but will accept guest posts if they are of sufficient quality.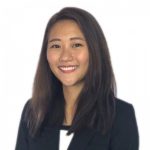 Bumble Scoop is a lifestyle magazine that covers a myriad of topics from beauty to parenting and travel. We focus on search engine optimization (SEO) of our articles by doing keyword research, to improve search engine result, which doesn't require spending money at all.

The very first article that we published tapped on the popularity of this Chinese hot pot chain in Singapore. We actively promoted this article on relevant Facebook groups, and it managed to get 1.1k+ social shares. As a result, our site referral traffic reached an all-time high of 9k in just one day and 40k in a month.

This was an incredible feat for a website that has just launched for a month. We then went on to update the article regularly by adding more freebies to the list, which was also great for SEO.

Following that came the Chinese New Year season where we worked with several bakers to feature their brand in a listicle. In exchange, we requested for a backlink from their website and social media shout outs as a link building SEO strategy. What we found out was that because these websites didn't do outbound linking, at all, their link building to us help raise our Domain Rating (DR), which shortly after, was 22. And this was 2 months after launching the website.

Today, we've hit a DR of 27 with a total of 102 backlinks. We're still actively reaching out to like-minded brands who are willing to do a backlink exchange for a feature. This reciprocal link building and search engine optimization strategy have been working well for us thus far, and we plan to stick with it.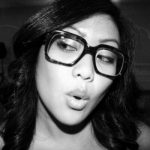 I am a yoga and meditation instructor. I increased my online business traffic by accepting guest posts on my blog. And this has led to more folks, through this SEO strategy, to find my blog, to guest post on, essentially providing more relevant contents for Free.

I must note that I always ensure their content is in line with my blog niche, and in turn, if their post is accepted, I offer a backlink. I have observed that my traffic grew steadily as I created more content for my website via this SEO strategy.
Tags:
Guest Posting
Improve SEO
Keyword research
Link Building
Online business
Online marketing
Referral traffic
Search engine
search engine optimization
search results
Seo
SEO Strategy
SEO Tools
technical SEO