show less
show more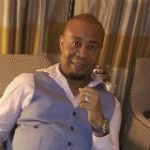 @chuks-emmanuel
The Protein, Hi1A, In The Toxin Of One Of The Most Deadly Spiders In The World, According To Scientist In Australia, Could Be The Means Of Minimizing Brain Damage For Stroke Victims. Stroke Is Said To Claim 6 Million Lives, Worldwide, Each Year And 5 Million Survivors Are Left Permanently Brain Damaged.
View

1) Dr. Dan Keast My research area is student engagement in online teaching/learning. I do it in music, yet content isn't the most important thing when it comes to elearning. It's about engagement: student...
View Question

1) Damian Birkel  Perhaps the most important things to sounding interesting & smart are   a) Your sincerity and your genuineness. b) Continuous eye contact is crucial. c) Fight...
View Question