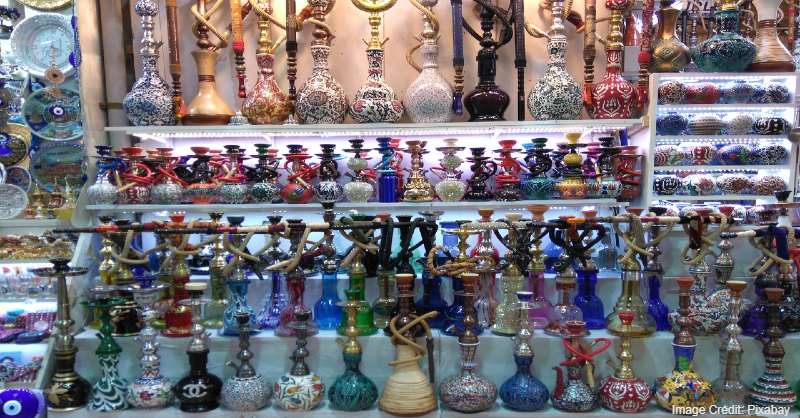 19 Kalpakçılar Caddesi , Fatih, İstanbul 34126, Turkey
Istanbul's Grand Bazaar, a major tourist attraction, is one of the largest and oldest covered markets in the world. It has 61 covered streets and more than 4,000 shops with a total area of ​​30,700 square meters. 
The Bazaar, In 2014, is said to be one of the most popular tourist destinations in the world, with an annual visitor/tourist volume of 91,250,000, and attracts 250,000 to 400,000 visitors/tourists every day.  
Istanbul's Grand Bazaar is also generally considered to be one of the earliest shopping malls in the world. It has been a lively event since the 15th century. Every day, locals and tourists do their best to get the highest return.
The Grand Bazaar is a beauty that can be seen both day and night. While you admire the excellent craftsmanship, you can see the glittering jewelry kiosks in the old streets. When buying gold, you can request a karaoke receipt for future use. 
Istanbul is proud of its world antique center. The old market part of the Grand Bazaar comprises weird and peculiar treasures that you could use to beautifully decorate your house. You can find many beautiful items, including old prints, paintings, furniture, and even old weapons. If there is anything that can define the beauty of the Grand Bazaar, it is the many colors on the walls of the city, which is due to the many kiosks selling beautiful lanterns. 
These delightful decorations can be taken home and be made to feature on the front porch. Turkish lamps are almost lantern-shaped mosaic tiles, which can make dim places tidy with minimal additives. These lanterns come in many forms, including table lamps, vase-shaped lamps, and chandeliers.
Tourists who have been to Grand Bazaar have got a lot of good memories to share.
Tuesday
10:00 AM - 6:00 PM
Wednesday
10:00 AM - 6:00 PM
Thursday
10:00 AM - 6:00 PM
Saturday
10:00 AM - 6:00 PM
Sunday
10:00 AM - 6:00 PM