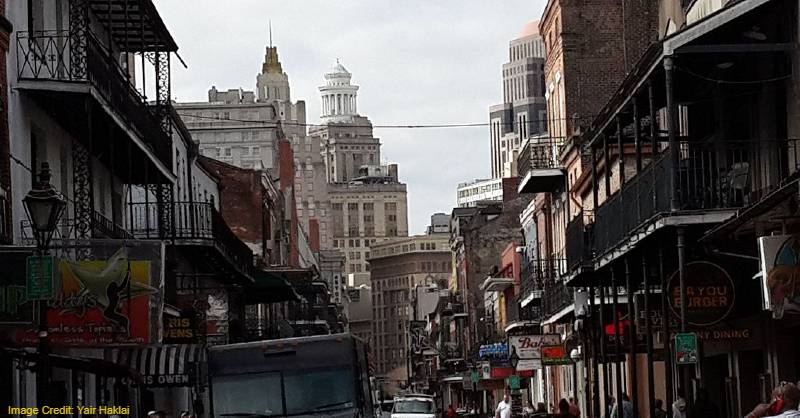 135 Bourbon Street , New Orleans, Louisiana 70130, United States
Bourbon Street, a historic street in the heart of the French Quarter of New Orleans, is one of the most famous nightlife strips in the world. 
The street, lined with bars, clubs, restaurants, and souvenir shops, extends for 13 blocks, from Canal Street to Esplanade Avenue.
The street is so popular that it attracts more than 6 million tourists annually. More than 100,000 people swarm the street during the famous Mardi Gras.
Source: Wikipedia