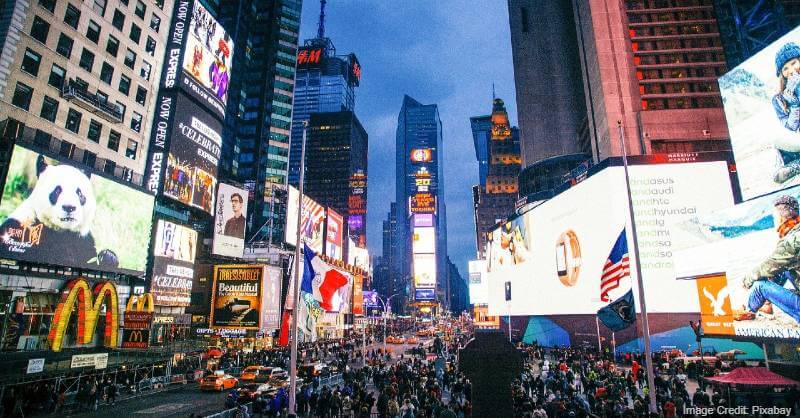 New York, New York 10036, United States
Times Square is one of the world's busiest pedestrian areas, a major commercial intersection, the center of the Broadway Theater District, and a major center of the world's entertainment industry. It is also one of the world's most visited tourist attractions. 
This tourist location, which stretches from West 42nd to West 47th Streets, is brightly lit by electronic billboards and advertisements. And the location is said to attract an estimated 50 million visitors annually. The most famous building at the square is the iconic Paramount Building.
Times Square, a neighborhood in the Midtown Manhattan section of New York City, at the junction of Broadway and Seventh Avenue, is a short subway ride from any area of Manhattan.
Times Square, formerly known as Longacre Square, was renamed in the spring of 1904 after The New York Times paper, before the paper moved its headquarters, in 1905, to the then newly erected Times Building, One Times Square. 
Times Square is also the site of the annual New Year's Eve ball drop, which began on December 31, 1907, and continues to attract over a million visitors to Times Square every year.  
Many nicknames, over the years, have been given to Time Square, and they are:
a) The Crossroads of the World
b) The Center of the Universe"
c) The heart of the Great White Way
d) The heart of the world
Source:  Wikipedia and Timessquarenyc