1) Shiv Gupta
Trust is the most important asset for both work/business and personal relationships. The challenge with trust is that you cannot buy it, or in the case of work or business trust, force customers to believe your organization is trustworthy.
Please See The Freebies/ Promos In Our Store
And so, it is up to you to show that you can be trusted in business by, for example, exemplary trustworthy leadership, as that will rub off on your employees and how your business is run. Trustworthy leadership is important as, according to ToleroSolutions, 45% of people say a lack of trust in leadership is the biggest issue impacting their work performance! 
And once this trust has been built, it must be upheld at all times as trust is difficult to gain, easy to break, and tough to repair once broken. There is no quick trick for fixing a broken trust. However, it can be repaired over time.
And so, having stated the above, here are some useful tips that continue to help my business grow with trust:
A) Take personal responsibility 
If you are not part of the solution, you are part of the problem. Accepting even a small amount of personal responsibility will impact your behavior and thinking, allowing your client to open up.
B) Establish effective communication 
You need to understand and be cognizant of your clients' culture. There is a good chance your client comes from a different background or culture than you. You must be aware of this and how it affects their mindset. Cultural differences are incredibly important, and yet, they are one of the most overlooked aspects of effective communication.
C) Deliver the unexpected  
The best way to deliver business trust is to surprise and delight clients and customers. Give them what they asked for, but on top of that, deliver more — more service, more time, more convenience, and more sensitivity. Delivering more than they expect goes a long way and adds real value and trust.

2) Damian Birkel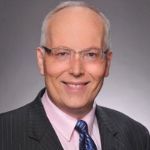 When I was a Merchandise Manager for one of the divisions of Sara Lee Corporation, my Director was in one of our retail stores. At that time, Sara Lee owned the Fuller Brush Company and had set up retail stores for which I was responsible for.
Being my first week on the job, I was startled when my new boss began to read me the riot act about a "faulty" product like it was my fault. My boss complained about how a particular product (wool feather duster) was only half the size of the product sample, and that the company was being both "ripped off" and a victim of "bait and switch."
Feeling extremely guilty, humiliated, and chastised in front of store staff (whom I was meeting for the first time) I trusted my new boss and called the vendor from the back of the store and (as instructed) read him the riot act.
Whatever I said put the fear of God in a company owner/vendor that I had never met. Trusting my word, and panicking; he dropped everything and caught the next available plane FROM AUSTRALIA!
A little over 24 hours later, exhausted, he was standing in our office with deep apologies. My boss "lit into him," and then instructed both of us to go to the un-air-conditioned Distribution Center, during an extremely humid ninety-degree day in NC, and go through the entire shipment of his product.
What we found at first was a breath of relief, and then the more we looked and discovered, the more the vendor got very angry—He had come all the way from Australia to find that as a part of the manufacturing and shipping, the feather dusters were shrink-wrapped into plastic bags and indeed came out of the package looking much smaller than they really were. The instructions clearly said: "to obtain full size, please air out, then twirl handle several times."
Now, I was very embarrassed, as we silently road back from the Distribution Center to the office to see my boss. After waiting 45 minutes, his reaction was: "Oh, good to know." I felt the vendor's anger and business trust explode silently into a million pieces.
From then on, he would only deal with the Catalog Manager and Materials Control Manager and would not return my calls, ever.
But, because they were making an exclusive product for us, they remained a very important vendor; just without my involvement. So the point here is that once you shatter trust, and in this case business trust, it never fully returns. No matter how hard you try.
3) Mac Fadra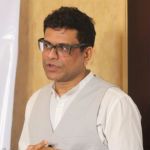 Once upon a time, I was a minority partner in a growing hair restoration company where I co-founded the International Division.
After about 10 years with my business partner, we faced some financial challenges that were perceived as a takeover opportunity by a competitor. The competitor took advantage of a vulnerable situation and offered to acquire most of our centers for a seven-year promissory note rather than a cash payout.
While I rejected the offer for the international centers where I had relatively more control, my partner decided to go along with the offer for the U.S. centers, which resulted in the termination of our partnership. I perceived this as a breach of business trust and loyalty since I strongly advised against the transaction.
The result was that following the transaction, both the acquirer and my former partner did not see eye to eye within months, and the relationship soured. I guess what goes around comes around. The breach of business trust and loyalty was violated, and I had to start from scratch. Soon after, I started a new hair transplant company without any partners – just angel investors.
Fast Forward five years, my company now has over 10 locations and is profitable, thriving, and growing. My business has become a viable player in the industry while those of the acquirer and my former partner are floundering or remain localized within their markets. 
I guess some of the best growth stories come out of difficult and challenging situations. It was a combination of determination and using the experience and skills I had gained to re-build something with improved technologies, a current business model, and digital marketing, among other things.
4) Paul Dillon
In my more than forty-five years in business, government, the military, academia, and the non-profit sector, here is how I have earned the trust of companies, colleagues, and clients:
A) Do what you say you are going to do. 
Nothing builds confidence in your trustworthiness more consistently and unfailingly than doing what you have said you are going to do. And, conversely, nothing destroys people's perceptions of how trustworthy you are than failing to live up to your commitments.
B) The truth shall set you free. 
Speak the truth, as you see it, forcefully and clearly. Do not pander. Do not worry about not being politically correct. Do not worry about what other people might think. You can do this without being offensive, and people will see that you are worthy of their trust.
C) It is not about you; it is about them. 
This tip is the hardest part. In all of my working years, I have met only a handful of people who are truly committed to the welfare of others, even at their own expense. Most people are much too selfish.
But, demonstrating to people that you put them first is absolutely critical to building trust and confidence in your ability to lead. You want to be somebody people would follow to a place where they would not go by themselves.
Trust is not a one-night stand. It takes years to convince people that you are truly worthy of their trust and confidence. It is something that is built up slowly and consistently over a long time. So, get started now.
5) Adam Hempenstall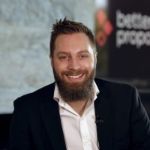 My biggest impact of trust in business came with completely trusting my employees. 
As business owners and CEOs, we all get caught up in trying to control every little aspect of the business we run. As a result, we end up worrying about every tiny detail instead of letting go and focusing on the big picture – how to grow our businesses.
Hire great performers that you can fully trust when it comes to building your business. In my case, I wanted to do everything on my own – marketing, sales, design, business development, only to realize that this was eating up all of my time. 
I found people that I can trust without getting involved in every single task that they perform. When you hire the very best, you can trust them completely to do a great job, and you can sit back without interfering.
6) V.A. | TAY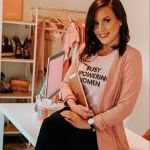 Trust is everything in business. Relationships drive business, and you cannot make solid relationships without trust. If you can get people to trust you, they will buy from you. If you can get your employees to trust you and feel heard, understood, and respected, they will work twice as hard for you, if not more.
I worked with a client for over 2 years, to the point that we became very good friends, took trips together, shared personal life stories, and talked on the phone at least 5 days a week. She ended up going behind my back and hiring additional team members without telling me, starting business projects without me in the loop, which broke all trust I had for her.
I then had to choose whether to continue working with this person, whom I considered a great friend, who also brought in a good amount of my income, or do I walk away from this person because they broke trust and I no longer feel morally right working with them?
I ended up cutting off the relationship because, at the end of the day, my morals, honesty, and reputation are on the line, and I cannot associate myself with a business person who is going to act this way to their employees, business partners, let alone friends.
Building trust in any relationship, whether working or personal, is the foundation to create something great with someone.
7) Janice Wald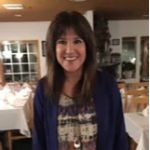 I started blogging in 2014 and made blogging friends. There was a group of women that I bonded with; they were all mid-life lifestyle bloggers, and I was a blogging tips blogger. But they violated my trust.
First, they removed me from their Facebook group without warning.
Then, they wrote blog posts telling people not to listen to my blogging tips. We had many of the same readers, and I felt so hurt I considered giving up blogging.
I do not know if our mutual readers, who I considered blogging friends, lost trust in me as a result, but I lost trust in these women.
Here is how I bounced back: 
At the time, I made sure I gave data to back up my claims. Now, I make doubly sure with screenshots showing statistics.
 I give empirical evidence that my strategies are correct. In other words, the trust violation made me a better blogger.
Fast forward to today: 
I am no longer friendly with those bloggers that I felt violated my trust; although, I am still friendly with our mutual readers. Now, I happily stay in my lane and try to be the best blogger that I can be.
8) Brian Robben
Trust is broken when expectations are set – by agreement or mutual understanding- and one of the parties decides to act against those expectations.
For example, before I started my first digital marketing agency, I debated to found it myself or with a partner. A would-be partner said he wanted to join me as a co-founder, so I said if we are going to do this, then you have to commit for at least five years. 
My opinion is that nothing great comes out of an organization that does not have longevity. The reason I said this is that I saw in his past that he was flakey in choosing careers. 
Anyway, he said yes. Then six months later, he sent me a 5,000-worded email on a Monday, explaining why he was quitting. And this caused us to lose clients left and right. It was a nightmare for a few months. 
But to shorten the story, I ended up starting my agency, bought the previous business from him to take the clients I acquired, and hired my sister, the person I trust the most. Hard skills and work ethic are extremely important, but nothing ranks higher than trust in business. Prioritize that quality above all else to be successful.
9) Jon Hill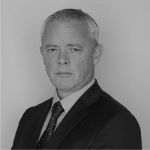 A business trust is a necessity for the recruiting company. For our company to successfully match candidates with companies, the candidates need to trust us enough to openly share their skills and career goals beyond just what is on their CV. 
Similarly, the companies we match our clients with, need to believe we are bringing them qualified candidates who will fit their needs and culture. Or they will not see our recommendation of candidates as any more valuable than finding resumes on an online job network—and if that happens, our company falters.
Growing my business and establishing trust in the company have gone hand in hand, to the point that I do not think it is possible to separate one from the other. People talk about building their reputation or brand, but in my mind, that is what this means: establishing that your customers and clients can trust you to act in their best interests. 
There are some unscrupulous recruiters out there who use unethical practices, and this can put well-intentioned and well-run recruiting firms at a disadvantage from the get-go since stories of these organizations automatically make people distrustful of any recruiter who comes along. 
I have learned over the years that being completely transparent about the process with all clients is necessary to avoid being lumped in with these "bad apples," as it were. While I am speaking here from my own experience, I believe this is true across industries.
It is much harder to build trust than it is to destroy it. I would not say that losing trust has ever "broken" our business, but we have in the past had dissatisfied clients, both companies and candidates, who have gone on to share their dissatisfaction with their network. A reputation of integrity takes years to build, and it can be shattered overnight by one vocal person who feels you have betrayed your trust (especially if they are right in feeling that way).
10) Jeremy Harrison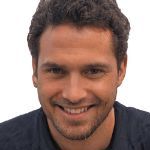 As a small entrepreneur, brand/business trust is the most critical asset that I manage. Your success will largely depend on the trust you show to your employees and the confidence you earn from your customers. Consumers will likely buy from a company they trust. Companies with high employee trust levels will likely outperform those with low trust levels.
Building trust in your culture elevates security among employees. One less thing to worry about, and it makes them focus more on the job at hand. They spend less time looking over their shoulders and more time engaging, innovating, collaborating, and working for the greater good. Efficiency increases as decisions are made faster, and turnover decreases. 
Once your employees exude trust, it will be easier for them to show that to your customers. In the world today, it is no longer just about profits. Trust, integrity, and purpose are the main drivers to always look for in success.
11) Paige Arnof-Fenn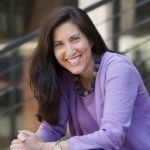 Successful businesses understand that their product or service is about more than the transaction and that they are in the relationship business. 
In my experience, people buy products and services from people they know, like, and trust. And so your website, advertising, etc. should look and sound like your organization and the brand you have built. 
Whether yours is polished or more informal, chatty or academic, humorous or snarky, it is a way for the personality of your organization to come through. Everyone is not going to like you or hire you, but for the ones who would be a great fit for you, make sure they feel and keep a connection and give them a reason to remember you, so that when they need help, they think of you first. 
Business trust grows when you have consistent messaging and deliver on your promises to build a strong relationship that is based on your value proposition, not on price. It is easy for customers to get distracted by promotions, advertising, etc. Brand loyalty does not require big budgets, but it does take time.
Authenticity is the key, as it has to be and feel real for it to work, I think. This has helped me grow my business. Customers may switch, but if they have a great experience and relationship with your brand, you can win them back by staying in communication. Show them they are loved/missed. It is a smart investment to get this right.
Customer relationship management (CRM) tools are only as effective as the relationships you have built. I recommend disconnecting from technology periodically, and focusing on cultivating human, face to face relationships when not social distancing.
Meeting for coffee or lunch, or even virtual-meeting can accomplish so much more than email exchanges, social media posts, etc. and it is a great way to get to know people better, their interests, hobbies, and dreams. 
I have found that building trusted relationships is what drives my business, and technology supports these relationships once they have solidified. Technology helps advance the conversation, but it will never replace the human interaction that builds trust over time. 
I, before the virus hit, planned lunch and coffee meetings out of the office ~3 days a week, which is a great way to stay connected. It works for me.
I predict the most trusted leaders and brands will have a big competitive advantage in the new normal that evolves in a post-coronavirus world. Employees, customers, and clients will remember who treated them well during the coronavirus crisis, and they will be rewarded with loyalty from earning that trust during the bad times. 
The current crisis has provided a stage for our political and business leaders to rise to the occasion. We have learned that it is about touching people in meaningful ways, which may mean being less busy not more for a while. 
Online meetings, webinars, social media platforms, etc. are smart and productive ways companies like ours can continue to have conversations that educate and inform, build relationships and move forward during this crisis period. Once we lay this groundwork, it all will be in place to continue moving forward as the economy reopens, and some businesses come back quicker than others. 
Maybe the silver lining is that this crisis reminds us that we have always needed each other, and we have learned that everyone is struggling right now to find a new normal, so the key is to show our humanity and compassion while we look out for one another. With Zoom, social media, cell phones, etc. we see that technology does not have to be isolating, as it can be used to build our real-world communities and relationships too!
12) Jennifer Kem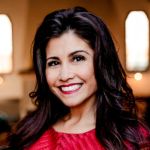 A) Trust yourself 
In order to build a successful business, you must first believe in who you are and what you want. Then you can build a brand around your value-system.
B) Trust your mentors
It is imperative, to the success of a business, to rely on your strengths and to outsource your areas of growth to others. Do some research so that you are working with trustworthy individuals and allow them to guide you as you develop.
C) Build client trust 
A successful business is built on the trust exchanged between client and brand. How are you presenting yourself as a leader? How are you establishing your brand to be client and community-centered? How are you staying centered on the values of yourself, your clients, and the greater good?
My first business was a brick and mortar lingerie store in Hawaii in 2006. Although I attracted immediate success by being the only store in the market at the time, I lost everything because I did not listen to the lessons provided by financial advisors to sustain my business through the financial crisis of 2008-2009.
After losing everything, I began again, but this time with deeper self-trust and reliance on mentors. The second time around, I built an even more successful branding and marketing business that teaches small businesses how to build brands through sustaining client trust.
13) Yaron Been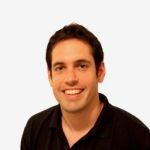 Business trust, indeed, is like a brick that you lay one after the other until you can create a sturdy foundation for your business.
Trust in business is the most fundamental aspect of establishing your business. You have to trust whichever way you will go. You need to trust whenever buying your equipment, choosing your suppliers and business partners, investing in ventures, or even in depositing your money in a bank.
Moreover, you also have to trust yourself and even the situation, that everything will turn out as planned.
Trust, for me, has been my tool in growing my business. Without it, I would not have entered the marketing world, risked investing in a business, like having my dropshipping store and website.
Trust also allowed me to delegate the task to my assistants, thus easing my workloads a little bit and let me focus on a greater scheme I can further do for my business. It also made me more open to suggestions from my assistants, trusting them that what they will say is from their utmost honesty and sincerity.
The bottom line is, one of the main reasons why my business still exists and grows (aside from money, goals, dreams, etc) is because I trusted and continue to trust.
14) Stacy Caprio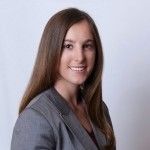 Trust is the foundation of any business transaction, and I have found this out the hard way by being completely lied to and cheated while buying online businesses in the past. 
I have learned that if you have a gut feeling that you cannot trust someone, then you need to look into what they are saying more carefully, and even if you trust them, you still need to verify everything they say because if you do not, it is only your fault if you get pushed over.
15) Lewis Keegan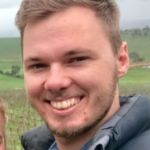 It is very important to be able to gain your client's trust and confidence in your business. This gives both you and them the assurance that both of you will hold the end of the deal – you will provide the services or the products they need, and you will be compensated justly for it in return.
Also, your client's testimonials matter as this will help you attract new potential clients for your business.
16) Pushpraj Kumar
Trust is the most important aspect of your business because it helps you run your business efficiently, especially in relationships with customers, clients, and employees. And so business trust should be stored and nurture like money.
Every interaction in business is an opportunity to build relationships and nurture trust. Once you make your brand trustworthy, then customers will trust that you have their best interest and experience in mind. 
Lack of trust in business is a threat to the growth of an organization. Trust is the chronic result of actions, words, thoughts, and interactions. Treating others like we would like to be treated is a noble principle that we should all aspire to. 
If you are making the human connection, then your brand would be perceived as believable because your organization views the customer as people, and not people as a customer. Only then will you grow your company.
You can nurture your brand by aligning your day-to-day customer interactions with core values. Mutual respect is an aspect of trust that enhances a positive working culture at the workplace. Consumers have a greater probability of buying products or services based on trust.
17) Olivia Scott-Perkins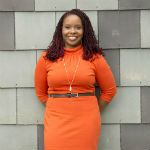 As a consultant, trust is my primary currency. One of the challenges of being a consultancy is juggling multiple projects. In so doing, there is the temptation to take shortcuts, and just take the money and run. However, I believe that the key to our success and longevity is, indeed, trust.
An example regarding trust, which I do like to share is being a great steward of my client's resources, specifically their customer relationships and client relationships (e.g. advertisers). Doing so has allowed me to maintain business with two reputable media organizations, Media Storm And ESSENCE Festival, for 6+ years each. 
A) The secret to our longevity and success with Media Storm was the trust Media Storm had in us to deliver on their goals, and represent their clients with respect and integrity. We resigned from the business after 9 years to focus on other ventures.
B)  I firmly believe our business success with ESSENCE Festival is attributed to the ESSENCE Festival's trust and belief that we know who their customers are, and as such, knew how to design engaging programs for them. And that we will do what it takes to deliver, with excellence, to drive affinity and loyalty from their end-user and sponsors.