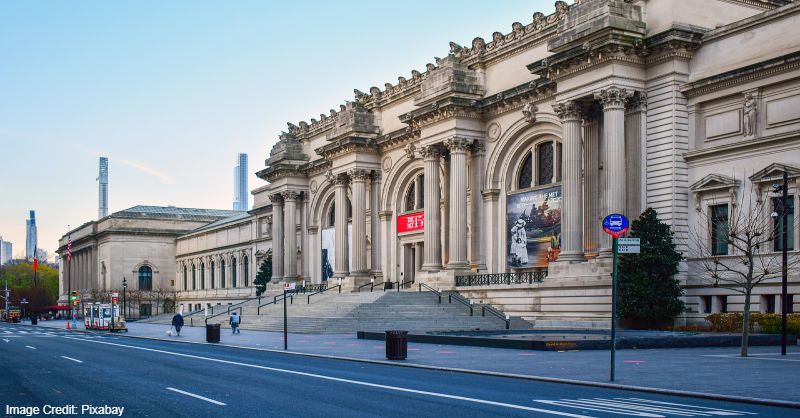 1000 5th Avenue , New York, New York 10028, United States
Founded in the year 1870, the Metropolitan Museum of Art is the largest museum in the United States and one of the largest museums in the world. It is located in New York City and popularly known as "The Met". It has a collection that includes over two million artworks from different parts of the world that have survived for five thousand years.
One of the most remarkable works of art in its collection is the world's oldest surviving piano. Walking around the 17 curatorial departments gives tourists a feel of prehistory to the present day. In 2019, it was listed among the world's most visited museums with over 6 million tourists/visitors from around the world. This is credited to its unique collection of artworks and creative pieces.
Though located in New York City, the atmosphere in the Met transcends the geography of New York City. By merely visiting the museum, tourists can travel back in time and stand in an ancient Egyptian court, stroll through a Chinese Garden Court, and check-in at the bedroom of the famous eruption of Mount Vesuvius swallowed in 79 CE.
The museum, which is one of the tourist attractions near me, is suitable for people of all age groups and different backgrounds. It is a nice place for tourists to have an intimate interaction with beautiful artworks from the middle ages, ancient Egyptian civilization, and many more.
Wednesday
10:00 AM - 5:00 PM
Thursday
10:00 AM - 5:00 PM
Saturday
10:00 AM - 5:00 PM