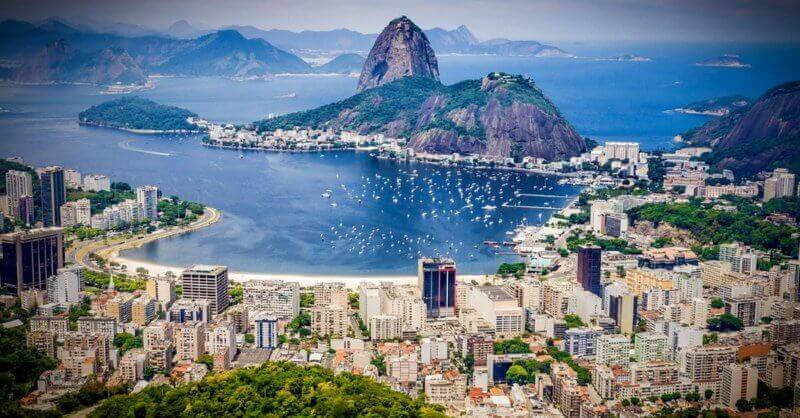 Unnamed Road , Ribeira, Rio de Janeiro , Brazil
The Harbor of Rio de Janeiro, also called Guanabara Bay, is located in Brazil. The bay, which is the largest in the world based on water volume, was created by erosion from the Atlantic Ocean and has been recognized as one of the seven natural wonders of the world.
The Harbor is accessible by ships and surrounded by gorgeous granite monolith mountains. which include the famous Sugar Loaf Mountain (1,296 ft), Corcovado Peak (2,310 feet), and the hills of Tijuca (3,350 feet).
Visitors to the bay will also experience other numerous islands like the Governor's Island, Fundao, and Snakes Island.
Source: Sevennaturalwonders and Discoveringsa