11)  Wearable Technology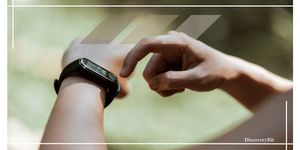 Wearable technology includes devices like smartwatches, fitness trackers, and augmented reality glasses that are worn on the body. It was first innovated by Steve Mann in the 1980s, but it wasn't until the 21st century that the technology became more widely available and affordable. Wearable technology has the potential to transform healthcare, sports, and entertainment, providing real-time monitoring and feedback on a range of activities.
12) Smartwatches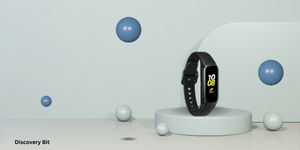 Smartwatches are wearable devices that can connect to smartphones and other devices to display notifications, track fitness activity, make calls, send and receive messages, control smart home devices, and more. They have become increasingly popular in the 2010s, with major companies like Apple, Samsung, and Fitbit releasing their own models. The innovation has made it easier for people to stay connected and track their health and fitness goals on the go. The first smartwatch was developed by IBM in 2000, but it wasn't until the 2010s that it became widely available to consumers. 
13) Electric Skateboards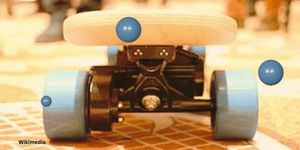 Electric skateboards are a new innovation in personal transportation. They are powered by electric motors and controlled by handheld remote controllers, allowing riders to effortlessly cruise around at speeds of up to 25 mph. These boards have become increasingly popular among commuters and riders looking for a new and exciting way to get around. The first electric skateboard was invented in the 1990s, but it wasn't until the 2010s that it became more widely available and affordable to the general public. Electric skateboards are seen as an eco-friendly and convenient mode of transportation. Electric skateboards have become a popular mode of transportation in cities around the world.

14) Hyperloop
Hyperloop is a proposed mode of transportation that uses magnetically levitating capsules or pods to travel through low-pressure tubes at speeds of up to 760 mph (1,223 km/h). The technology is designed to be faster, cheaper, and more energy-efficient than traditional modes of transportation. Hyperloop was first proposed by Elon Musk in 2013, who later released a white paper detailing the technology's feasibility. Several companies, including Virgin Hyperloop and Hyperloop Transportation Technologies, are currently working on developing Hyperloop technology. Hyperloop technology could revolutionize transportation by allowing us to travel at high speeds through a vacuum tube.
15) Solar Power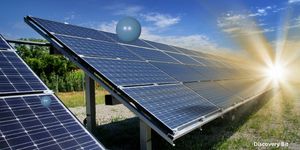 Solar power is the conversion of energy from sunlight into electricity. It is a clean and renewable energy source that can be used to power homes, businesses, and even entire cities. The innovation of solar panels has allowed for more efficient conversion of sunlight into electricity, making it a cost-effective and sustainable option for many. Bell Laboratories created the first silicon solar cell in 1954, and since then, the technology has continued to advance. The implications of the widespread adoption of solar power include reducing dependence on fossil fuels and decreasing carbon emissions, contributing to a more sustainable future. 
16) Space Tourism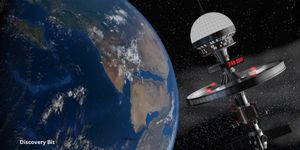 Space tourism refers to the practice of paying for a trip into space. The first private space tourist, Dennis Tito, paid $20 million to fly aboard the Russian spacecraft Soyuz in 2001. Since then, several companies, including SpaceX, Virgin Galactic, and Blue Origin, have developed spacecraft and are currently offering commercial space tourism flights. The implications of space tourism are significant, as it opens up the possibility of space travel becoming more accessible to the general public, potentially leading to new industries and developments in space exploration. 
17) Nanotechnology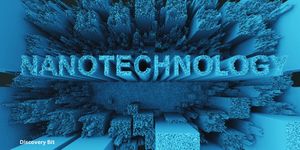 Nanotechnology involves manipulating matter at the nanoscale level, which is incredibly small – about 1 to 100 nanometers. At this size, materials exhibit unique properties, such as increased strength or reactivity, that are not present at the macro scale. This technology has led to advances in many fields, including medicine, electronics, and energy. Nanoparticles can be designed to target cancer cells in the body or make solar panels more efficient. Nanotechnology was first developed In the early 1980s, and since then, there have been numerous breakthroughs in this field, such as the development of nanomaterials, nanoelectronics, and nanomedicine. The development of nanotechnology has the potential to revolutionize the way we approach many challenges facing our world today.
18) Augmented Reality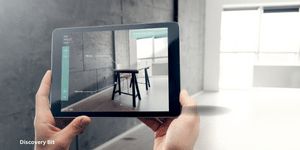 Augmented reality is a technology that overlays digital information in the real world. It was first innovated by Ivan Sutherland in 1968, but it wasn't until the 21st century that the technology became more widely available with the advent of smartphones and tablets. Augmented reality has the potential to transform the way we interact with the world around us, from entertainment, retail, and gaming to education and healthcare. 
19) Clean Meat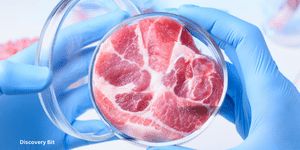 Clean meat, also known as lab-grown meat or cultured meat, is produced by growing animal cells in a lab setting rather than raising and slaughtering animals for meat. This innovation, first developed in 2013, has the potential to revolutionize the meat industry by offering a more sustainable and ethical alternative to traditional meat production. Companies like Memphis Meats and JUST are leading the way in developing clean meat products, and the first commercial sale of clean meat products occurred in Singapore in 2019. While still a relatively new innovation, clean meat has the potential to significantly reduce the environmental impact of meat production and provide a more humane option for meat consumption.
20) Cryptocurrency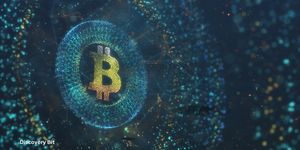 Cryptocurrency is a digital or virtual currency that uses cryptography for security. It is decentralized and operates independently of a central bank. Bitcoin, the first and most well-known cryptocurrency, was created in 2009 by an unknown person or group under the pseudonym Satoshi Nakamoto. Since then, numerous other cryptocurrencies have been created, each with its own unique features and functions. Cryptocurrency has the potential to revolutionize the way we think about and use money, providing greater security, privacy, and accessibility for users. However, it also presents new challenges and risks, such as volatility, regulatory issues, and the potential for criminal activity.
Tags:
Best innovations
Best inventions of the 21st century
Disruptive innovations
Emerging innovations
Future innovations
Futuristic technology inventions of the 21st century
Greatest inventions of the 21st century
Innovative products
Latest innovations
Most innovative technologies of the 21st century
new innovations
New innovations in technology
new innovations of the 21st century